You just said "I do" to the person of your dreams—now it's time to say "I do" to the honeymoon of a lifetime! Here are 8 reasons you absolutely have to travel to Puerto Rico for your dream honeymoon. Any questions? Shoot us a message.
Want to explore Puerto Rico differently? Have a local plan your trip.
#1: It's super inexpensive
Okay, first things first: your honeymoon does not have to be out-of-this-world expensive. All the best places to visit in Puerto Rico are ridiculously inexpensive since the average cost of living is way lower in PR than it is on the mainland. An added bonus: not only are trips to Puerto Rico super cheap, but you don't even have to exchange your money since the island uses US dollar! It is a US territory after all.
Pro tip: Check out this guide to Puerto Rico travel prices for more info.
#2: It's absolutely beautiful
And we mean, like, crazy beautiful. Seriously—the beaches in Puerto Rico are gorgeous, the vacation spots are some of the best in the Caribbean, and above all, there are so many wonderfully unique things to do. Did someone say long, romantic walks on the beach?!
#3: It's romantic everywhere you go
With its pristine beaches and crystal clear water, Puerto Rico is the perfect destination for romance. There are so many romantic places to stay in Puerto Rico that you'll need to see them believe 'em. Boardwalk promenades, secluded swimming holes, and delicious restaurants… it's tough to find a lovelier (or more romantic) place in the world.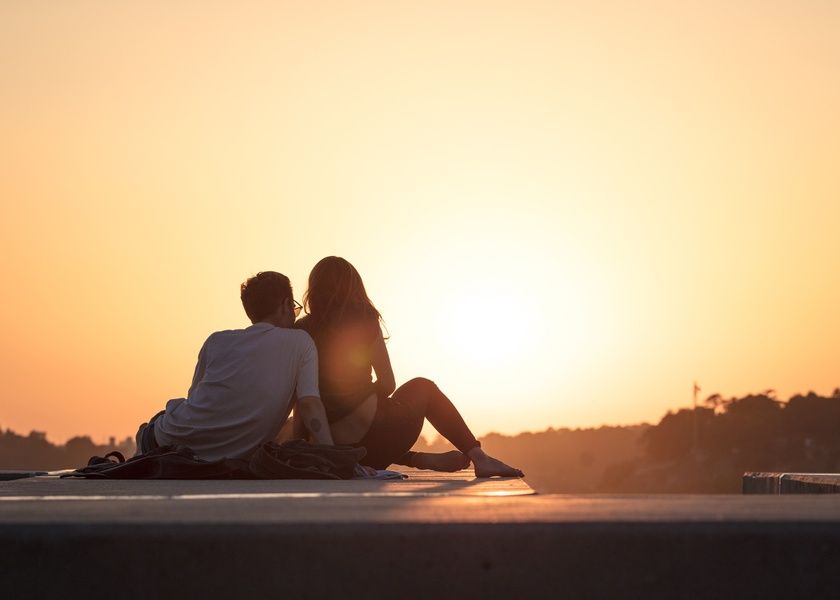 #4: It's easy to get to
Traveling to Puerto Rico couldn't be any more convenient. Like we mentioned before—everything's pretty cheap—and that includes the flights. We're talking less than $100 round trip cheap. Could a trip to Puerto Rico any easier? We think not.
#5: It's full of hotels, resorts, and
It pretty much goes without saying that there are loads of great places to vacation in Puerto Rico. The only question is—where to stay? From cozy rainforest treehouses in El Yunque to dream-like oceanfront bungalows in Vieques to Airbnb seaside villas, there are just so many romantic options. Solution: get local advice from a Puerto Rican travel expert to find your perfect love nest.
#6: It's perfectly safe
There's no debate on this one. Is Puerto Rico safe? Yes. Is it safe to travel to now, after Hurricane Maria? Also yes. There isn't even a travel advisory for Puerto Rico right now. Plus, traveling to PR helps boost their economy (like a lot). If you're still concerned, however, check out our Puerto Rico tourism update for everything you need to know about going Puerto Rico right now.
#7: You don't need a passport
Because Puerto Rico is a US territory, you don't even need to have a passport to go there! Just the same documentation you'd need to fly anywhere else in the states.
#8: It's pretty much made for couples
There are so many things to do in Puerto Rico, it's insane. Couples kayaking, partner parasailing, group surf lessons—the activities in PR are endless. From the amazing things to do in San Juan to the amazing sightseeing pretty much everywhere, there is basically no single place in Puerto Rico that isn't an amazing romantic spot.
--
Ready to plan your dream trip to Puerto Rico? Our local Puerto Rican travel planners can give you all the local advice and information you need for an unforgettable honeymoon that'll fit any budget. Reach out for a few tips, or have them plan your trip top to bottom—it's all up to you. And don't forget to check out: