ViaHero · March 8, 2019
Traveling to San Juan is amazing, and no disrespect to Puerto Rico's biggest city—but Ponce is something else entirely. As Puerto Rico's second-biggest city (the so-called "Jewel of the South") Ponce is packed with gorgeous architecture, stunning nature, and amazing culture. Check out these 12 incredible things to do in Ponce; once you do, feel free to send us a message with any questions
Want to explore Puerto Rico differently? Have a local plan your trip.
#1: Wander through the stunning Old Town (aka The Historic Zone)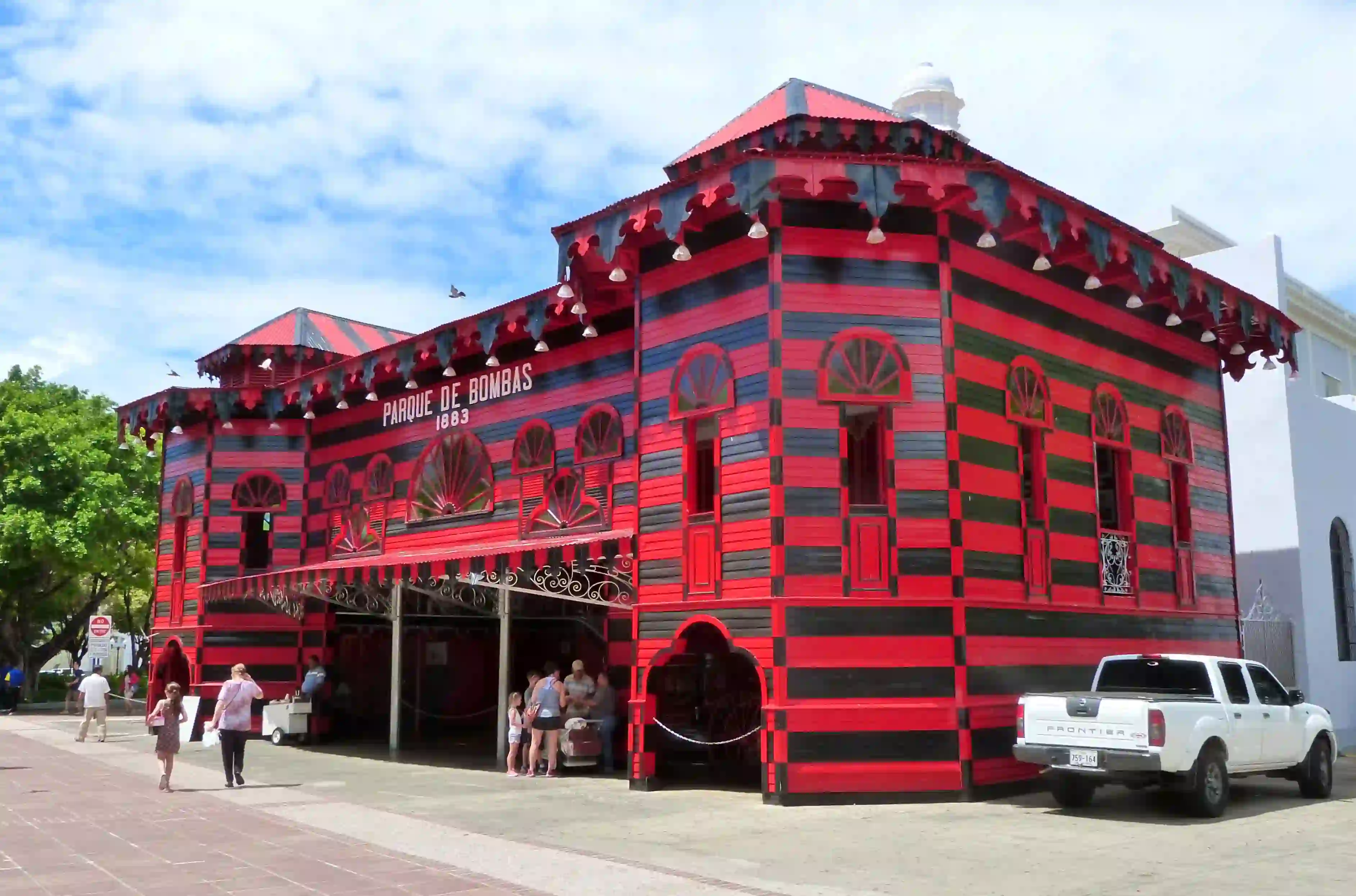 Founded in 1692, Ponce's rich history is reflected in the stunning architecture of its historic zone. Full of wide plazas, fountains, and old, gorgeous houses, this area alone puts Ponce among the most beautiful places to visit in Puerto Rico (seriously, Ponce is ranked in the European Union register of Art Nouveau destinations). Some Old Town highlights include:
Ponce Cathedral: Dating back to the 17th century, this gorgeous church has survived numerous earthquakes and fires. Check out the enormous pipe organ inside the cathedral, and admire the neoclassical design from the plaza outside.
Plaza de las Delicias: Like the cathedral, this incredible public square is centuries old. Translating literally to Plaza of Delights, there's plenty to delight you here—during the day the plaza is packed with vendors selling food and crafts, and at night it's full of live music.
Parque de Bombas: You couldn't miss this colorful building if you tried. Striped in red and black (the colors of Ponce), this historic site sits in the Plaza de la Delicias. Originally a fire station, the building is now a museum commemorating the service of Ponce's firefighters.
The Museums: Alongside the Parque de Bombas, there are several small museums in Ponce's historic zone that merit a visit. The Museo de la Arquitectura and the Museo de la Historia are particularly amazing—and their Art Nouveau architecture is gorgeous too.
Pro tip: There is SO much to see in the Ponce historic zone. Don't miss out on the full Ponce experience—talk to a local about what to do and see, and get some advice on the best walking routes.
#2: Stroll along La Guancha boardwalk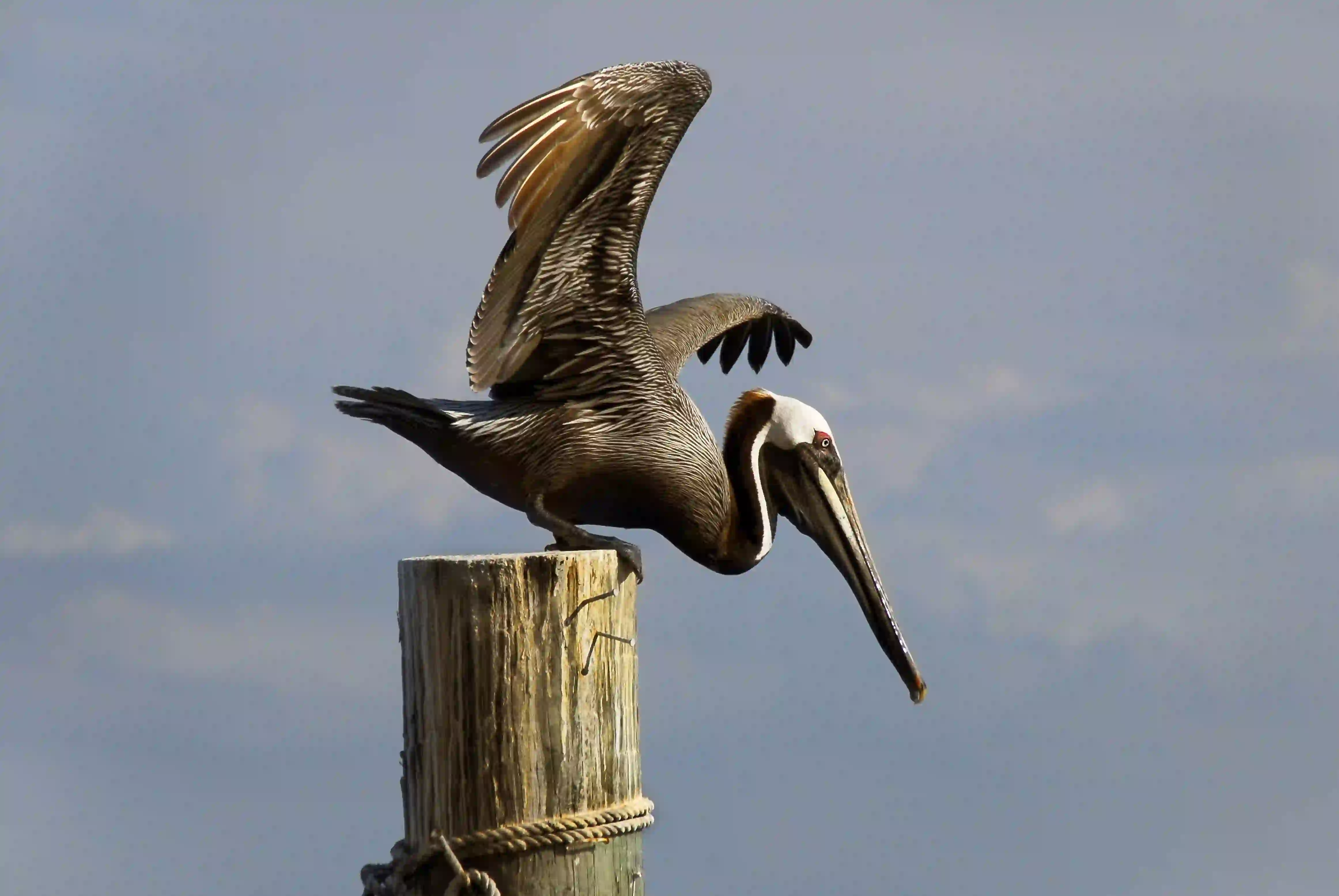 It's no secret that relaxing with a cold drink and a hot snack (preferably on the beach) is one of the best things to do in Puerto Rico. In Ponce, this is easily done—just head down to La Guancha boardwalk. This local treasure is the city's best spot to enjoy local food, drinks, music, and culture. Our advice:
Grab some food and a cold drink. The boardwalk is dotted with little kiosks selling criolla (aka Puerto Rico's beloved fried snack food—think empanadas and fritters) along with plenty of cold drinks. If you're not sure which treats you need to try, eat them all. Or, if you're feeling a little more health conscious,

get some advice from a local

.

Check out the live music. There's usually music bursting from the kiosks at La Guancha, but you can also make a beeline to the open-air stage to see if you can catch a salsa band. At night, musicians line the boardwalk, jamming away.
Feed the animals. Massive pelicans have been known to cluster near the boardwalk (like, feet away). Tarpon, those enormous, weird-looking fish, hang out by the docks hoping to be fed. You can buy fish to feed them or give them a sample of your criolla (they eat just about anything).
Get a birds-eye view. Make your way to the observation tower near the boardwalk—you'll be rewarded by a stunning view of the boardwalk and the adjacent sea.
Soak up the culture. La Guancha the #1 spot for Ponceñistas (aka people from Ponce) to chill out. Make some friends!
#3: Take a ferry to Caja de Muertos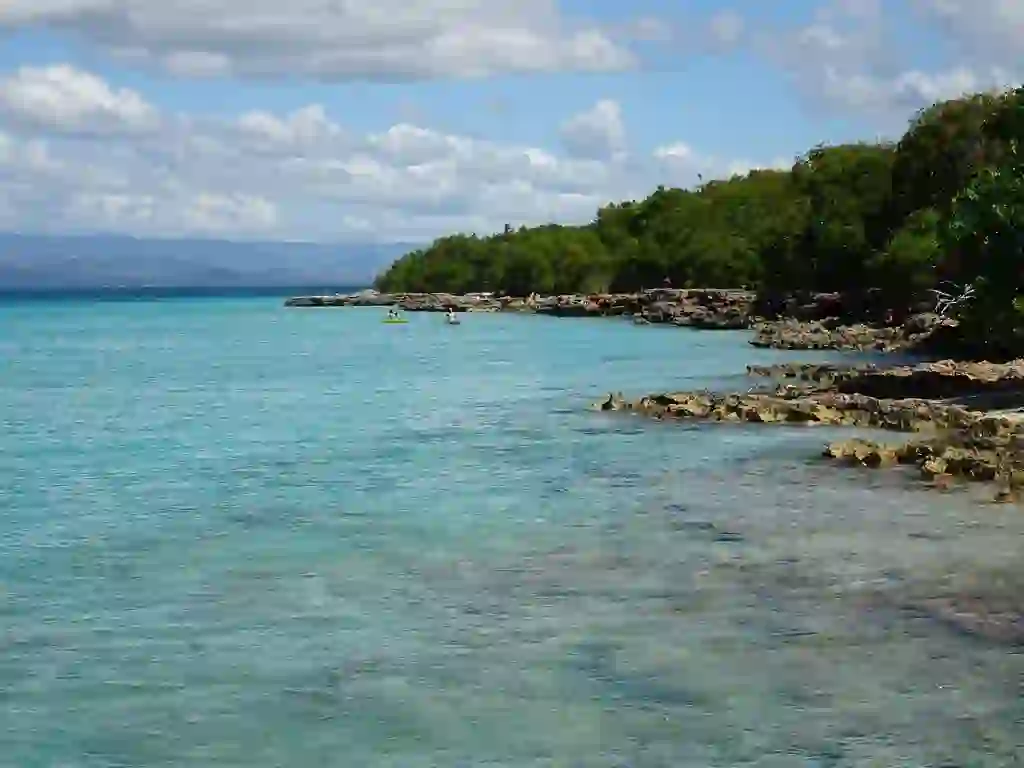 Though it literally translates to "box of the dead", there's nothing dark about Caja de Muertos. In fact, this uninhabited island just off the coast is one of the most beautiful places in the world and a prime spot to indulge in some of Puerto Rico's best outdoor activities. Enjoy the turquoise water, lounge on some of Puerto Rico's best beaches, go for a hike to see the island's abandoned lighthouse, or spend your day birdwatching.
Fun fact: A group of turtles is referred to as a "bale." And with its heavy sea turtle traffic, you might just come across a "bale of turtles" on Caja de Muertos.
#4: Check out Ponce's famous castle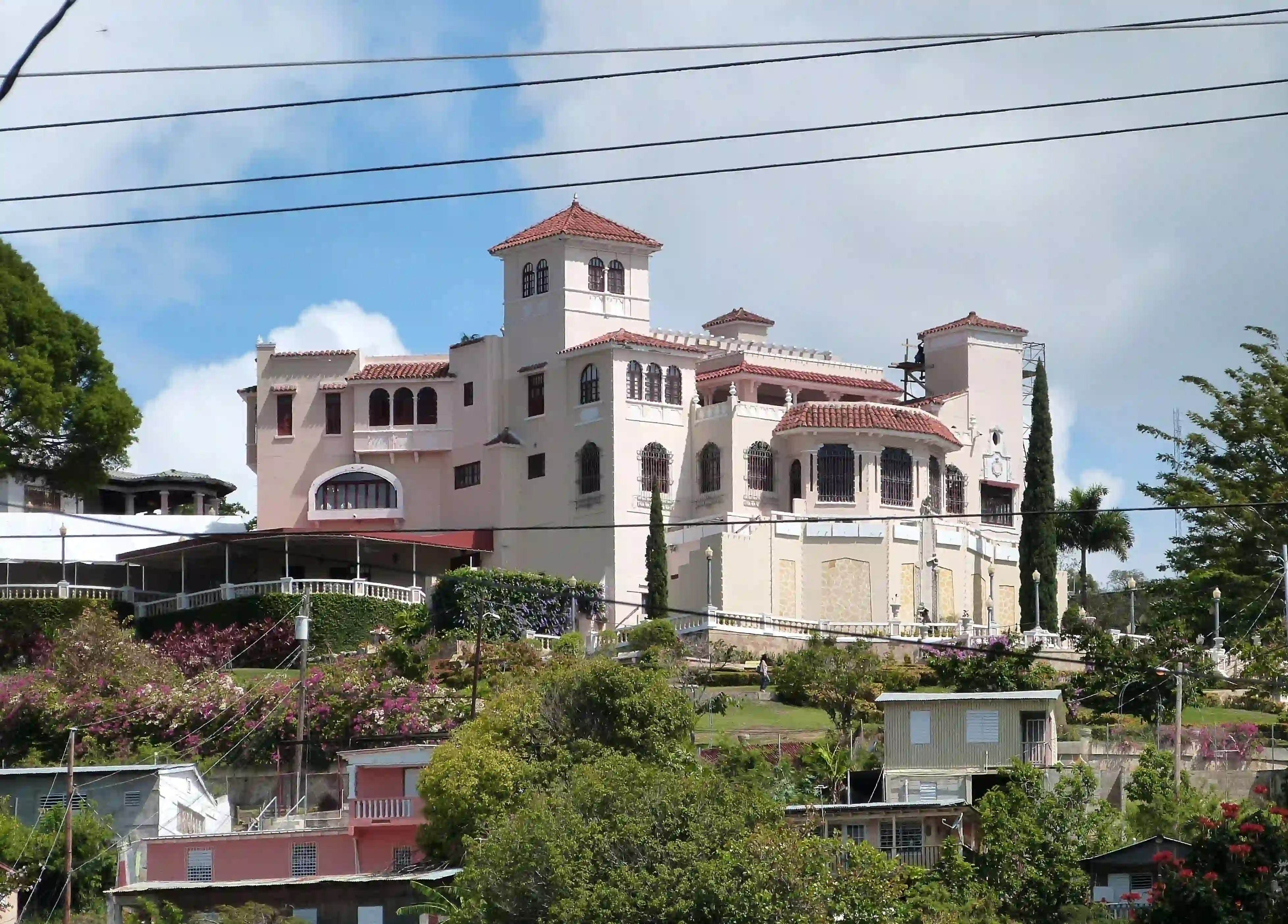 If your Puerto Rico itinerary includes a trip to Ponce, you need to make a visit to Seralles Castle. Ok, so technically speaking, it's not really a castle—more of an enormous mansion. Either way, Seralles Castle was built by the famous Seralles family—who made their fortune in sugarcane and eventually created the largest rum distillery in Ponce (more on that soon). You can spend hours upon hours exploring their old stomping grounds, though the castle was actually just their *summer home*.
Check out the views of the city below, admire the original furniture, or spend a sunny day strolling through the gardens; just be sure to have a local Puerto Rican travel expert who lives in Ponce make you a guide to all the castle's wonders beforehand. Sure you could spend a few hours doing the research yourself—but there are so many hidden gems, why risk it?
#5: Bask in the city's unbelievable views
Looking for a unique Puerto Rican vacation spot to spice up your Instagram? Then climb Cruceta del Vigia (a ten-story concrete cross overlooking the city) and take in the panoramic view of the Caribbean. The cross was built in homage to the watchmen who used to scan the sea for ships (and pirates!).
Pro tip: Catch your breath in the Japanese garden adjacent to the Cruceta del Vigia. Relax to the sound of zen music, and take a short walk across bridges and koi ponds to enjoy the bonsai trees.
#6: Explore the incredible nature just outside of town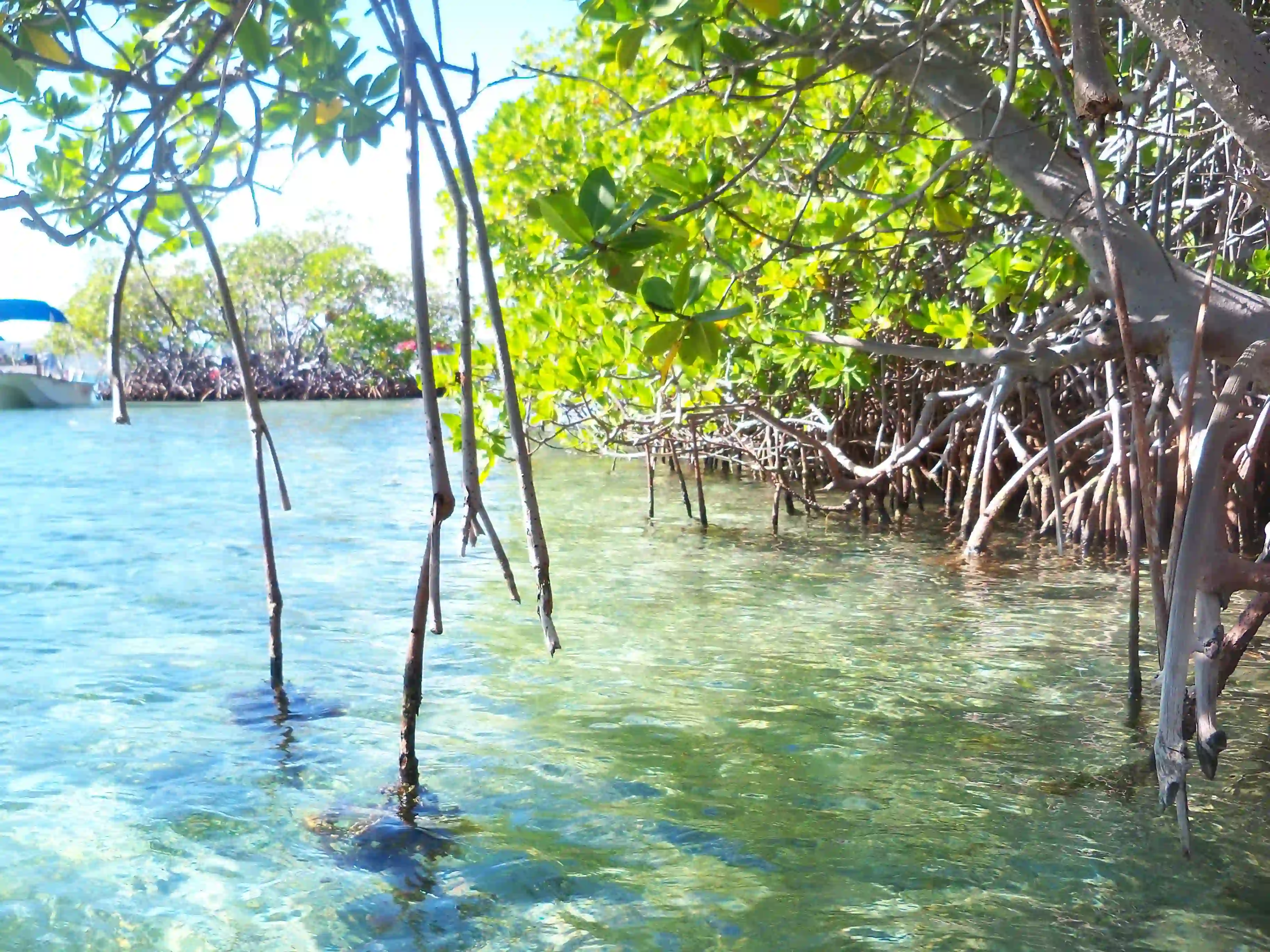 One reason why Ponce is one of the best places to stay in Puerto Rico—it's super easy to get to other parts of the island. And while there are tons of things to do in San Juan, it's easy to forget that there are also tons of things to do in Puerto Rico outside the northern end of the island—and Ponce is the ideal jump-off point to get to them. Make sure to check out:
#7: Dive into the coffee culture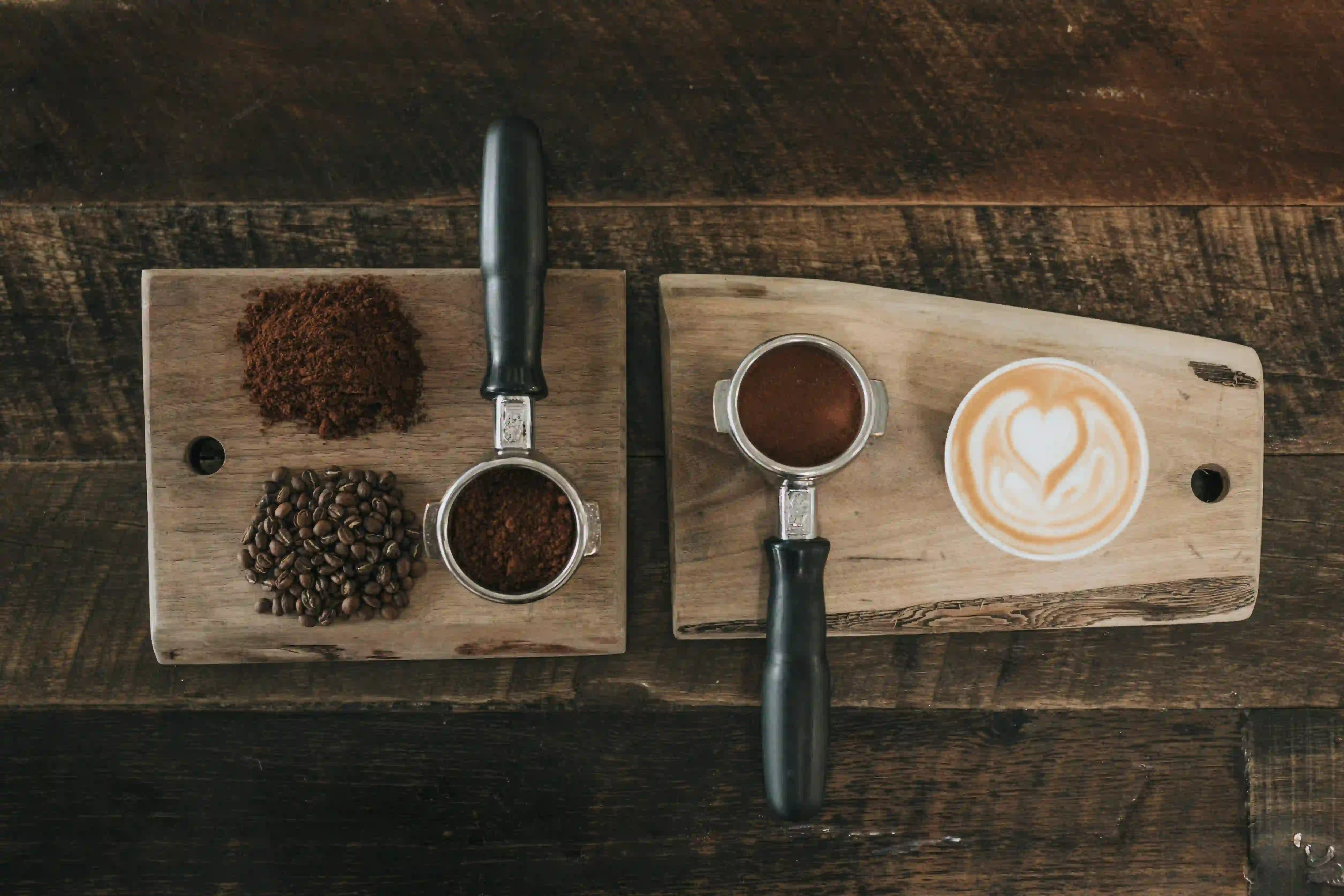 Sure, Puerto Rico is known for rum. But it's also a great place for those of us who need a cup of coffee before interacting with other humans. Once you've had your first cup, head to Hacienda Buena Vista, Ponce's coffee museum (it's a functioning coffee plantation!). Take a tour and learn about the history of Puerto Rico's coffee production—plus, you'll get to see how coffee is grown and processed.
Pro tip:  Puerto Rico's coffee zone (we're sold) is a region that includes nine other historic coffee plantations. For the caffeine-curious, this is a great thing to include in your tour of Puerto Rico.  
#8: Choose a beach, any beach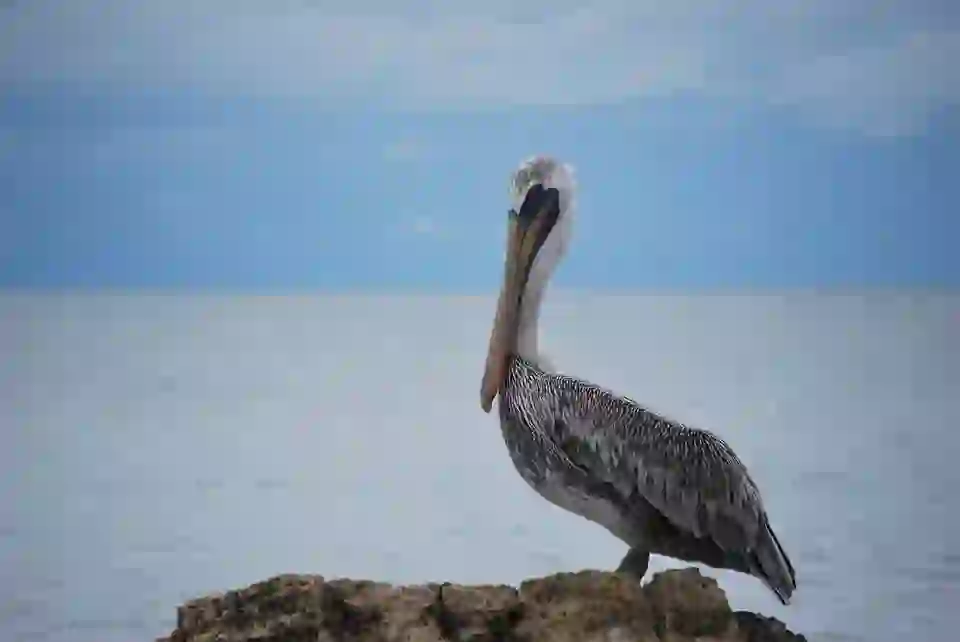 If you came to Puerto Rico for the beaches, then Ponce is an excellent choice. There are 28 beaches to visit in Ponce proper, and 12 more to explore if you take the ferry to Caja de Muertos.
Pelican Beach: One of the beaches on Caja de Muertos, this beach is somewhat self-explanatory. Watch the pelicans as they dive for fish, admire the coast of Puerto Rico in the distance, or take a nap on the sandy shore.
El Tuque Beach: This beach offers tons of different activities for all different tastes. You can enjoy the water in a kayak, go on rides in the waterpark, or even check out the nearby Ponce International Speedway to watch a race.
La Guancha: Alongside other activities on the boardwalk, you can also rent a kayak or paddle boat to enjoy the calm waters nearby.
#9: Immerse yourself in Ponce's art scene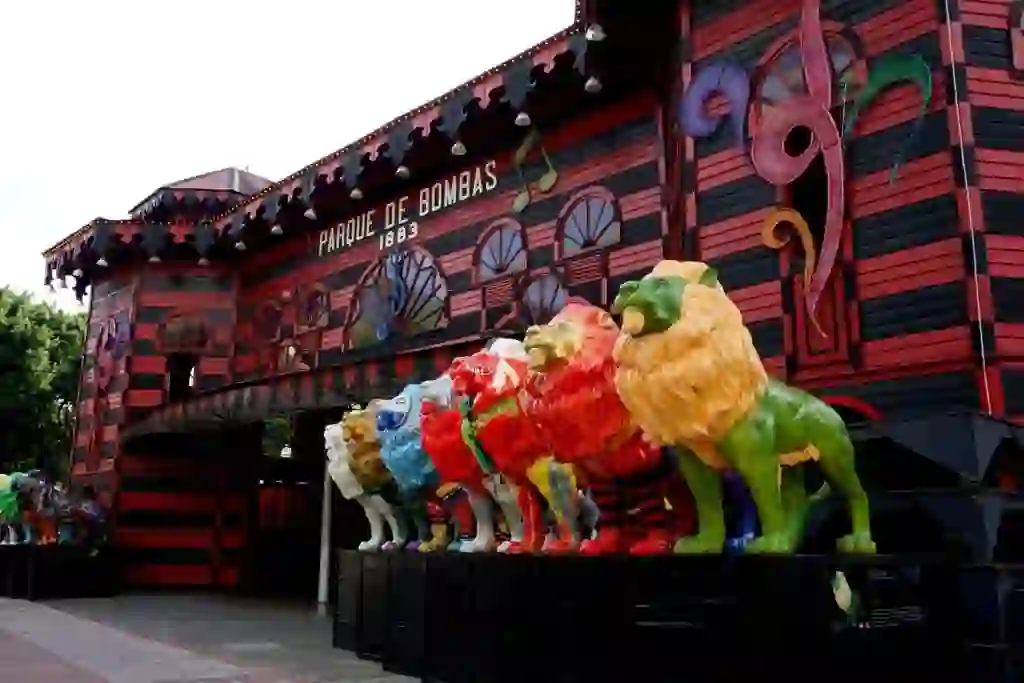 If you're wondering what to do in Puerto Rico that doesn't involve chilling the beach (no judgment either way) check out all the wonderful art activities that Ponce has to offer. The Museo de Arte de Ponce escaped the worst effects of Hurricane Maria—and as one of the Caribbean's best and largest museums, it definitely merits a visit.
Or, spend an afternoon in the Plaza de la Delicias exploring the colorfully painted lions. Lions are a strong motif in Ponce, which is also known by the name La Ciudad de los Leones (City of Lions) for its founder, conquistador Ponce de Leon.
Pro tip: Seeking out art in Puerto Rico is a fun and colorful way to liven up your trip AND it really helps the Puerto Rican art scene in its ongoing recovery from Hurricane Maria. Check out more info on hurricane recovery in these updates on Puerto Rico tourism and Puerto Rico safety.
#10: Enjoy Ponce's rum-soaked heritage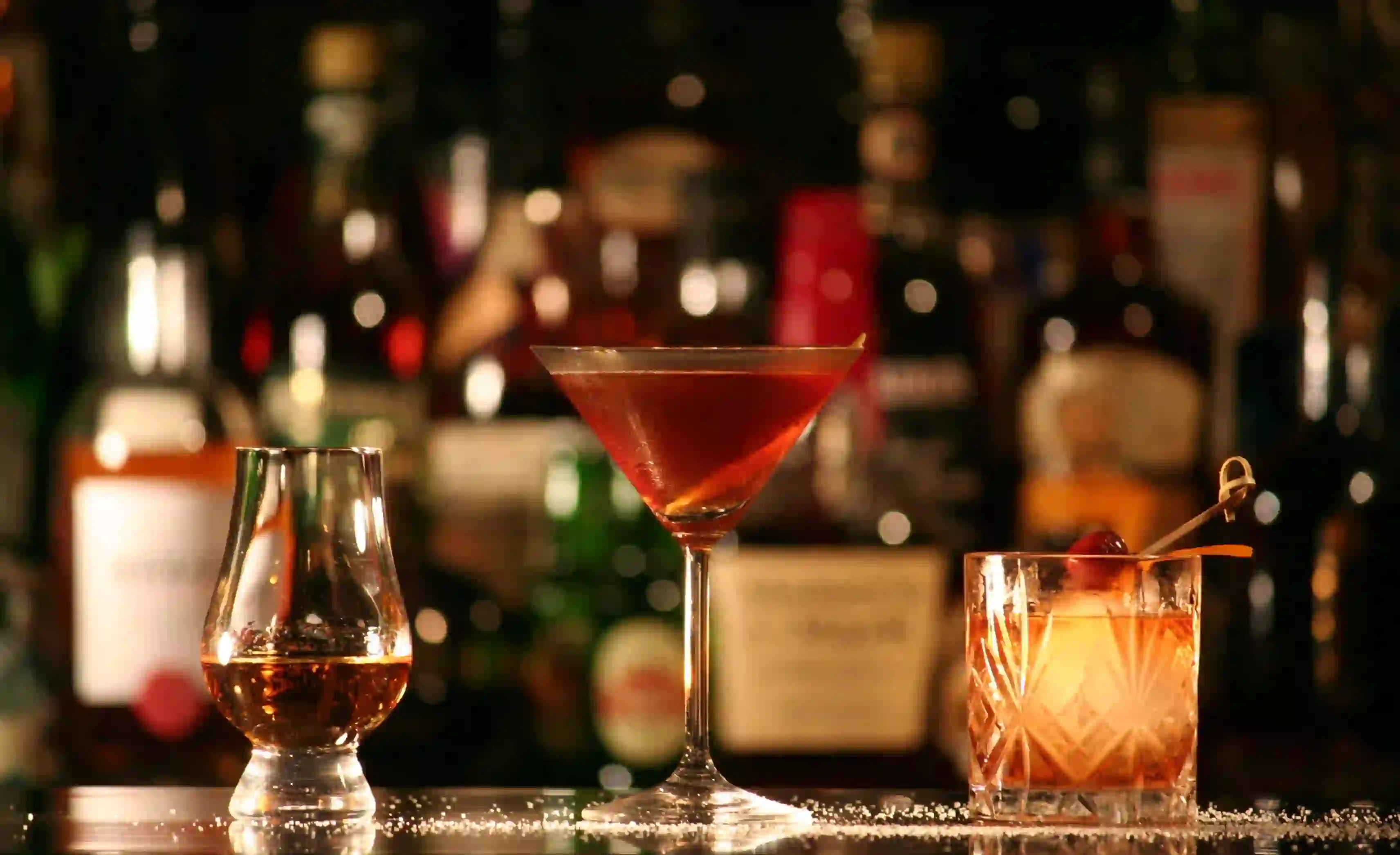 Remember the Seralles family? They made their fortune through sugarcane—and more importantly, their ubiquitous spirit: Don Q rum. While the Don Q distillery doesn't offer tours, Ponce is really proud of Don Q (understandably)—so you can taste it at Seralles Castle (samples are usually offered after the tour) or by ordering Ponce's signature drink—the Don Q rum punch—at any bar in the city.
#11: Go crazy on the local cuisine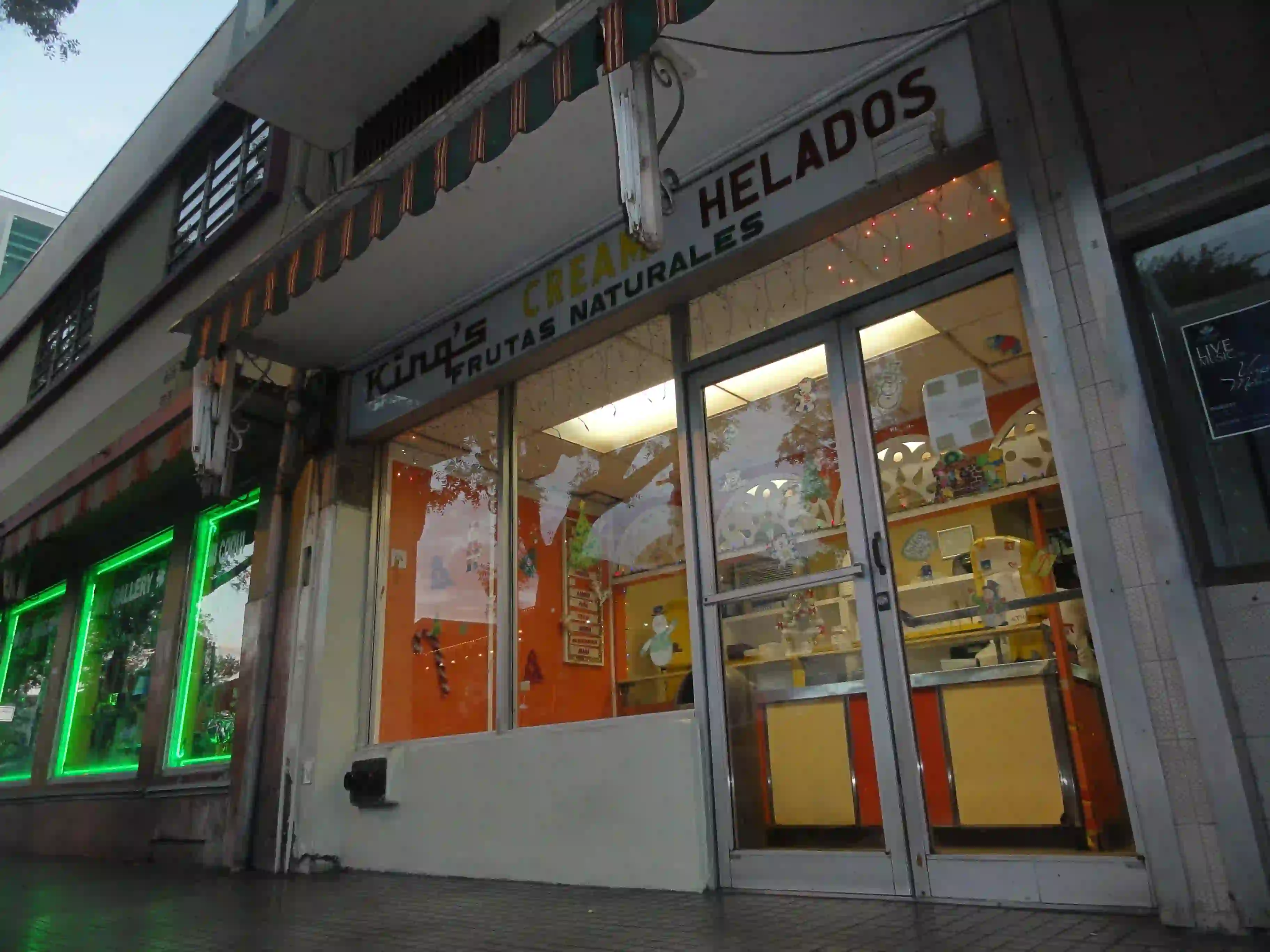 If you're looking for a Puerto Rico attraction that combines food with adventure, visit La Ruta de Lechon—literally "The Pork Highway". If this evokes images of petting zoos you may want to skip to the next recommendation. This highway close to Ponce is packed with outdoor restaurants specializing in lechon, or whole roasted pig. For a treat closer to town, grab a piragua these frozen treats (similar to snowcones) are local favorites.
Pro tip: Make a special stop at King's Cream. This famous ice cream store offers a variety of local fruit flavors which will delight adults and kids alike.
#12: Hang with the locals
Ponce is known as one of the most authentic cities to visit in Puerto Rico for a reason. Its traditions are strong, its civic pride is unmatched, and its culture is fun, welcoming, and open. If you didn't hang out with locals in Ponce, did you really even go?
Don't miss out on the authentic Ponce experience—chat with a local to plan your perfect vacation. Looking to learn more? We're happy to answer any questions. And for more about travel to Puerto Rico, check out: