ViaHero · March 1, 2019
You've booked your trip to San Juan—great! Your days will be filled with sunshine, culture, and beaches—but what about your nights? Luckily, if you're wondering what to do in San Juan after dark, we've got you covered. Check out all the amazing things to do in San Juan after sunset below; afterward, message us with any questions.
Want to explore Puerto Rico differently? Have a local plan your trip.
Explore the city by moonlight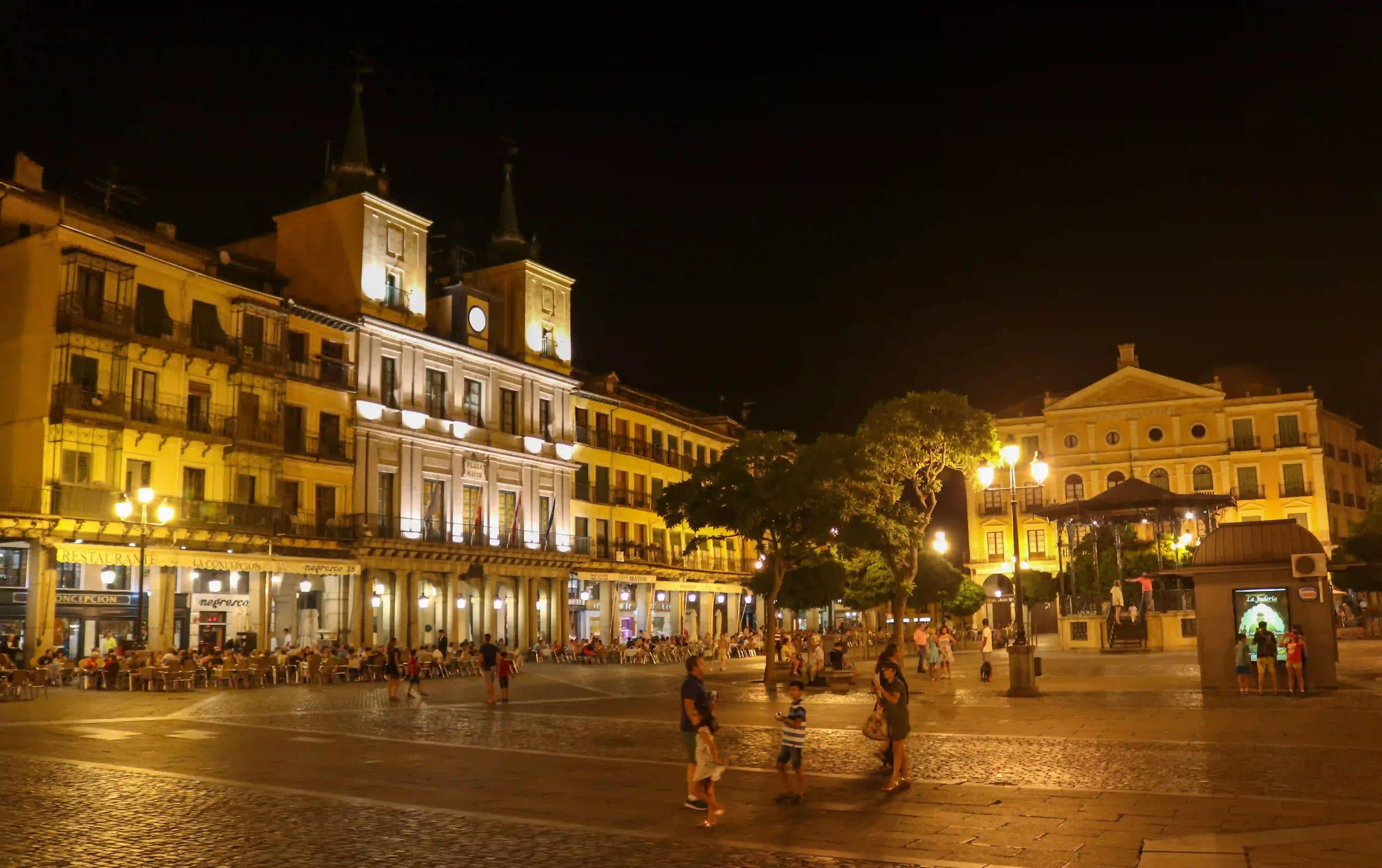 Even though Puerto Rico is part of the United States, San Juan has a definitive European feel. And just like many European cities, San Juan becomes even more enchanting in the moonlight. Seriously, there are tons of things to do in San Juan—and almost all of them are more magical once the sun goes down. In fact, simply walking through the colorful city streets can be an amazing way to end the day. The 2008 film In Bruges put it best:
"Let's go out and have a look
at some of the...
All the old medieval
buildings and that.
Because I bet they look even
better at night, all lit up."
It's true. Buildings do look better all lit up at night.
Immerse yourself in San Juan's nightlife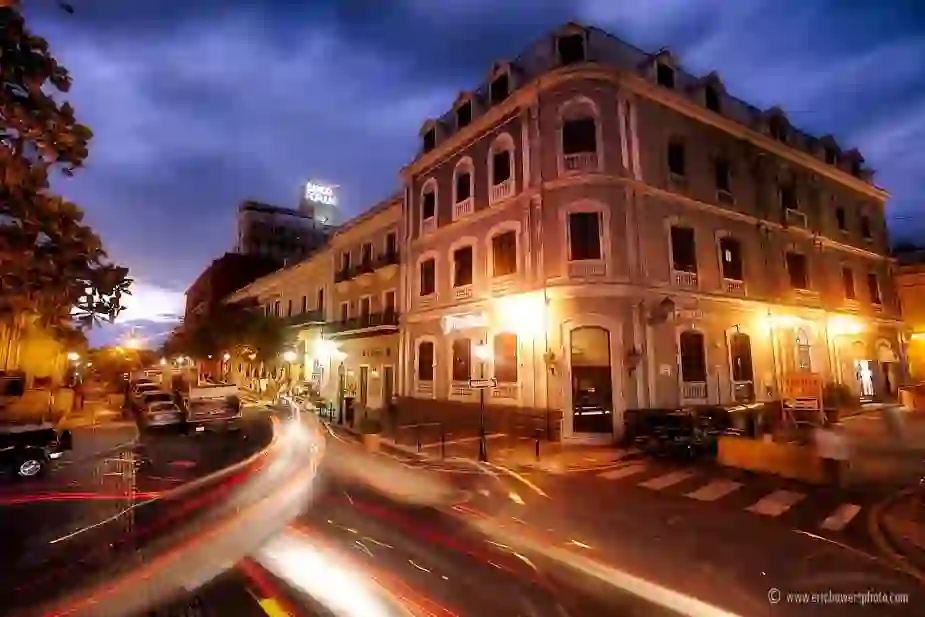 Puerto Rico is packed with stuff to do—and as PR's most populous city, San Juan is no exception. Packed with restaurants, bars, and clubs, San Juan caters to all tastes. Prefer a laid-back night of live jazz? San Juan's got it. Looking for something more wild? San Juan's nightclubs will do the trick. Whatever your nightlife tastes, if you're traveling to San Juan, you're going to have a good time.
Taste the amazing cocktails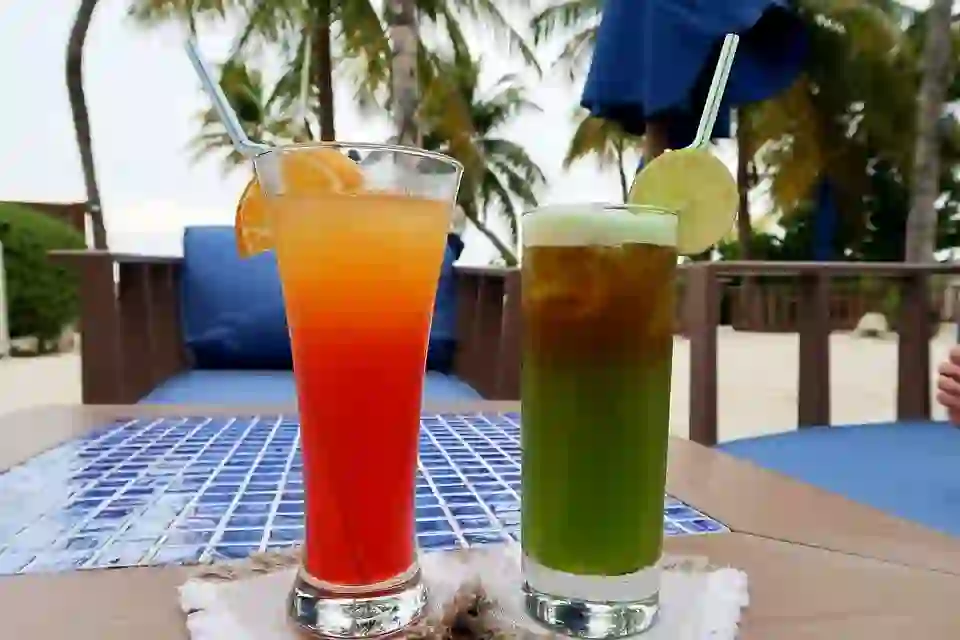 San Juan is known for rum, but the city also boasts a vibrant cocktail scene. Seriously, you could spend your whole trip doing nothing more than exploring San Juan's multitude of bars and tasting new drinks. Remember: Puerto Rico offers so much more than piña coladas—make sure to ask a local about which cocktails you must try while in town.
See Old San Juan at its most romantic
Cocktails, cobblestone, candlelight—Old San Juan is definitely a romantic spot. Take your amante out for free salsa dancing lessons, or watch the sun go down along the waterfront from the Paseo La Princesa. Or, for a quieter night, check out a performance at the oldest free-standing theatre in the United States. Teatro Tapia hosts operas, plays, and ballets.
Pro tip: Because Old San Juan can be touristy, get some advice from a local about the best romantic spots to explore. Authenticity, after all, is a cornerstone of romance!
Spend the night dancing outdoors in Santurce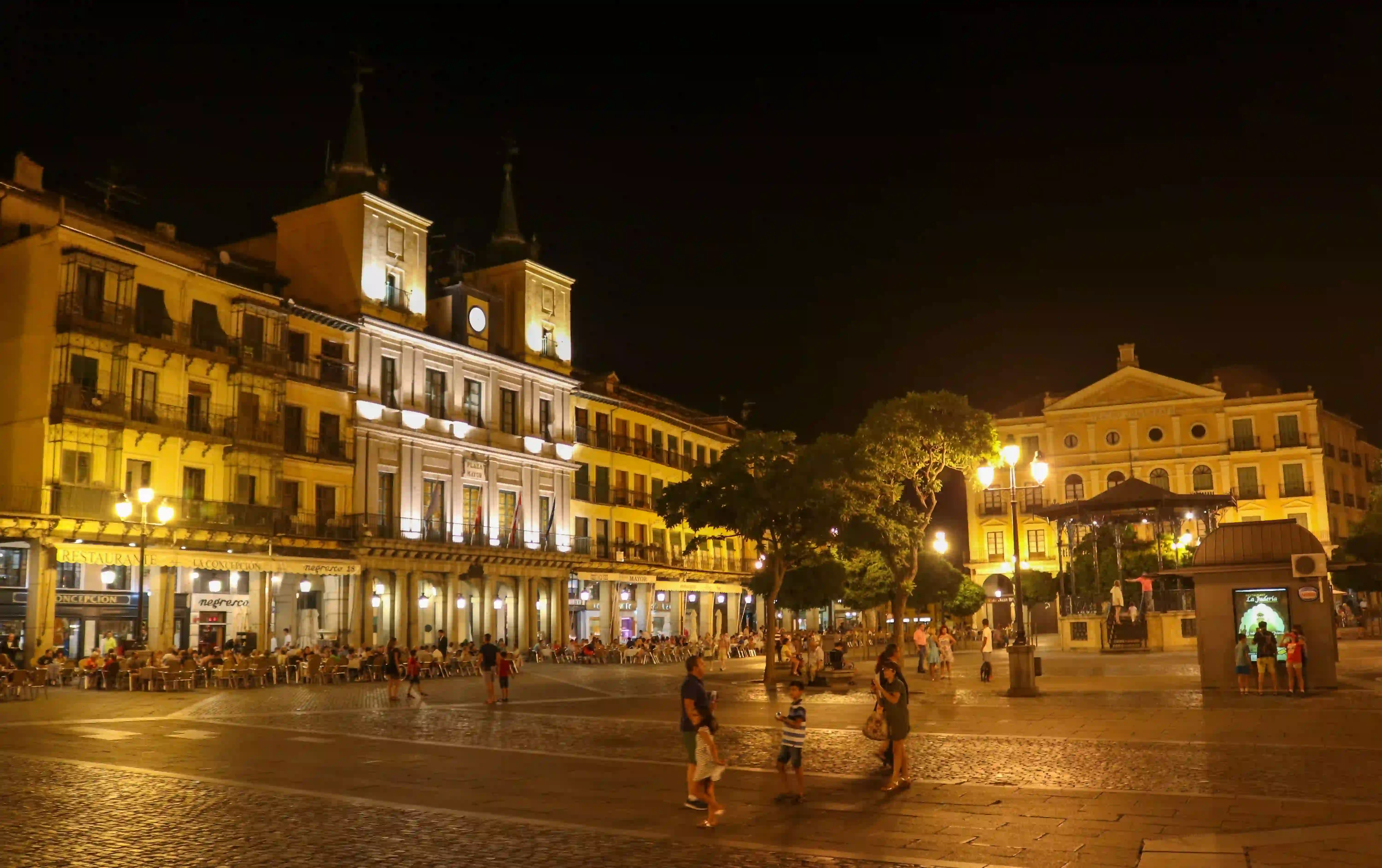 Santurce is one of the best places to visit in Puerto Rico for a reason. This area is transitioning from a blue-collar neighborhood to San Juan's cultural and artistic mecca. At night La Placita, a fresh-air market during the day, bursts with life. Enjoy a drink at one of the area's many bars, and enjoy the site of locals dancing in the street (or join in yourself!).
Go shopping along the beach in Condado
Directly adjacent to Santurce and cradling the ocean, Condado is one of the best places to stay in San Juan thanks to its gorgeous hotels and even-more-gorgeous beaches. Spend the evening at one of the area's vibrant nightclubs, or go window shopping along its fashionable high street.
Check out a museum or art gallery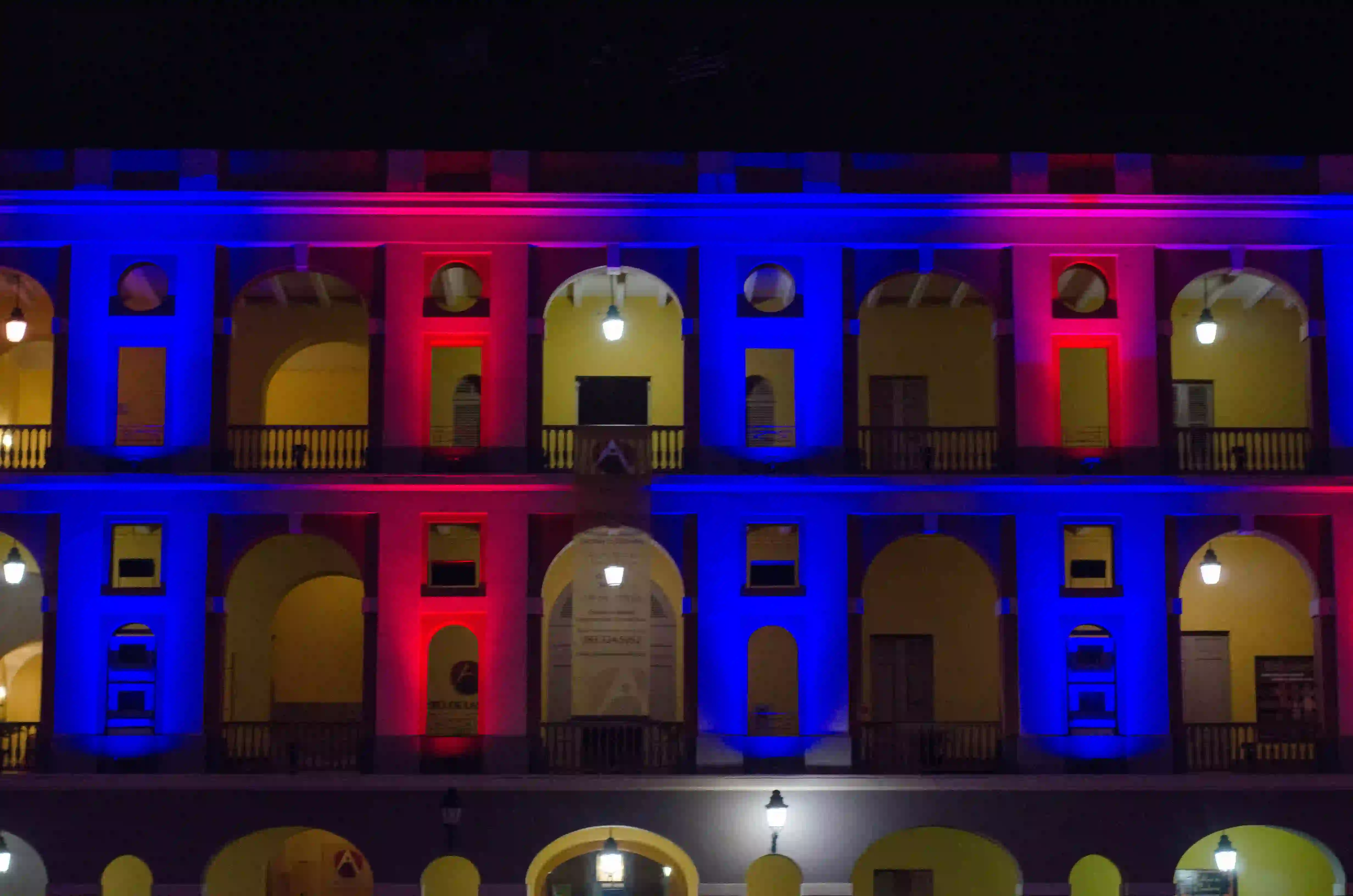 Some of San Juan's museums are open late on certain days. A museum visit can make for a great way to unwind after a long day of exploring Puerto Rico. In Santurce, stop in at the Museo de Arte de Puerto Rico, or stroll through some of the neighborhood's art galleries.
Pro tip: Visiting museums in Puerto Rico is a great addition to any trip, but it's also really important for the Puerto Rican art scene. Although much of the island has recovered from Hurricane Maria, the art scene is still struggling to get back on its feet.
Take in San Juan's natural scenery
San Juan's nature scene offers something for everybody. During the day you'll want to explore Puerto Rico's gorgeous beaches, but sunset doesn't mean it's time to head for the city! Explore night hiking in El Yunque, or rent a kayak to glide through the bioluminescence in Mosquito Bay. Lots of Puerto Rico's outdoor activities are open after dark.
Taste the *amazing* cuisine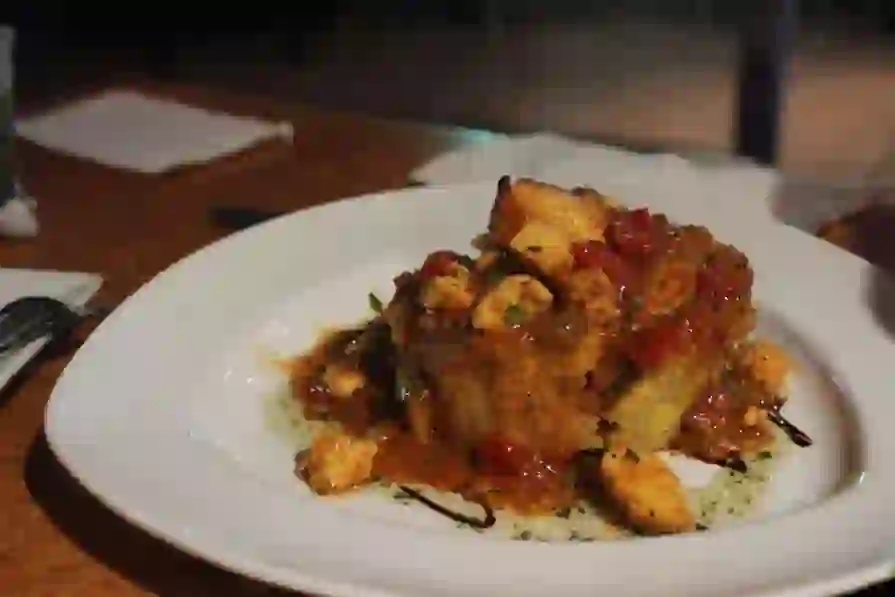 Let's be real—dinner time in on any foreign trip is a highlight. One of the best things to do in San Juan is to check out the food scene—from street food to sit down restaurants, it won't disappoint.
Get in on the locally sourced ingredients
Puerto Rico's food scene is undergoing a renaissance, with an emphasis on local ingredients. The farm-to-table scene is thriving, which makes sense—with its balmy climate, Puerto Rico is a farmer's paradise. Many restaurants pick ingredients from the local markets. Check out Santaella or El Blok for a delicious locally sourced meal.
Seek out authentic Puerto Rican dishes
While in Puerto Rico, do as the Puerto Ricans do and be sure to try cocina criolla—that is, traditional Puerto Rican food. From mofongo to arroz con gandules (Puerto Rico's national dish) there's a ton to try. Get some help from a local to steer you in the right direction.
Sample San Juan's street food
There are plenty of ways to travel inexpensively in Puerto Rico, and trying the street food is a great one.  Neighborhoods like Santurce and Condado offer great selections of street food fare. After a few rum cocktails, you may want to top off the night with pinchos or empanadillas offered by many street vendors.
Stay safe by staying aware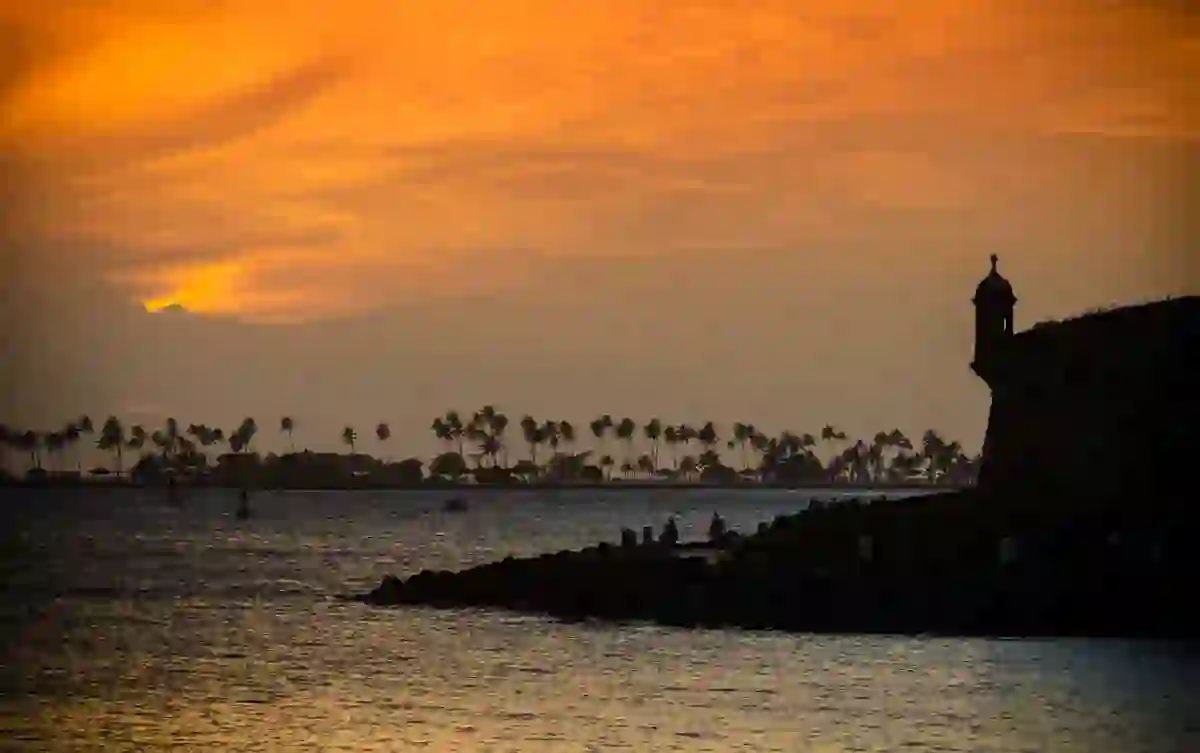 Like any big city, it's good to always be aware of your surroundings. Puerto Rico is safe in general, and San Juan is safe at night—more so than many American cities. Still, an offline map can help make navigating easier. Or, a local can give advice on which neighborhoods to avoid, and which neighborhoods you need to explore. It's all about staying informed.
San Juan offers so much to do at night, it can be hard to figure out what to do! Fortunately, there are plenty of locals eager to help plan your perfect Puerto Rico itinerary. Looking to learn more? We're happy to answer any questions. And for more info, check out: