Traveling solo can be daunting if you've never done it before, but the truth of the matter is…traveling alone is awesome. Especially in Cuba! Read on to learn why Cuba is a perfect place to earn your solo-travel chops and get some tips on how to have the time of your life in the process. Any questions? Message one of our local trip planners for free advice on how to get started!
Want to make the most out of your trip? Tap into our network of local travel planners—Heroes—who build unique, locally-curated trip plans, designed just for you. Get started.
Table of Contents
Cubans are so friendly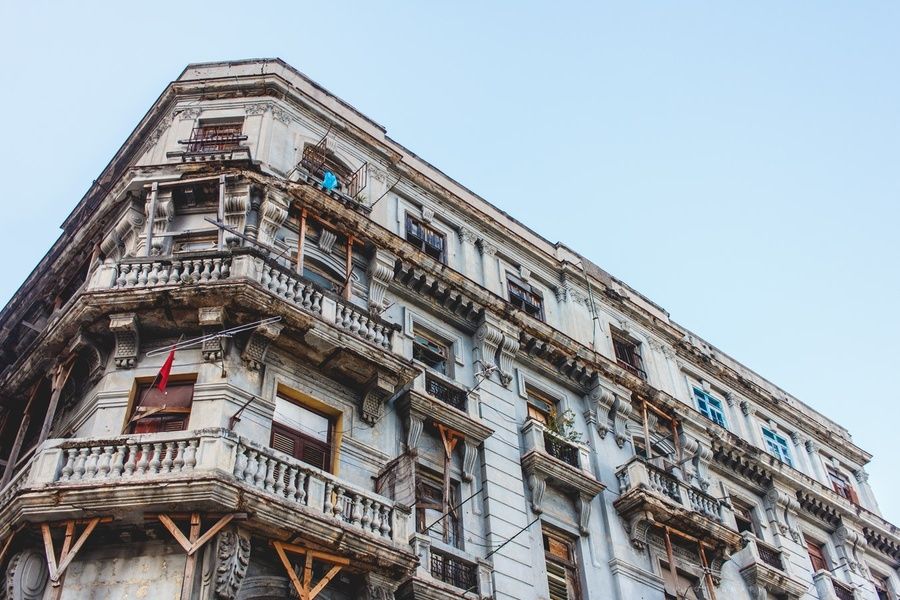 Since contact with foreigners was limited for many years, most Cubans absolutely love meeting travelers. Don't be surprised if you get invited to someone's grandmother's house for dinner. Seriously. And since you're traveling solo, you'll be more approachable to locals who are eager to make new friends.
But seriously. Really friendly
… and they are going to want to talk to you, especially if you don't have anyone else with you. They can tell you're a and will try to strike up a conversation. If you aren't interested, just say:
"Lo , yo no español." - "I'm sorry, I don't speak Spanish."
or
"Lo siento, estoy ocupado." - "I'm sorry, I'm busy."
However, if they seem friendly and you're in a safe area, this could be a great way to make friends.
Note: This is general advice for life (and especially in a foreign country where you don't speak the language), never wander off with a stranger alone. If you're concerned about staying safe, check out this article on safety in Cuba.
You can make Cuban friends and see authentic Cuban life in a Casa Particular
Staying in a casa particular instead of a hotel is a great way to save money and learn more about the culture. Casas are essentially family-owned beds and are now rented almost entirely through Airbnb. Some are more independent, just like a typical vacation rental, and some are more integrated into a larger Cuban home. Cuban hosts are very warm and inviting, and will most likely treat you like family when you stay with them—especially if you're traveling solo. Plus, you'll get to experience a Cuban home firsthand!
Being in the driver's seat of your own adventure is completely different than traveling with someone else. And, while you definitely need to have some inhibitions (as you would with any country), Cuba is a great place to travel solo.
You'll get to explore on your own schedule
Say it with us: "You can do whatever you want, whenever you want to do it." As long as you have a safety plan and you've been getting advice from a Cuban local before your trip, you're basically set. Locals will be able to suggest safe areas to stay, hang out, and meet new people. They can also recommend their network of friends and family who give private lessons, own restaurants, or rent bikes for a fair price.
Just remember: Knowing a local is a great way to get information like this because is less accessible in Cuba. We can pair you with one of our Heroes before you arrive in Cuba to design your perfect trip and make sure you're ready for a solo galavanting adventure. Oh, and your plan, made by your local Cuban planner, will be sent to you with a customized map that loads in Google Maps and functions offline, so you can still access all of the information without an internet connection.
You can eat all the delicious food you want
We find the best way for solo travelers to fill up is to eat street food whenever hungry. Snacks like fruit and veggies, plantain crisps, ice cream, and rice and beans can be found all over Cuba at affordable prices. The golden rule of travel applies to street food: if you see locals lining up, check out what's going on! Plus, when you travel by yourself, you don't need to wait for someone else to be hungry!
It's easier to drink with the locals
Don't let being solo keep you from having fun, especially in the homeland of the mojito. Ask one of our local Cuban trip planners—aka Heroes—for a fun and safe place to get a drink, and enjoy a night out. If you're nervous about chatting with someone, try going back to the same place a few nights in a row. It is likely that you will recognize regulars and feel more comfortable talking with them.
Dancing the night away is basically expected
No partner? No problem! Dance is the language of Cuba, and there are plenty of locals who will take the lead. Ask one of our Heroes where a solo traveler can hang out for a night (or two…or three!) of dancing. Do note that Cubans typically dress up when they are out for drinks or dancing.

Here are some tips to get the most out of your solo trip
1. Learn Spanish
Especially if you're traveling solo, you may find it difficult to navigate and make friends in Cuba if you don't speak Spanish. Even a rudimentary understanding of the language can go a long way. If you have time before your trip, make the effort to brush up on your Spanish. Trust us, you'll be grateful you did.
2. Know what to expect, especially if you're a woman traveling solo
As any local Cuban trip planner will tell you, locals are going to try to talk to you. This will only increase for women, especially for foreign-looking women. Understand that Cubans are very forthright with their emotions, and they only mean to compliment you. If you are not interested, just say:
"No gracias." - "No thank you."
It's also likely that you will get catcalled. If you start to feel uncomfortable, then walking around with a local guide or male traveler will probably make the catcalling stop.
3. Keep track of your money
You are traveling by yourself. There is no one to bail you out if you run out of money. are hard to find, and if you're American, your credit and debit cards will not work in Cuba. While our guide on traveling to Cuba explains how to organize your money before the trip, it's important (especially if you're American) to arrive in the country with enough cash to last the entire trip. Everyone should be wary about traveling with this much money (use safe boxes, money belts, etc.), but especially solo travelers. Also, be conscious of pickpockets, because they do exist. Have your money secured, and don't keep all of your cash in one place!

4. Use the bus and bikes for transport
If you're alone, those candy-colored cabs are going to be expensive for one person to pick up the bill. We're not saying don't ride in them. Of course ride in them. You're in Cuba, splurge on a ride at least once! If you make friends, suggest doing it together to split the cost. But the best way to get around by yourself is to take the bus or bike. Bus tickets can be purchased individually and bikes are cheap to rent. If you're planning to use the bus, ask one of our local travel experts about routes within the cities you're visiting. When traveling between locations, use Viazul.
5. Leave Havana
If you want to have an epic solo adventure, try seeing more of Cuba than just Havana. Other popular spots for travelers include Viñales, Trinidad, and Baracoa. You're in charge of your trip, so go where you want to go.
6. Be Relaxed
This is important for anyone who travels to Cuba. There will be many moments where you think…
"That's so Cuba."
Stay relaxed, and go with the flow. If something breaks down, or someone doesn't show up...just know you're having an authentic experience.
--
Have more questions about solo travel to Cuba? Here is a list of our local Cuban travel experts who can help you or you can message us any questions you have. And before your trip, make sure to check out: