No offense to Ireland's amazing cities (which we adore)—but there's something absolutely magical about Ireland's towns. Maybe it's the fact that most are surrounded by stunning nature. Or maybe it's the brightly colored houses. Or maybe it's the great pubs, unique museums, and friendly locals. Well, whatever it is, these are the best towns to visit in Ireland, organized by region.
Whether you're visiting Ireland or planning a staycation, work with an Irish local to plan your trip. Our locals in Ireland will plan a safe trip away from the crowds—full of up-to-date info you might not find online. Learn more.
Table of Contents
Towns of the South:
Home to both lively County Cork and the gorgeous, rugged County Kerry, the south of Ireland swims with beautiful small towns and scenic driving routes—which makes exploring this region especially pleasing.
Dingle, County Kerry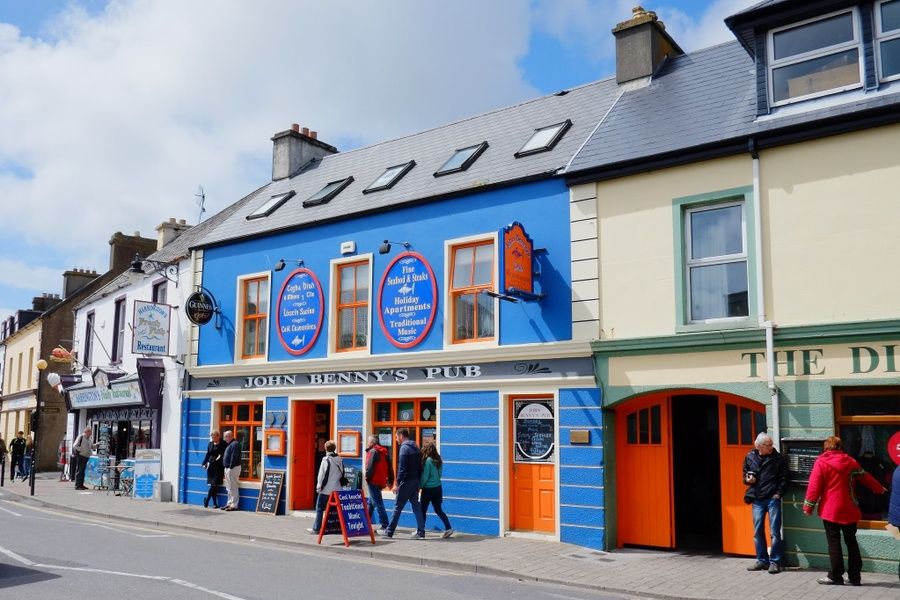 Brightly colored houses. Nature is so intensely beautiful it seems unreal. A friendly dolphin. Yeah, Dingle is rad. And, Dingle is packed wtih stuff to do. This seaside town offers plenty of opportunities to surf, scuba-dive, boat, or swim in its harbor—and hello, you could meet a dolphin who loves humans. If you're lacking your sea legs, fear not: much of Dingle's charm can also be found on land. Tootle along Slea Head Drive (part of Ireland's Atlantic Way route), have an ice cream cone at Murphy's, and get some advice from a local on which of Dingle's pretty pubs you should hit up first.
Killarney, County Kerry
Start your engines! Killarney is the starting point for the gorgeous drive known as the Ring of Kerry route, which hits many of the coolest places to visit in Ireland. But don't skimp on Killarney to get started on your drive. The town is full of natural sites to explore—like Carrauntoohil, Ireland's highest mountain, and Skellig Michael, which Star Wars fans may recognize. Plus, Killarney is beautiful—just wandering around in search of a pint is a satisfying afternoon.
Cobh, County Cork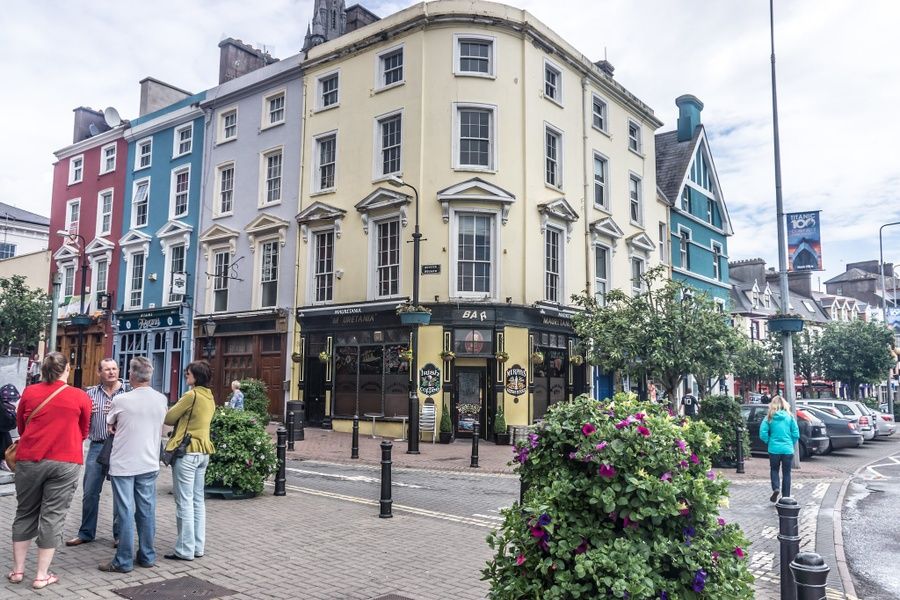 Only thirty minutes south of the town of Cork, Cobh embodies everything that makes Irish towns so charming—a rainbow display of houses! A beautiful harbor! A gorgeous church steeple! But Cobh also offers visitors unique activities, like haunted tours of Spike Island (a former prison) and a small (but très cool) museum about the Titanic—the doomed ship made a stop in Cobh. One of the best things to do in Cork is to explore the county's small towns and nature, and Cobh is an excellent jumping-off point.
Pro tip: Fascinated by the Titanic? Don't miss out on one of the best things to do in Belfast—the enormous, world-renowned Titanic Museum.
Towns of the North:
Irish towns in the north—both in the Republic of Ireland and Northern Ireland—provide easy access to some of Ireland's best nature, gorgeous medieval scenery, and a wide variety of activities for every taste.
Carlingford, County Louth (Republic of Ireland)
Although Carlingford could qualify as an eastern town, it's only about fifteen minutes south of the Northern Ireland border and about an hour from Belfast. East, north, whatever—it's one of our favorites. And the Irish agree! Once named the best place to live in Ireland and called "our best-kept secret" by the Irish Times, Carlingford is simply marvelous. Sandwiched between the majestic Cooley Mountains and the waters of the Cooley peninsula, Carlingford is a well-preserved medieval town filled with cobblestone streets, old white houses, sea-faring activities, and plenty of good food.
Portrush, County Antrim & Portstewart, Co. Londonderry (Northern Ireland)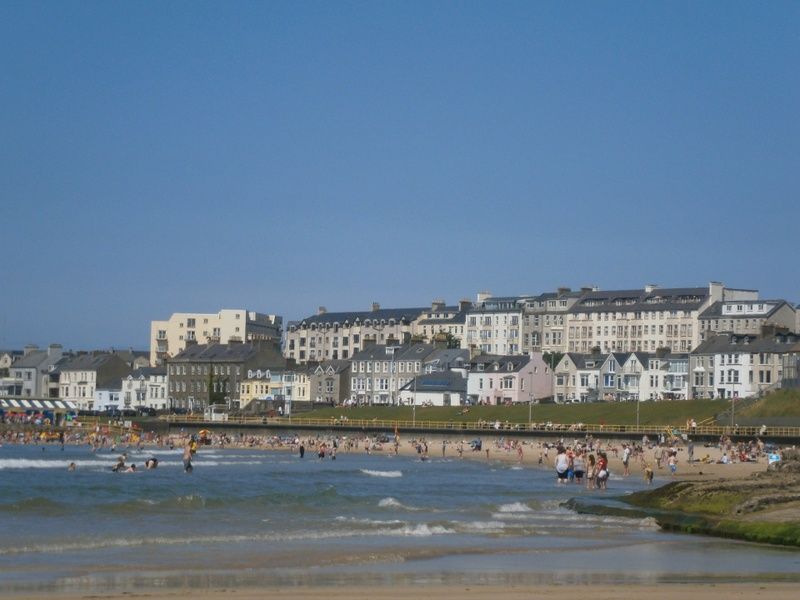 A two-for-one! These towns are less than ten minutes apart, and exploring both is one of the best things to do in Northern Ireland. Although they're close to each other, Portrush and Portstewart have totally different vibes. Portrush caters to a younger crowd and is known for surfing and nightclubs. Portstewart is a bit more posh, as the town's sweeping golf courses may suggest. Given their proximity to some of the most important places to go in Ireland—like the majestic Giant's Causeway—both make for a great getaway. And some delicious seafood.
Towns in Central Ireland:
Many pass over central Ireland in their rush to visit the coasts, but don't miss out on the heart of the country! Small towns like Athlone and Birr may be off the beaten path, but they're home to unique treasures.
Athlone, County Westmeath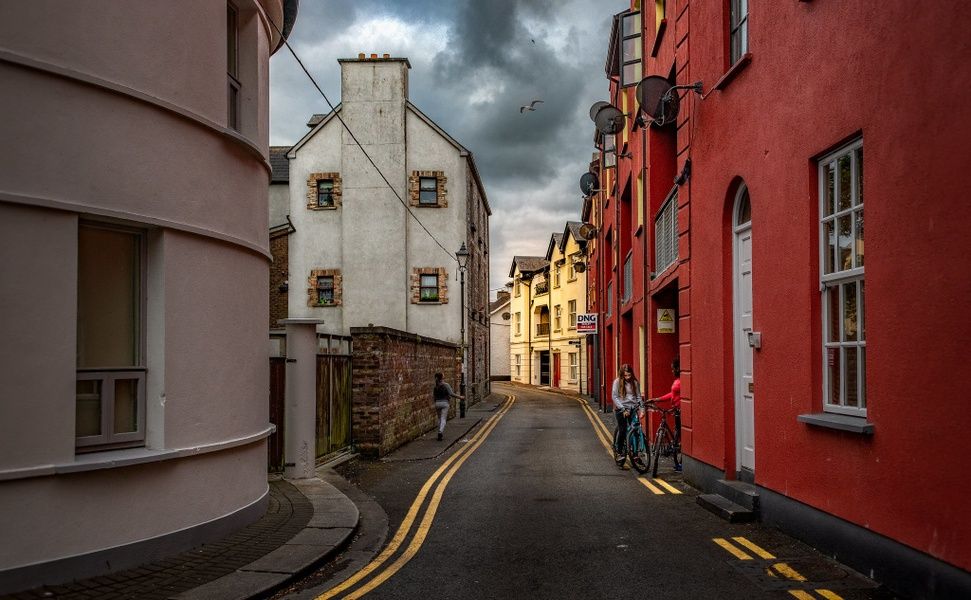 Three words: World's. Oldest. Bar. That's Athlone's claim to fame (and a darn good one, if you ask us). Definitely have a pint at the 11th-century Sean's Bar if you pass through Athlone, but don't skip over the other things that make this little town so great—Athlone Castle, the stone ruins at Clonmacnoise, and the Old Rail Trail—a former railway which is now an excellent and scenic bike path.
Birr, County Offaly
About forty minutes south of Athlone, Birr's well-preserved, 18th-century Georgian architecture makes it a delightful place to visit. The majestic Birr Castle is also pretty awesome, and home to one of the more unique sights in Ireland—a 19th-century telescope. Built by the Third Earl of Rosse, it dominated Ireland's space nerd scene for 70 years. Literally. People came from all over Europe to gaze at the cosmos.
Pro tip: Both Birr and Athlone claim to be the "heart of Ireland"—that is, the country's exact center. Birr's claim to the title has to do with the "Seffin Stone" outside of its Heritage Center—which, legend declares, marks the real heart of Ireland.
Towns in the East:
Eastern Ireland's awesome energy comes from more than just Dublin—the towns nearby are packed with Irish charm (without the throngs who adore the popular capital).
Enniskerry, County Wicklow
Enniskerry is tiny (like, fewer than 2,000 people) but home to some big sights. The Powerscourt Waterfall is considered to be Ireland's highest waterfall—the surrounding gardens are also out-of-this-world gorgeous—and the entire village hugs the base of the sweeping Wicklow Mountains. Plus, it's only thirty minutes from Dublin. If you love nature and are looking for small (small) town charm, Enniskerry is an excellent place to go while you're in Ireland.
Dún Laoghaire, County Dublin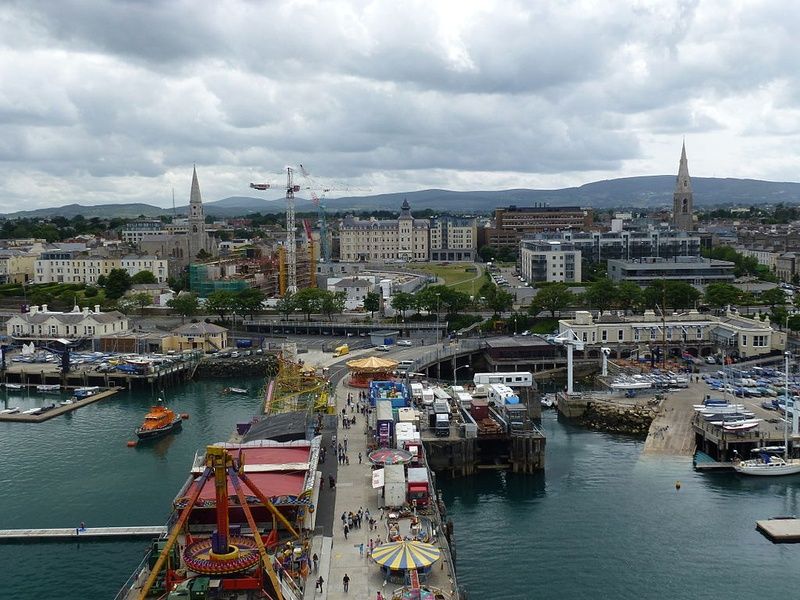 If you've raised a glass at the Guinness Storehouse and walked across Ha'Penny Bridge and are looking for more things to do in Dublin, consider visiting nearby Dún Laoghaire. Jump on the DART (Dublin Area Rapid Transit) and you can be in Dún Laoghaire in about twenty minutes—easy! This gorgeous seaside town is packed with stuff to do. Explore the harbor (via paddleboard! Or go scuba diving!), munch on delicious (and oh-so-fresh) fish and chips, and ask an Irish local which museums and parks are worth checking out.
Towns in the West:
Ireland's wild west is full of cool towns to explore, especially if you're hoping to jump on a boat and visit the isolated places just off the mainland.
Westport, County Mayo
Probably the coolest thing about Westport is that it was once home to a 16-year-old pirate QUEEN. According to Irish folklore, Grace O'Malley (our new hero) lived in a castle that is now the site of the historic Westport House (you can see the old foundations of the castle in Westport House's dungeons). Aside from its rad backstory, Westport offers visitors a lot—gorgeous bay views, scenic bike rides along the Great Western Greenway, and plenty of opportunities to enjoy Irish craic—that is, gathering in a local pub for some ales and music.
Pro tip: Pirate princess O'Malley isn't the only cool cat to call Westport home—John Lennon purchased the nearby island of Dorninish at the height of Beatlemania
Kilronan (Aran Islands), County Galway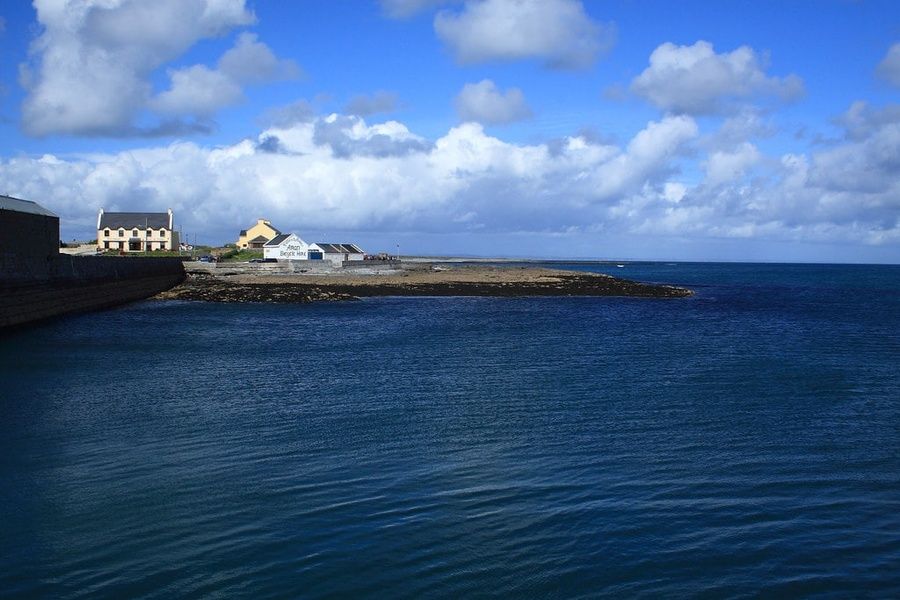 When it comes to things to do in Galway, there's nothing cooler than hopping on a ferry to the isolated Aran Islands. Although easily accessible from the mainland, the Aran Islands did not have electricity until 1973. Be sure to visit Kilronan, the main village on Inishmore island. A port town (it's where the ferries from Galway and Doolin pull in), Kilronan is a great starting point for an island bike ride—which is definitely the coolest way of exploring the Aran Islands. Not a biker? No worries! Enjoy locally caught, fresh fish at the (delightfully colored) lilac Bay View restaurant, or ask your local about the best ways to explore Kilronan's 8th-century ruins.
--
These Irish towns are wonderful to visit, but Ireland has hundreds more. For advice on the best Irish towns—plus what to do once you get there—connect with an Irish local for help planning a unique, immersive trip. They'll design a custom itinerary based on your travel style and interests, which means they'll let you know if you're more of a Portstewart or a Portrush kind of traveler. Plus, they'll give advice on how to get the most out of your visit. You could follow the TripAdvisor crowd around Ireland—or you could see it through the eyes of a local. Learn more.