From glow-in-the-dark squid to volcano tours, there are tons of incredible things to experience just hours from Tokyo. Check out these amazing day trips you can take from Tokyo.
Going to Japan? Experience it like a local.
#1: See the famous firefly squid
Toyama Bay is home to Japan's firefly squid (Hotaru Ika), the gosh-darn cutest little sea monsters you'll ever meet! During Hotaru Ika season (March to June), the firefly squid swim to the surface of the ocean at night to mate, lighting up in brilliant electric blues and greens. Once you've seen the squid, make sure to head over to the Hotaru Ika Museum, where you can take home some tasty firefly squid candy. Toyama Bay one of the ultimate must-dos in Japan.
Travel time from Tokyo: 3 hours by bullet train
#2: Climb the peaks of Kofu
Almost 500 years ago, Japanese warlords called Kofu their home, and they couldn't have picked a more stunning spot. The city of Kofu is surrounded by some of Japan's tallest peaks, some of which can only be reached pretty intense day-long hikes through Japan's Southern Alps. Some peaks, like Mount Kimpu, can be reached by simple hour-long hikes, making it easy to see why Japan is so breathtaking year-round.
Travel time from Tokyo: 2 hours by bus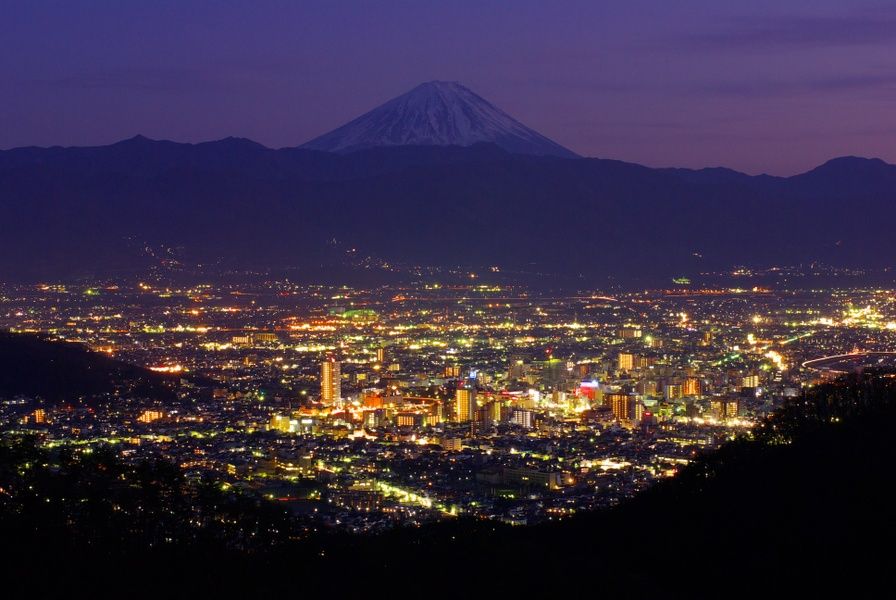 #3: Explore the Iwaya Caves of Enoshima Island (if you dare)
Just off the coast of Yokohama, the mysterious Iwaya Caves are home Buddhist shrines and candle lanterns. Descend the stairs into Iwaya's below-sea-level depths (or take the escalator for a less dramatic entrance). Many statues feature Benzaiten, the Buddhist goddess believed to have made Enoshima Island rise from the sea. Dodge tide pools on your way out of the caves to see on of the most incredible views of Mount Fuji.
Travel time from Tokyo: 1.5 hours by train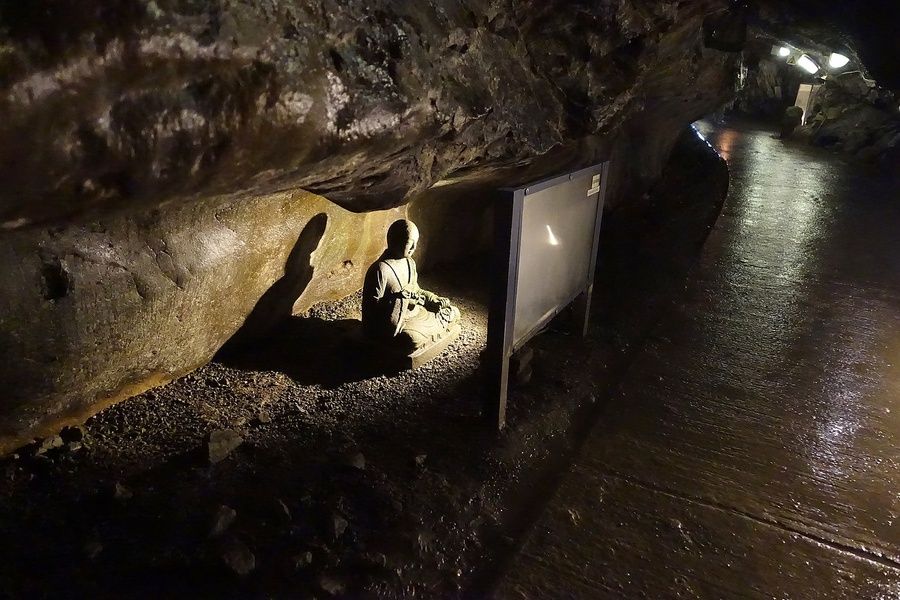 #4: Walk the black rock beach of Shizuoka
One of Japan's hidden gems, the black rock beach of Miho No Matsubara looks totally surreal. Sacred Mount Fuji looms dramatically in the background, and you can play in chilly waters and snack on Matsubara's famous sakura (fried shrimp). Since the gorgeous nearby city of Shizuoka isn't very touristy, it's a great place to experience real Japanese culture. Plus, the beach's views of Mount Fuji are uncrowded and totally Insta-worthy.
Travel time from Tokyo: just under 2 hours by bullet train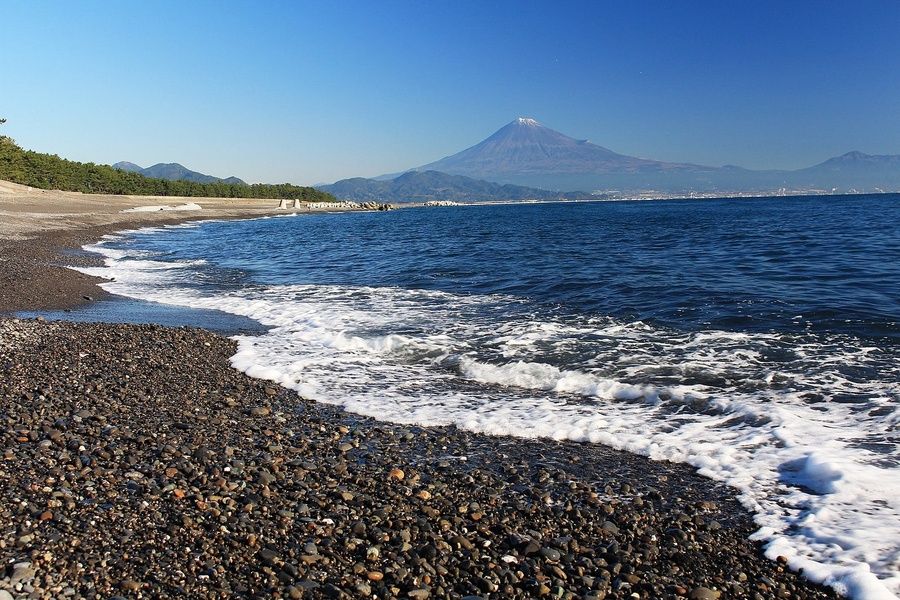 #5: Visit the massive Buddha shrine of Kotoku-in
For a leap into Japan's past, check out the 700-year-old shrine of Kotoku-in. The Great Buddha of Kotoku-in weighs in at 121 tons–as much as 15 elephants! You can actually go inside the Great Buddha for just 200 yen, making this day trip a Japanese adventure for the scrapbook.
Travel time from Tokyo: under 2 hours by subway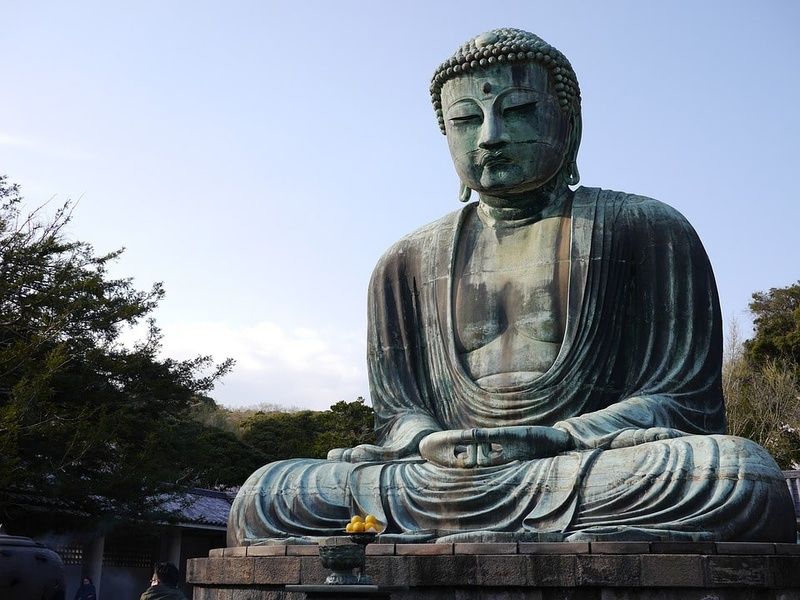 #6: Check out Mount Fuji by bullet train
Seeing Mount Fuji in all its splendor is an absolute must-do in Japan–why not see it in style by grabbing a window seat on the bullet train (shinkansen)? Get a JR Tokyo Wide Pass for affordable shinkansen deals, which can take you directly to Mount Fuji, Shizuoka, or Kyoto. Although these seats aren't cheap, they're ideal for stunning, unobstructed views of Japan's most sacred peak. Heroes are great sources for insider info about best times and rates for the shinkansen.
Travel time from Tokyo: a little over 2 hours to Mount Fuji

#7: Meet the famous monkeys of the T
oshogu Shrine
We all know those wise monkeys who say, "See no evil, hear no evil, speak no evil." Well, the originally carved monkeys–named Mizaru, Mikazaru, and Mazaru–have guarded the entrance of Toshogu Shrine's sacred stables for over 400 years. After visiting these world-famous primates, the tomb-shrine of Tokugawa Ieyasu, an ancient warlord worshipped as a god. Local Heroes can hook you up with a World Heritage English interpreter, who knows the shrine like the back of their hand.
Travel time from Tokyo: a little under three hours by train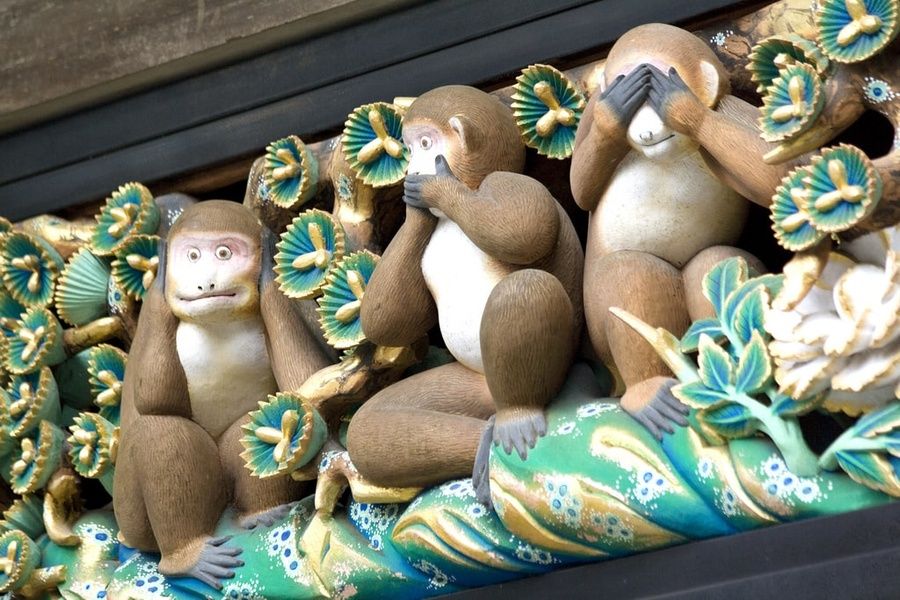 #8: Ride in a cable car next to active volcanoes
If swinging in a cable car over active volcanic hot springs is your jam, you won't want to miss the Hakone Ropeway. With a Hakone Free Pass, guests take cable cars to 4 different stations, each with a dramatic view of the active Hakoneyama Volcano. Not only do you get pristine aerial views of Mt. Fuji (also an active volcano), but this highly unusual trip ends with eating eggs blackened by volcanic sulfur–said to add 7 years to your life!
Travel time from Tokyo: under 2 hours by bullet train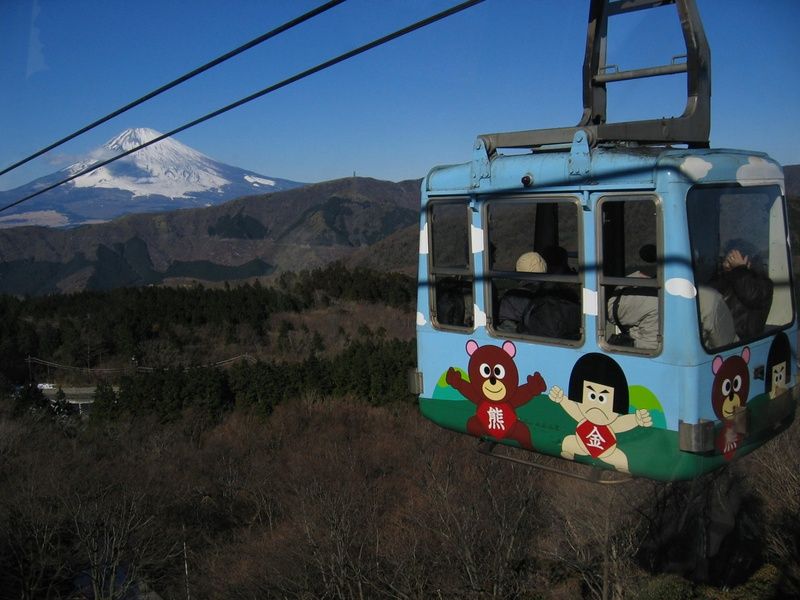 #9: Surf on the crystal-clear waves of Onjuku Beach
For a breath of clean ocean air, the turquoise waves of Onjuku Beach make this spot a true hidden gem–only a little over an hour from Tokyo! Onjuku is known for being much less crowded than beaches closer to Tokyo, jellyfish-free, and very visitor-friendly. Rent a surfboard (and take some lessons), then show those waves who's boss. If watching the action is more your style, ask a local Hero about where to find delicious seaside restaurants.
Travel time from Tokyo: 1.5 hours by subway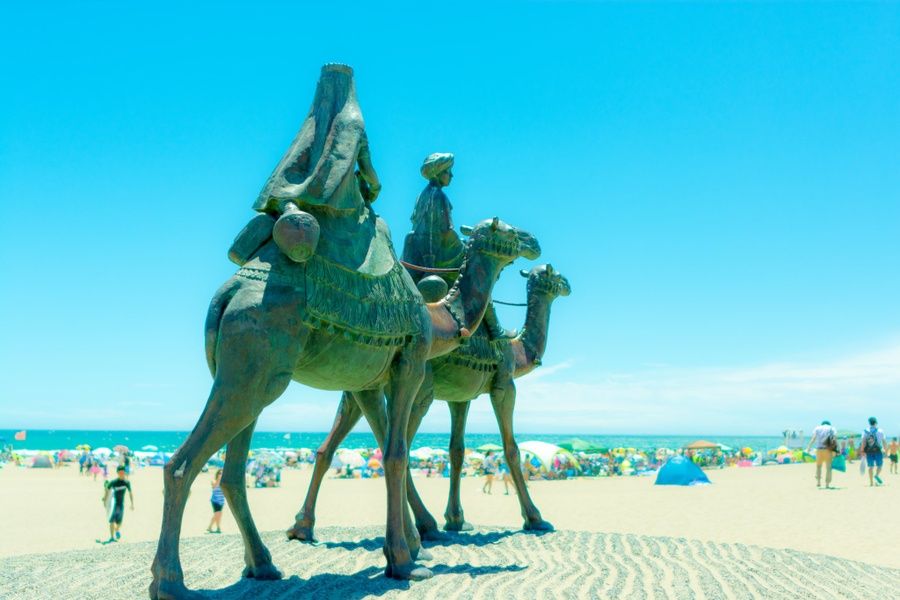 #10: Stuff yourself with Osaka's world-famous street food
Catch the Shinkansen to arrive in Osaka, then spend all your time eating the best of what "Japan's Kitchen" cooks up daily. The restaurants alongside the Dotonbori Canal serve some of the world's most incredible flavors–keep in mind that Osaka is where the term ("Eat til you drop!") originated. Ask a local Hero where to find the tastiest Osakan concoctions like okonomiyaki, a sweet-and-savory pancake best enjoyed with a cup of sake.
Travel time from Tokyo: 3.5 hours by bullet train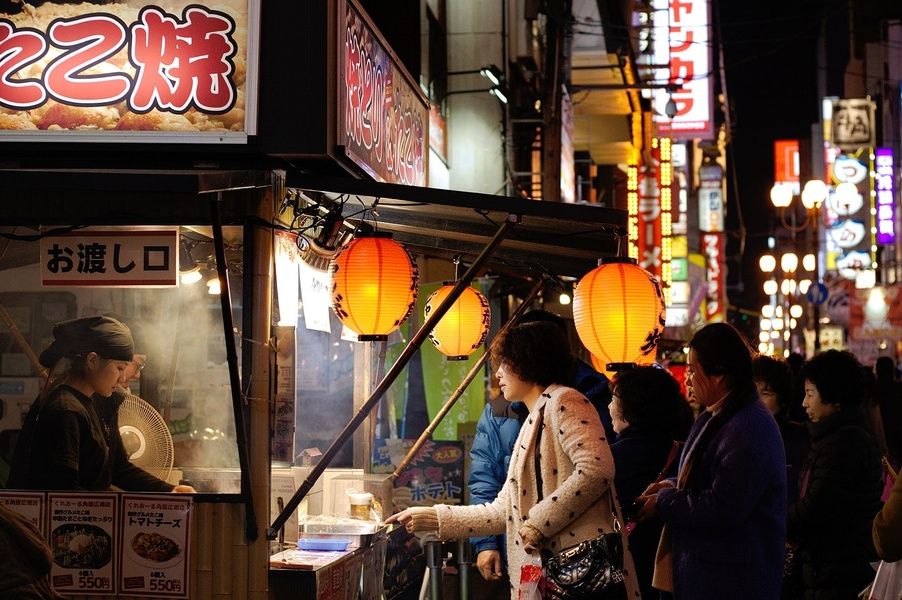 --
After checking out these day trips from Tokyo, you've very likely come down with a serious thirst for adventure, and there's only one true cure–get set up with a Hero and plan a Japanese adventure that's all your own! Message us to get that travel bug out of your system. And before your trip, check out: