From playing real-life Mario Kart through city streets to seeing professional sumo matches to attending crazy Japanese festivals, these are 5 super-fun things to do in Tokyo. Any questions after reading? Message us!
Want to make the most out of your trip? Tap into our network of local travel planners—Heroes—who build unique, locally-curated trip plans, designed just for you. Get started.
#1: Race around Tokyo playing real-life Mario Kart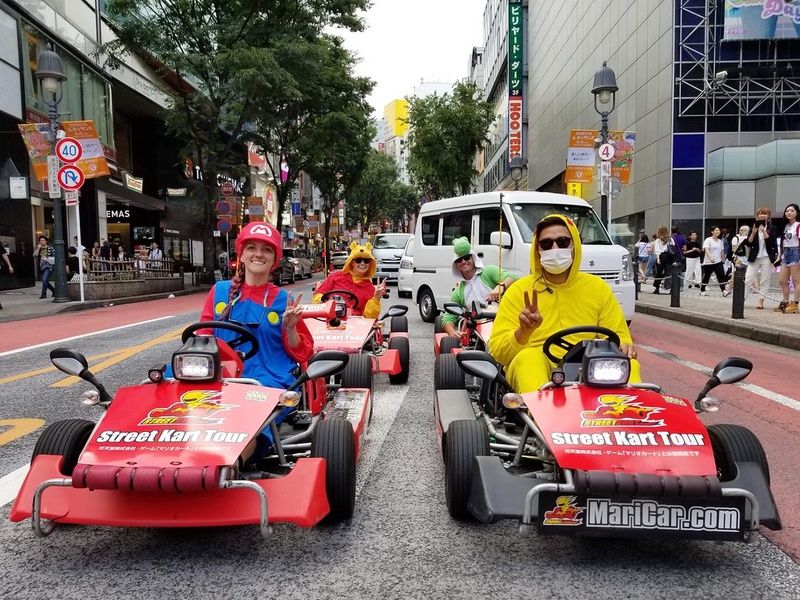 Is there anyone on the planet that would pass up playing real-life Mario Kart? Probably (and hopefully) not. MariCar lets you tour the city and speed past some of Tokyo's most amazing attractions in their custom-made go-karts while wearing Mario character costumes. Can you basically achieve your childhood dreams? Yes. Can you throw shells at other drivers? It's frowned upon.
#2: Go on a pub crawl down Memory Lane (aka "Piss Alley")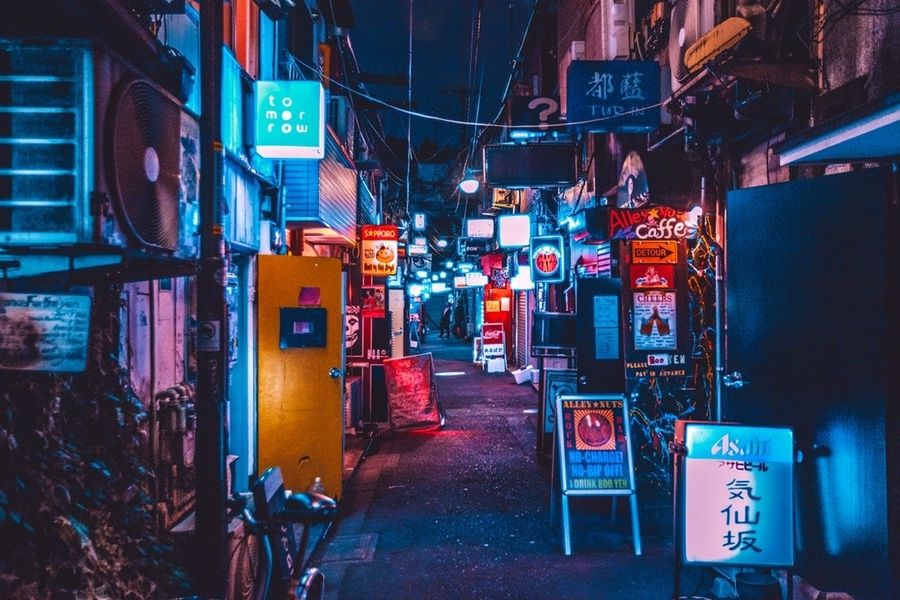 Shinjuku is a neighborhood known for having some of the most amazing things to do in Tokyo at night. Here, you can get a taste of Tokyo's unique bar scene by checking out the bars of Omoide Yokocho, a tiny, lantern-lit alley that literally translates to "Memory Lane" (though many know it as "Piss Alley"). Home to over 80 tiny bars called izakaya, Omoide Yokocho is a total throwback and a total must-visit in Tokyo for culture lovers and drinkers alike.
#3: See a professional sumo match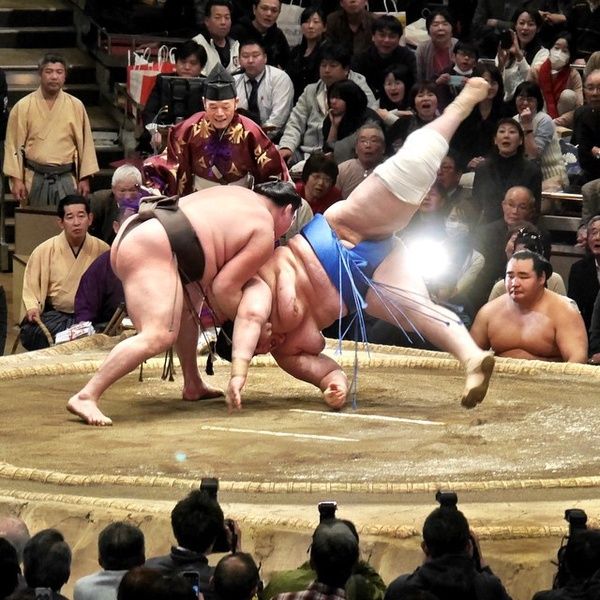 If there's one thing you must do in Tokyo, it's seeing a professional sumo wrestling match. Beware: this adrenaline-inducing competition only takes place three times a year, so you may want to keep that in mind while planning your trip to Japan. If you can't make it to a competition, you can always stop by a sumo stable and watch the wrestlers' intense practices (though you'll want to get some help from a Japanese local, since they're rather hard to find).
#4: Cheer on the Yomiuri Giants at the Tokyo Dome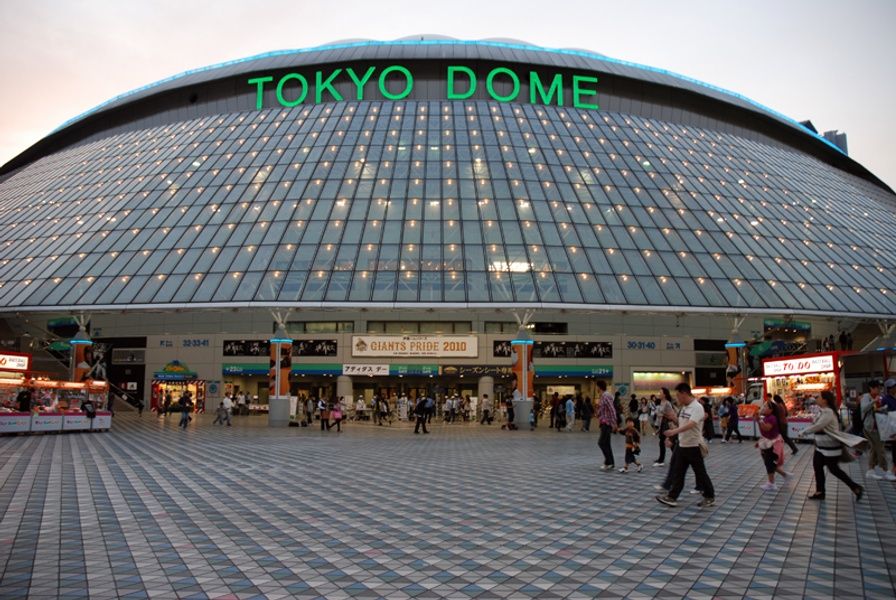 It's good to know the United States isn't the only country with an unhealthy obsession over baseball. You may want to brace yourself, though—Japanese baseball fans are known to go absolutely nuts over the Yomiuri Giants, Tokyo's home team. Just don't expect hot dogs and peanuts at the Tokyo Dome; here, fans eat edamame and other unique Japanese snacks during the games. If you're a baseball lover (or just love a good, weird time), you have to catch a game.
Pro tip: Need help getting tickets to a Yomiuri Giants game? Ask a local Japanese trip planner for help arranging the logistics.
#5: Attend an amazing Japanese festival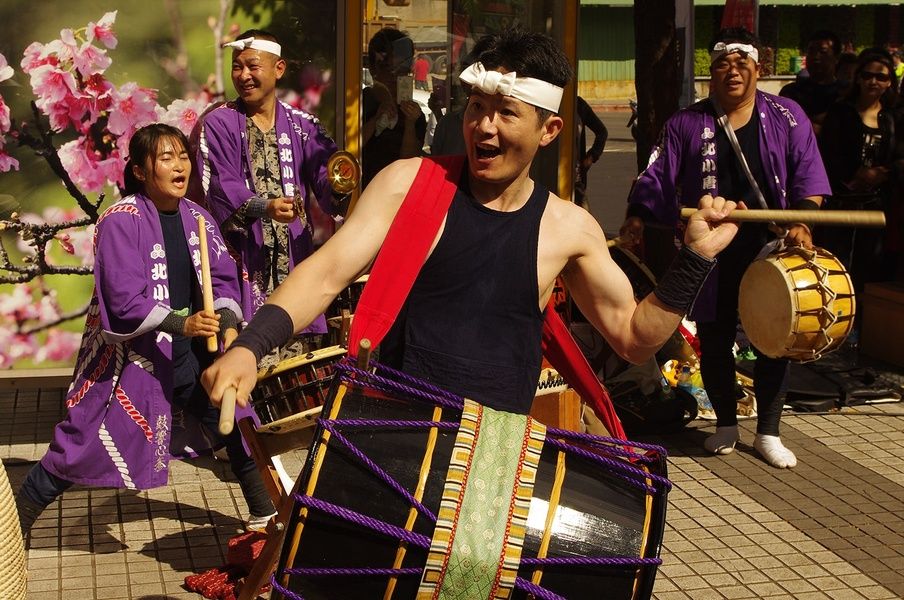 One of the best times to visit Tokyo is during the summer when most of Japan's bigger festivals take place. Japan's festivals, or matsuris, are usually centered around a shrine or deity and consist of a lot of dancing, music, and food. If you're looking for things to do in Tokyo that mix fun, food, and culture, check out one of Japan's many summer festivals.
--
Ready for your trip to Japan? Make sure to connect with a local Japanese trip planner. They'll help you build your itinerary so you don't miss out on the *real* Japan—plus, they'll give you tons of insider tips and design your trip around any budget and any travel style. Any questions about how it works? Just message us! And make sure to check out: