Generally, Los Angeles is a safe place to travel (we can never get enough of those beaches). But like elsewhere in the world, LA has seen cases of coronavirus.
Check out our update below:
UPDATE: What to know about coronavirus
Like most places around the world, LA has cases of coronavirus.
Please read our full update about travel and coronavirus HERE. It includes info on our flexible cancelation policy.
And if you're looking for specific info on Los Angeles travel, reach out to one of our local trip planners. It's free to send a message.
In the meantime, read on to learn why LA is safe to visit—in normal circumstances. We adore the City of Angels.
Statistically, Los Angeles in
super
safe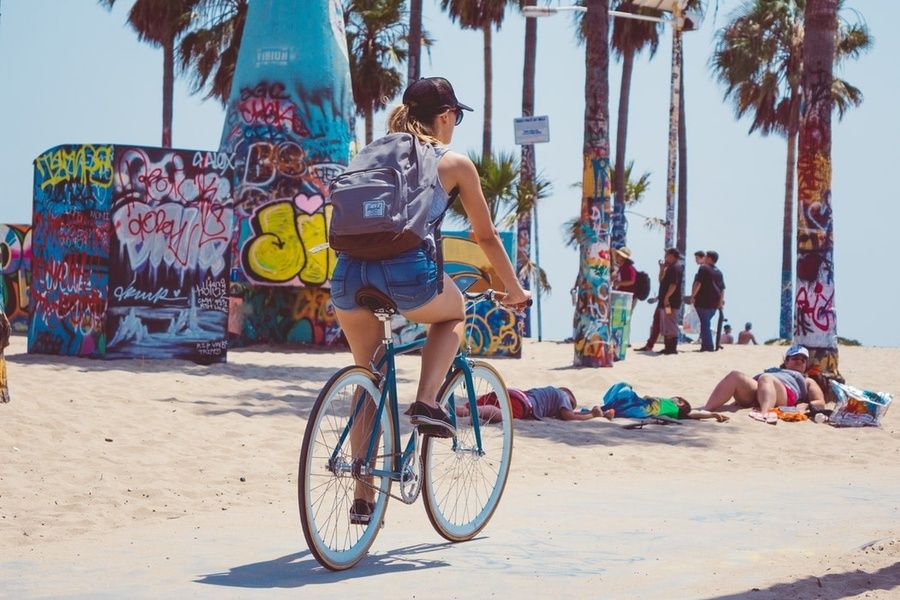 Los Angeles has a lower violent crime rate than Minneapolis, Minnesota. Would you feel safe traveling to Minneapolis? Then you should feel safe traveling to LA.
Violence is a thing of the past
Los Angeles' unsavory reputation has its roots in the gang violence of the 1990s. But the truth is that homicides peaked in 1992 and have been steadily declining ever since. And in terms of crime, you're about as likely to have issues in LA as you are in Denver. Denver, y'all.
That said, there are definitely some safety considerations
Los Angeles does have the largest unsheltered homeless population of any city in the United States. What this means is that out of necessity, some neighborhood streets turn into homes for people with nowhere else to go at night. And like anywhere else, LA's unsheltered homeless population often includes those suffering from mental illness and drug abuse.
And while homelessness represents LA's chief safety concern, you should also be aware of the scam artists and pickpockets that trawl the Sunset Strip and other tourist centers.
Which means there are some neighborhoods you should visit, and some you should avoid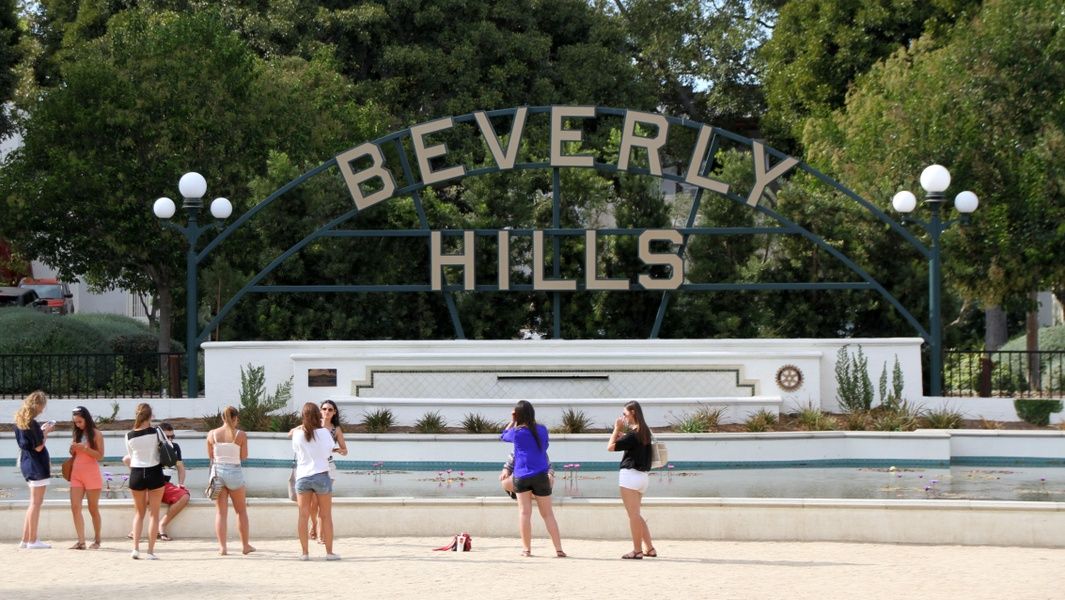 Largely as a result of LA's homelessness issue, it's best to avoid certain neighborhoods, mostly at night. Here's a handy neighborhood guide:
Neighborhoods to visit: Hollywood, Venice, Beverly Hills, Koreatown, the Arts District, Little Tokyo, North Hollywood, Universal City, Los Feliz, Silver Lake, Brentwood, Highland Park
Neighborhoods to avoid: Skid Row, South LA (at night), Downtown LA (at night), Watts, Exposition Park, Chinatown (at night)
Additionally, certain neighborhoods such as Echo Park and Silver Lake used to be considered dangerous (back in the 1990s). But today, these neighborhoods have turned into havens for young creatives and are largely gentrified. Our advice: if you have any questions about where to stay in LA, go ahead and get answers from someone who actually lives there.
It's safe to visit the famous destinations 24/7
Hollywood's Walk of Fame, The Chinese Theater, The Grove, Santa Monica Pier, and even the Griffith Park Observatory are busy no matter what time of day you go. You'll likely see large tour groups and solo travelers enjoying the sites. Crowded places, however, come with their own safety concerns. So keep an eye on your belongings, and make sure to keep valuables in your front pockets or zippered bags.
Don't worry about natural disasters
Obviously, earthquakes, fires, and landslides do happen in LA from time to time. But the likelihood that one of these natural disasters would strike the city and the specific neighborhood you're visiting is ridiculously low. In fact, some people can go their whole lives in LA without feeling a single tremor.
We've all seen 2012 and know that the rest of the world *loves* to watch famous LA landmarks get destroyed, but remember, those are only movies. Real life in LA is a little less shaky.
Transportation-wise, there are plenty of safe ways to get around LA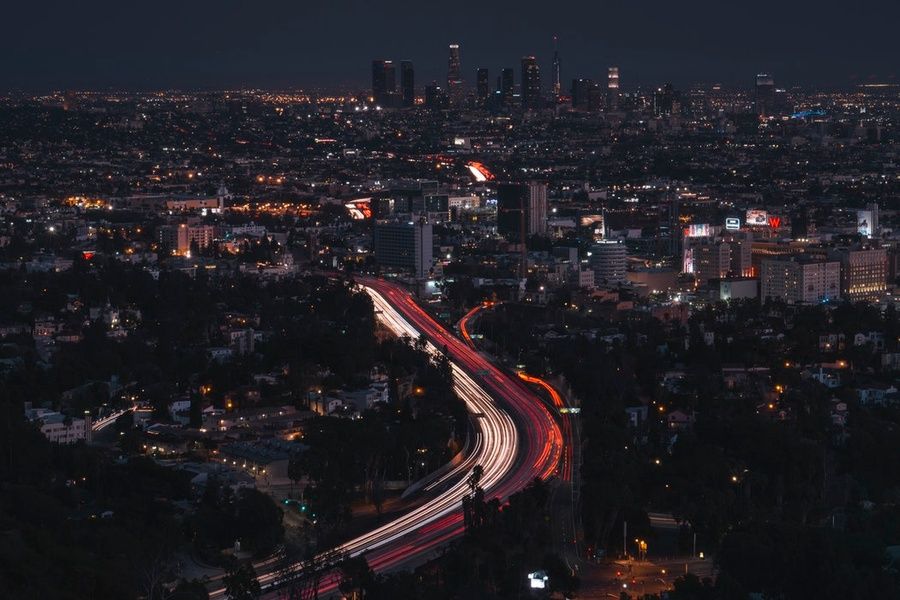 While most people who live in LA prefer to drive, you can get around the city by taking taxis, using rideshare apps, or taking advantage of LA's massive public transit system.
Public transportation can get you just about anywhere you'd like to visit in the city, and the metro system's safety rating keeps getting better and better. Reported crimes in 2017 were down 13% from 2016 and 21% from 2015.
If you're using Uber, be sure to keep an eye on the map to make sure your driver isn't veering off course—and factor in plenty of time for a traffic jam or two. The traffic is no joke.
Solo female travelers love Los Angeles
LA's attractions, restaurants, and beaches are filled with solo female travelers. In fact, setting out on your own to explore the world is the newest trend in travel—and nothing's more Insta-worthy than a trip to LA. While travelers of any gender should always be wary of scams targeting visitors, here are some tips for women traveling solo:
Do your research. Female travel bloggers can be important resources in helping you plan a safe and enjoyable trip.
Take the same precautions you would anywhere else. Don't accept drinks from strangers, keep an eye on your belongings, and call Uber if it gets too late.
LA can feel like a ghost town after dark, so it's best to go out in neighborhoods that have an active nightlife scene.
Conclusion
So, is Los Angeles safe for travel? Of course. All you really need to keep in mind are the same travel tips you would hear about any city: watch out for anything suspicious, travel well-lit and busy streets at night, and make sure your phone is fully charged: LA is a big city and even the locals use GPS daily.
--
Ready to plan your trip to LA? We don't blame you, but it's really easy to miss out the *real* Los Angeles—the one that only in-the-know locals know about. That's why we'd recommend having an LA local who shares your interests help you plan your trip! They'll help you build an amazing itinerary full of hidden gems, practical tips, and amazing experiences—plus, they're available by phone 24/7 if you have any questions. Any questions about how it works? Send us a message! And don't forget to check out: