You don't believe in cookie-cutter trips. Neither do we! Here are 12 unique things to do in Ireland, from exploring spooky landmarks, embarking on scenic hikes, and visiting fascinating cultural points—all far from the usual tourist hubs.
Whether you're visiting Ireland or planning a staycation, work with an Irish local to plan your trip. Our locals in Ireland will plan a safe trip away from the crowds—full of up-to-date info you might not find online. Learn more.
Table of Contents
#1. Take a "Black Taxi" tour through Belfast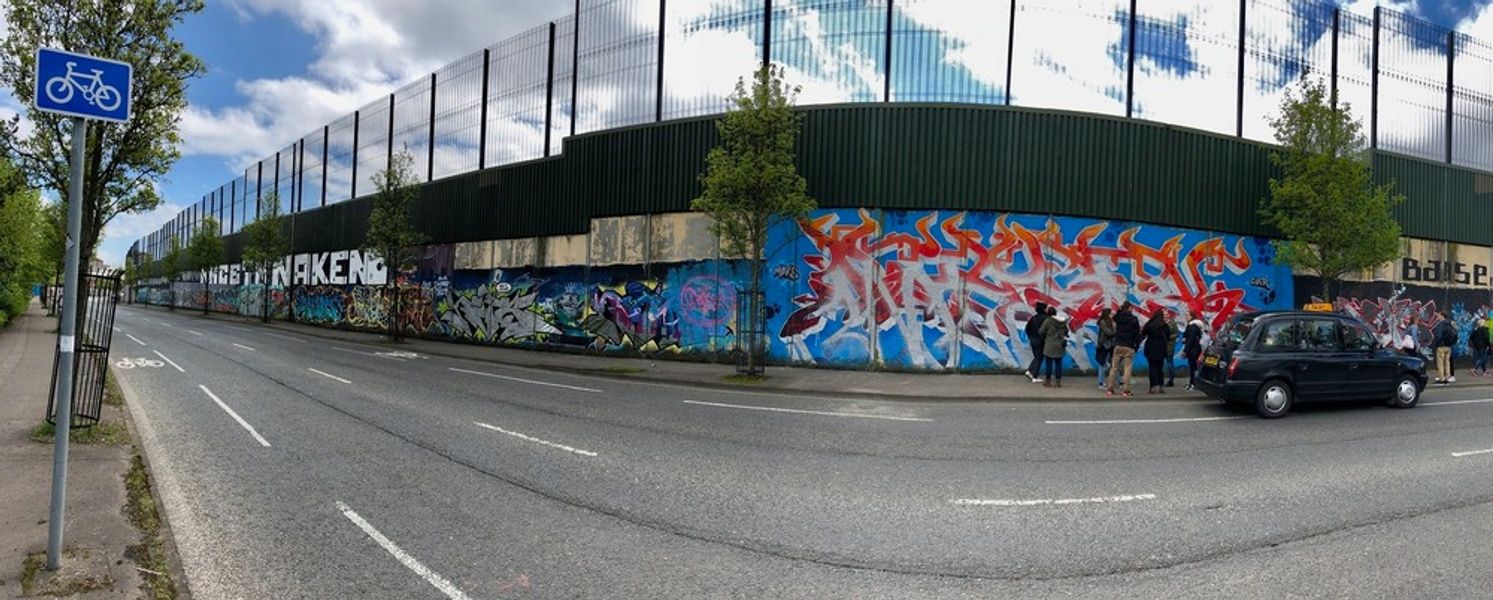 The Peace Walls of Belfast, which separate Protestant and Catholic communities, are among the more popular tourist attractions in Ireland—but there's a unique way to see them that most travelers miss. Several companies in the city offer "Black Taxi" tours that guide visitors through Belfast's tumultuous political history.
The Black Taxi drivers are often Belfast residents who lived through the Troubles themselves—they'll recount their experience as they show you the murals and street art along the Peace Walls. A lot of tours will also take you to historical prisons and other famous political sites.
Pro tip: If you're hoping for a history-heavy trip, ask your local trip planner to add plenty of historical sites and activities to your custom itinerary.
#2. Hike through the mystical world of the Glen
Hiking through rolling hills and coastal trails is definitely one of our favorite things to do in Ireland. Among the coolest places to wander is the Glen, a mystical valley at the foot of Knocknarea Mountain.
There, you'll find high rock walls coated in moss, drooping vines, and trickling creeks—truly a scene from a fairytale. If you hike up to the summit of Knocknarea, you can pay homage to Ireland's Queen Maeve, who (legend claims) is buried there. Keep an eye out for fairies in the mossy branches! (And perhaps a royal ghost.)
#3. Meet the mummies at St. Michan's Church
St. Michan's Church, founded in 1095, has a definite dark side—there are 800-year-old mummified corpses in its crypt! The church has been renovated over the centuries, but the crypt has remained untouched—allowing the bodies to mummify in the dry air.
Today there are four visible mummies in the crypt. Don't touch them—you don't want an Irish curse, do you??—but feel free to look. Visiting the mummies is definitely one of the most unique things to do in Dublin, and surely one of the spookiest. Some visitors claim to have heard whispers or to feel strange movements around them.
#4. Have a pint at Sean's Bar: The oldest pub in Ireland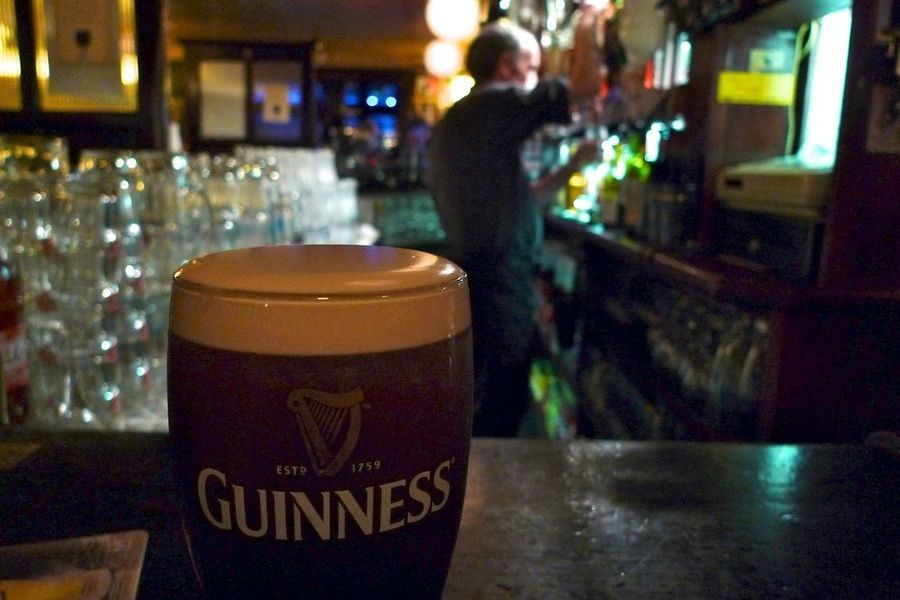 Sean's Bar, in the quaint Irish town of Athlone, holds the Guinness World Record for the oldest pub in Ireland. That's impressive, considering Ireland has some of the oldest pubs in the world! Carbon testing of one of the pub's ancient walls dates it back to around 900 CE (yep, you read that right—900). Having a pint or two of Guinness is one of those essential things to do in Ireland, so why not have that pint in a pub that's been around for over 1,000 years?
Local tip: Athlone is a super charming town, with traditional Irish restaurants and gorgeous views of the River Shannon—it can make a great day trip if you're looking for stuff to do in Galway.
#5. Hunt for leprechauns along the Sliabh Foy Loop Trail...
Did you know leprechauns are legally protected by the European Union? It may sound like an urban legend, but the Sliabh Foy Loop Trail in Carlingford, Ireland is an official leprechaun sanctuary. Carlingford has claimed to be home to Ireland's last surviving Leprechaun population ever since a tiny coat and hat were found here, back in the 1980s.
Even if you don't see any leprechauns, the Sliabh Foy Loop Trail is a gorgeous place for a hike. About five miles long, the trail winds through mossy forests and idyllic green pastures, spotted with grazing sheep. You might encounter slippery mud and puddles on the trail, so plan your trip with a local for advice on what to pack and how to prepare for the hike.
#6. ... and continue your education at the National Leprechaun Museum
One of the more obscure (but totally fun) museums in Dublin is the National Leprechaun Museum, where you can learn all about Irish folklore and mythology. During the day, this museum is full of fun exhibits for the whole family, including live storytelling, rooms with oversized furniture, and detailed instructions on finding a pot of gold in a rainbow.
At night, on the other hand, the Leprechaun Museum has an adults-only tour that illustrates some of the more lewd Irish legends. Except raunchy jokes and some insight into Irish legends that most people don't know.
#7. Explore Ireland's spookiest spots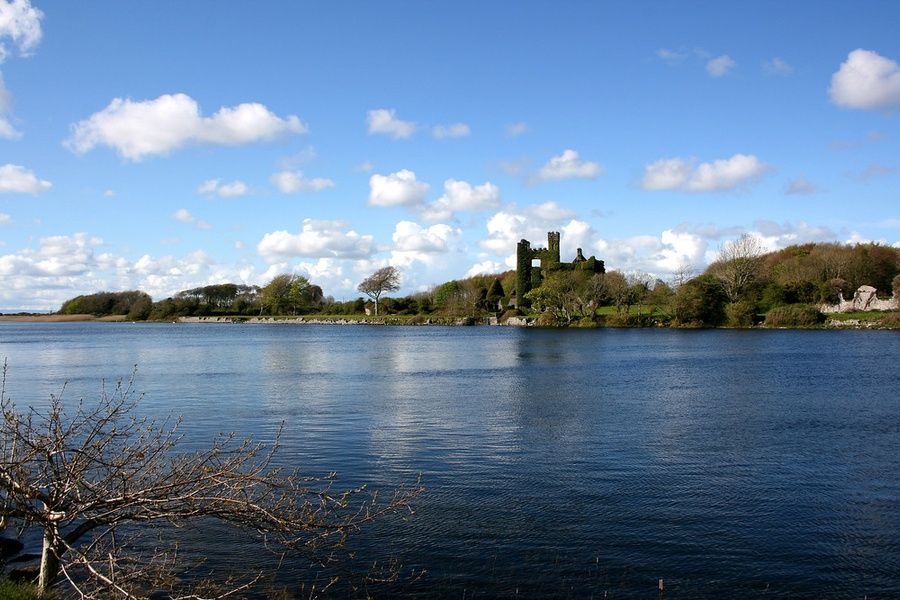 One of the coolest ways to get off the beaten path in Ireland is to wander out of the present and into Ireland's past—without a guided tour. Ireland is packed with abandoned castles, monasteries, mansions, and other spooky structures. The crumbling ruins of Menlo Castle outside of Galway and the abandoned Castleboro Manor near Kilkenny are eerie and awesome.
You'll find tons of spots online, but for advice on the coolest stuff to see (and more importantly, how to get there) connect with an Irish trip planner. They'll design an itinerary full of spooky stuff, directions, and tips.
#8. Get lost in Indian Sculpture Park
One of the lesser-known places to visit in Ireland, the Indian Sculpture Park in Wicklow is visually stunning, unexpected, and beautiful. Designed to be a space for contemplation and meditation, it took over 25 years to build before finally opening in 1989. You'll find over 40 statues in the sprawling 22-acre park, each representing various Hindu gods and goddesses as well as different stages of human life.
The Indian Sculpture Park isn't the best place for families—guests are expected to be silent and some of the statues aren't kid-friendly. But if you're looking for something to do in Ireland as a couple or solo traveler, an afternoon of quiet reflection in the park can be incredibly refreshing.
Pro tip: Traveling with the fam? Check out our article on things to do in Ireland with kids.
#9. Tour Kilbeggan: Ireland's oldest distillery
Something about ancient Irish whiskey sounds so...delicious. Kilbeggan Distillery, in County Westmeath, opened in 1757, and *still* produces high-quality Irish whiskey.
Tours are fun for whiskey lovers and the whiskey curious—not only do you get to see the production process, but you can learn all about the history of whiskey in Ireland. Afterward, pop into the Kilbeggan tasting room for a glass or two of the good stuff. (Obviously!)
Pro tip: On an Irish whiskey kick? Kilbeggan may be the oldest distillery, but it's far from the only one! Plan your trip with a local to learn about more fascinating whiskey distilleries you can visit—or even just which pubs to check out while you're in town.
#10. Taste Colcannon: A meal that can predict your future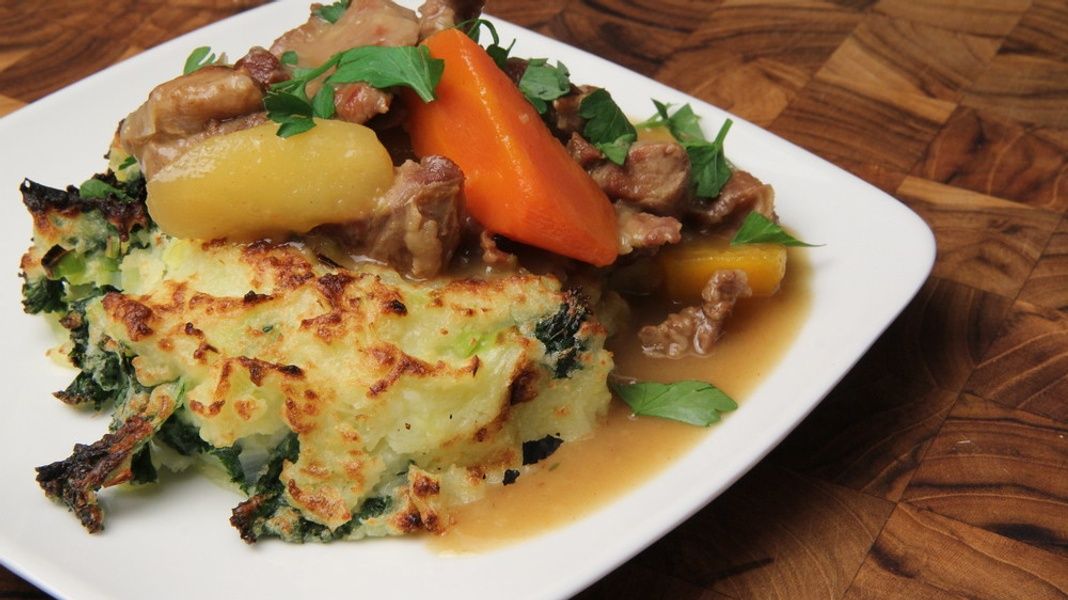 Irish cuisine is rich, delicious, and…mystical? Meet Colcannon, a hearty dish of potatoes, cabbage, and butter. Travelers can get Colcannon in restaurants and pubs year-round, but it's traditionally served around Samhain (an ancient Celtic holiday similar to Halloween, celebrated at the end of October). Little charms hidden in the potatoes predict your future: a ring means marriage is coming soon, and a button or thimble means it isn't.
Local tip: Similarly, a tasty sweet bread called Barmbrack traditionally comes with little fortune-telling charms baked into each slice. If you stop by a local bakery on Halloween (Samhain) day, you might be able to find Bramback with charms in it.
#11. Wander through Kilmogue Portal Tomb
Of all the cool things to do in Ireland, one of the most awe-inspiring is to visit the mysterious megalithic ruins, like Kilmogue Portal Tomb in Kilkenny. This towering stack of stones has befuddled historians for centuries—it's believed to be a tomb or shrine, but no one can say for sure. It's easy to get to and never crowded, so check it out yourself! If Kilmogue interests you, you should also check out Newgrange passage in County Meath—the ancient tombs are just as impressive as Stonehenge and about 1,000 years older!
#12. Shuck oysters with the best of the best in Galway
Looking for unique activities in the west of Ireland? Look no further than the annual World Oyster Opening Championship in Galway. The championship happens on the last Saturday of September every year, and never fails to entertain—you won't believe how exciting it can be to watch people open oysters! Competitors use a sharp knife to smoothly crack open as many raw oysters as they can within the time limit without hurting themselves (or the food). A full-day ticket to the competition includes two loaded seafood platters, a dish of fresh oysters, and a drink—it's the ultimate seafood lovers' day out.

--
For even more unique things to do in Ireland connect with an Irish local to plan your trip. They'll create a custom guidebook based on your travel style and interests, which means you'll see Ireland like a local—not a tourist.