A quaint town on Ireland's west coast, Shannon is of the country's most gorgeous places to visit, complete with swoon-worthy natural wonders, bustling pub scenes, and eerie ancient sites that will blow your mind. With these 17 incredible things to do, a visit to Shannon will shoot to the top of your Ireland bucket list.
To go beyond the guidebook, connect with an Irish local to plan your trip. They'll introduce you to the *real* Ireland—which is way cooler than what you can find on Google. Learn more.
#1: Feast like a king at Bunratty Castle
Once home to royalty, knights, courtesans, (and even Vikings, long ago) Bunratty Castle is the perfect setting for a medieval banquet. Devour a four-course meal in the great hall, where you're serenaded by medieval musicians. Before you head in for the grand banquet at sunset, be sure to explore the Bunratty Castle Park, a 26-acre recreation of 19th-century Ireland, complete with 19th-century pubs, barbershops, and a fairy trail.
Pro tip: To dine with knights in shining armor, make your reservations far in advance—the €45+ tickets go quickly and aren't sold in July. Your local trip planner can help set this up.
#2: See Limerick's rugby team do battle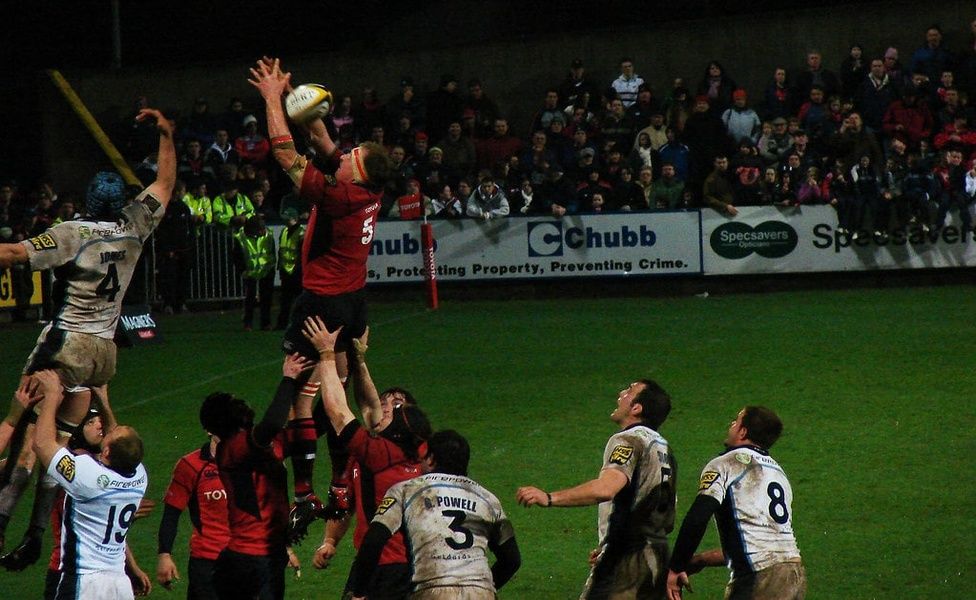 To see County Clare through the eyes of a local, root on a rough-and-tough rugby game! One of the best things to do in Limerick—just 20 minutes from downtown Shannon—is cheering for the home team, Munster. They're one of the most famous rugby teams in Ireland, and their fans bring crazy energy to every match.
Pro tip: Munster plays from September through May, so you've got plenty of time to see these incredible athletes in person.
#3: Take the ultimate day trip to the Cliffs of Moher
Just a 50-minute drive from Shannon proper, a trip to the Cliffs of Moher stands out as one of the most essential things to do in Ireland. Easily one of Ireland's most popular attractions, the Cliffs of Moher are 700-feet tall, with dramatic views of the crashing Atlantic waves. Since the weather at the Cliffs can be rainy and/or foggy at times, it pays off to have a local expert plan your trip—they know the ins and outs of Ireland's temperamental weather and are your best bet for a clear view of the Cliffs.
#4: Travel back to prehistoric times at Craggaunowen Park and Castle
A throwback to humanity's distant past, Craggaunowen Park and Castle is a Shannon staple. The centerpiece is a 15th-century castle tower next to a reconstructed ancient island settlement, complete with massive straw huts (crannogs), cooking pit, and fort. This hodgepodge of Irish history remains one of the best places to visit in Ireland, namely for its untouched historical vibes and awesome battle reenactments.
#5: Trek the rolling hills of the Shannon Region Walking Trails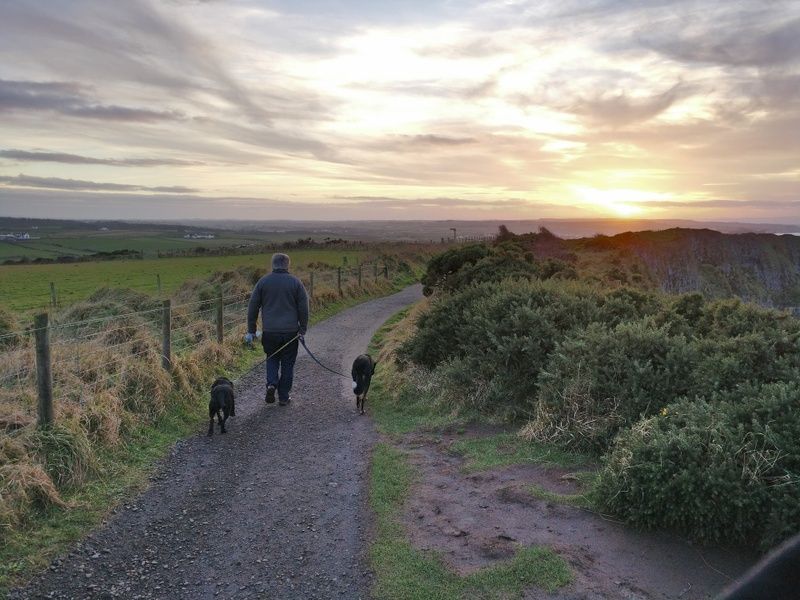 For the most spectacular views of Ireland's green hills and mountains, you can't miss a hike through the Shannon Region Walking Trails. Since there are 89 possible walking routes, ask a local trip planner to help you choose which paths are best for your skill level and schedule. The two most famous paths, Templecronan Loop and Lough Avalla Farm, are easy 4-mile walks that lead you through old Celtic farms, churches, and holy wells.
#6: Test your sailing skills on Barley Harbor
A hop, skip, and jump from the Shannon Airport, Barley Harbor is so peaceful that you'd never know you're so close to civilization. The harbor's calm waters are ideal for first-time sailors or experienced sea dogs who want to kick back. If you're looking for budget-friendly things to do in Ireland, renting a boat or joining a local cruise are both fairly inexpensive ways to see Shannon's marshes, mountains, and castles, with additional costs if you want to stay overnight on the boat.
#7: Tiptoe through the Sally trees in Cratloe Wood
The site of several invasions and clan wars, the Cratloe Wood is now a serene multi-acre forest known for its massive oak trees and Sally trees, a unique type of Irish willow. An easy 1.2-mile hike through the Cratloe Wood is a true must-do in Ireland, especially with the area's incredible views of the Gatlee and Ballyhoura Mountains. Get to the park early for a chance to see foxes, badgers, and more woodland wildlife.
Pro tip: If you really want to go off the beaten path in Ireland, Shannon locals recommend exploring the Cratloe Woods House, a 300-year old mansion rumored to be haunted by the ghost of Máire Rua O'Brien.
#8: Kayak the smooth waters of River Shannon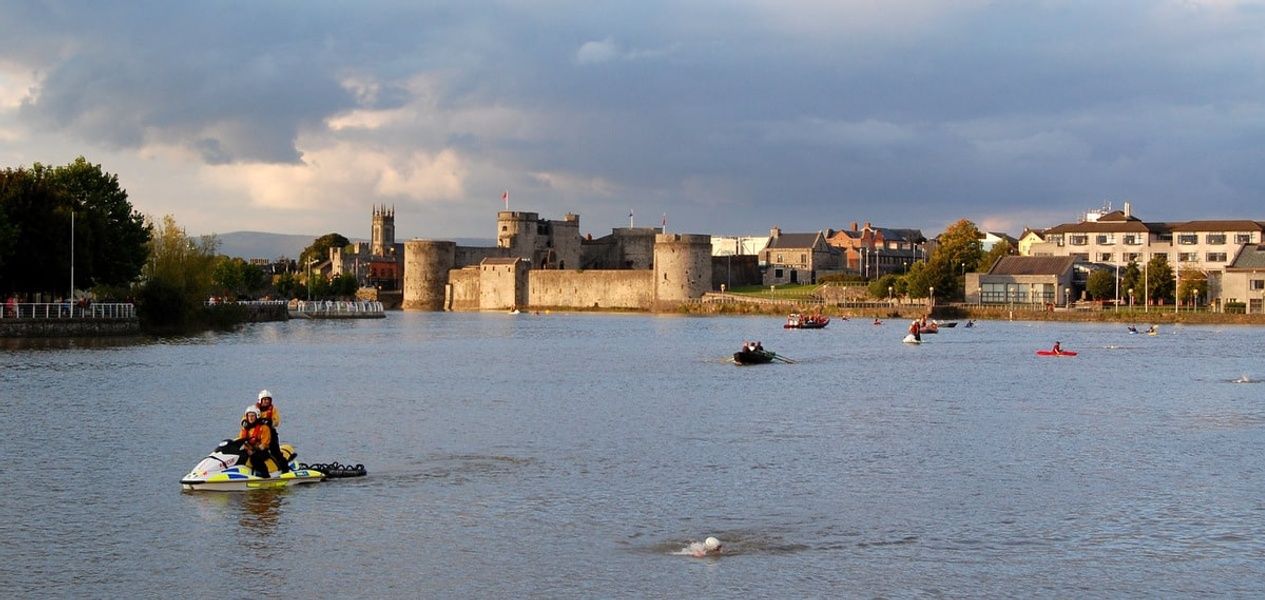 With 239 miles of gorgeous aquatic views, you may not have time to see the entirety of River Shannon—but kayaking through the River Shannon Estuary is a fantastic place to start. Start this Ireland must-do at Loch Luimnigh, where playful dolphins swim alongside your kayaks. If you travel to Ireland in the summer months, you might even see a whale surface nearby.
#9: Collect handmade souvenirs at the Ballycasey Craft Centre
The Ballycasey Craft Centre is tucked away in a 1700s-era homestead, complete with the quaint stone walls, tile roofs, and hanging flowers. Boasting everything from handmade pottery and candles to sweaters, jewelry, and cakes, the local artisans at Ballycasey make gifts that you can't find anywhere else, even in other incredible Irish cities like Dublin or Cork. Make sure to visit on a weekday, as many of the shops are closed on the weekends.
#10: Hit up a local party on Inisheer Island
If you really want to see Ireland like a local, catching a ferry to Inisheer Island is a necessity. Part of the world-famous Aran Islands, Inisheer isn't just home to fishing villages—it's also a prime spot for popping local parties. To drink some pints with the locals while getting down to traditional Irish music, just contact a local who knows the area and can recommend the most unforgettable local scenes.
#11: Spend the night in a bubble dome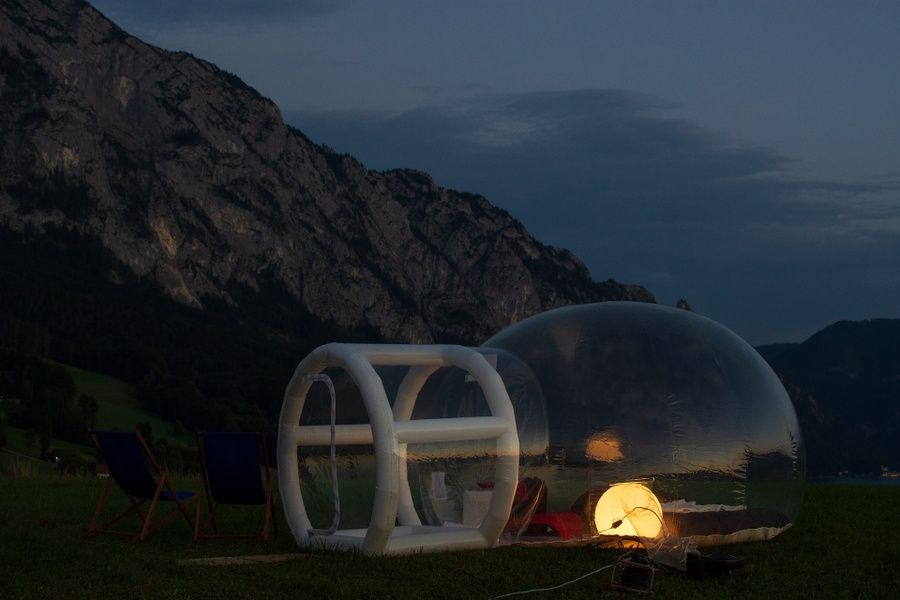 Just what is a bubble dome, you ask? Only the world's best way to camp. Located in the Finn Lough forests (just 15 minutes from Shannon), bubble domes are transparent yet solid spheres that are furnished with comfy beds, couches, and showers—AKA all the comforts of home, with a chance to watch the stars and sunrise, minus the bugs. Since bubble domes go fast, have a local travel expert call ahead to the Finn Lough Resort to make your reservations.
#12: Get a hole-in-one at the Shannon Golf Club
With over 6,000 yards of golf courses, the Shannon Golf Club illustrates Ireland's love of this historic game. Even if you're not keen to putt around all day, the clubhouse restaurant serves hearty Irish fare with panoramic views overlooking the nearby lake and marshes. Tee-time reservations go quickly and can only be made up to 14 days in advance, so make sure to ask a local expert to keep an eye on potential openings.
Pro tip: If golf is your game of choice, Ireland is the place to play. There are plenty of spectacular places to tee off, from all the way in Northern Ireland to southern Cork—the key is to make reservations at least two weeks in advance since many locals love to play too.
#13: Have a dram at the world-famous Durty Nelly's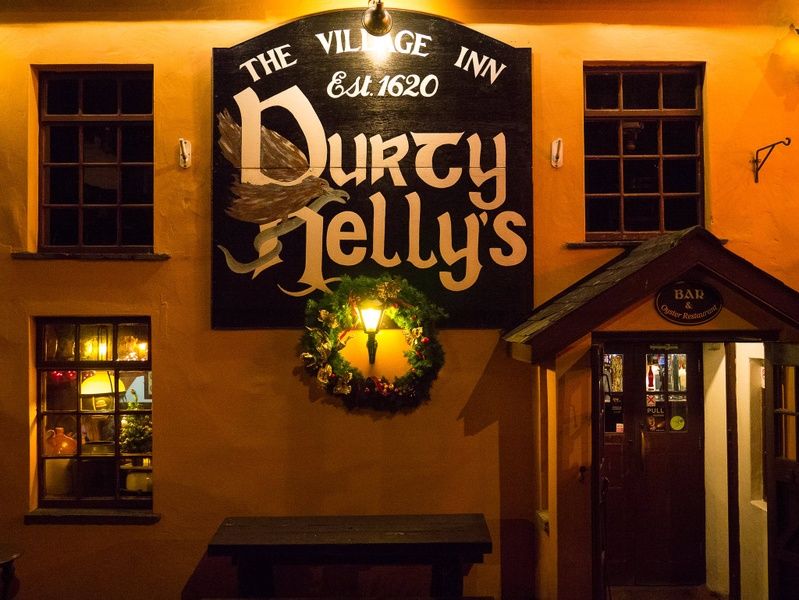 Durty Nelly's is one of the most popular pubs in Ireland, and for good reason—with 400 years of history behind it, Durty Nelly's knows how to serve up pints, cocktails, and traditional Irish food like nobody's business. Within walking distance of Bunratty Castle, Durty Nelly's also happens to be close to some of Ireland's best places to stay, like the Beachpark Country House and Treacys Oakwood Hotel—just in case you have a few too many.
#14: Catch a local band at McIntyre's Pub
With its iconic yellow-and-red facade, McIntyre's Pub is easy to find and hard to leave. Local bands play wild tunes every Friday and Saturday night, so you're free to kick up your heels and dance, or put your feet up and have a Guinness. Since McIntyre's Pub is right next to Shannon Harbour, local food gurus say the restaurant's fresh and fried seafood is second to none.
Pro tip: If you love Irish music (and Irish ales), then think about visiting Galway. About an hour north of Shannon, one of our favorite things to do in Galway is catch a local band.
#15: Learn an Irish dance at the Doolin Folk Festival
Since Shannon is in County Clare, you've got the perfect excuse to go to County Clare's party of the year—the Doolin Folk Festival. Hosted every June in the nearby village of Teergonean, the Doolin Folk Festival is a must-see for its small-town vibes, Irish dancers, and local music. Learn a few Irish dance steps from Shannon locals before joining the crowds for a night to remember.
#16: Wander the strange, moonlike cliffs of Burren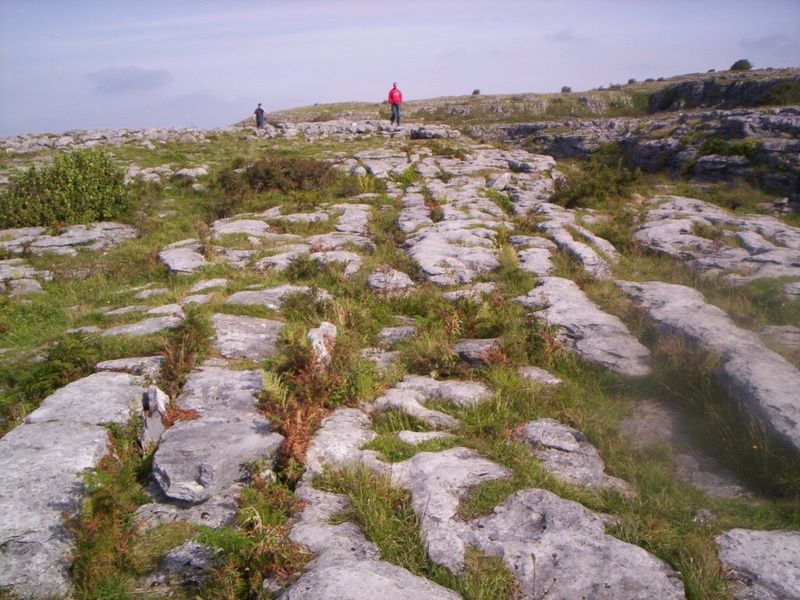 The otherworldly landscape of the Burren Geopark is adjacent to the Cliffs of Moher, yet it flies under most tourists' radars. A UNESCO World Heritage Site, Burren's cliffs have been compared to the moon's craters, with limestone outcroppings, massive boulders, and strange dunes. The Burren Geopark is also part of the Atlantic Way, a coastal road that tops many Ireland bucket lists.
Pro tip: If jaw-dropping natural wonders are your thing, you've got to visit the Giant's Causeway (just outside of Belfast), the volcanic Ring of Gullion in Newry, and the sacred western mountain of Croagh Patrick in County Mayo.
#17: Taste the finest whiskey in County Clare
Okay, that claim might be up for contention. But the whiskey distilled at County Clare's Knappogue Castle will become one of your favorite drinks as soon as the single malt Irish whiskey hits your tastebuds. With the whiskey actually made on the 15th-century castle grounds, Knappogue Castle stands out as a must-go in Ireland for its medieval scenery, authentic whiskey, and classic Irish hospitality.
Pro tip: Few people know that you can actually stay the night in Knappogue Castle. Connect with a local travel expert to learn the secrets to staying in the castle's medieval tower house.
For more Shannon secrets and access to Ireland's hidden gems, have an Irish local plan your trip. They'll help you create an Ireland itinerary that matches your interests, budget, and travel style perfectly. You'll see Ireland the way it's meant to be seen—like a local. Have questions? Just send us a message.