Choose your own adventure with 2 weeks of popular spots, day trips, and off-the-beaten-path excursions. Hit the highlights, dig deep into the culture, and put your own spin on the Japanese trip of a lifetime! Any questions? Just ask!
Want to explore Japan differently? Have a local plan your trip.
The Essential Destinations
Tokyo: 3 days in Japan's concrete jungle
One does not simply visit Japan and not explore Tokyo. Made up of 23 wards, Tokyo offers a totally immersive Japanese experience for visitors looking to level up past typical tourists.
Let's start with the essentials, shall we? Get your toes wet in the metaphorical Japanese water!
Tokyo Tower
Arguably the most iconic spot in southern Tokyo, the 1,000-foot Tokyo Tower crowns the skyline, lighting up orange in the winter and cool blue in the summer.

If you buy a

Tokyo Tower day pass

, you're welcome to go to the top as many times as you'd like! Totally ideal for getting daytime and sunset views of Tokyo's urban sprawl–the crowning part of your

Tokyo itinerary

.

Pro tip: Send a postcard from the Tower's Skydeck postbox, where you might meet the Tower's two

mascot brothers

(which kind of like highlighters to us.)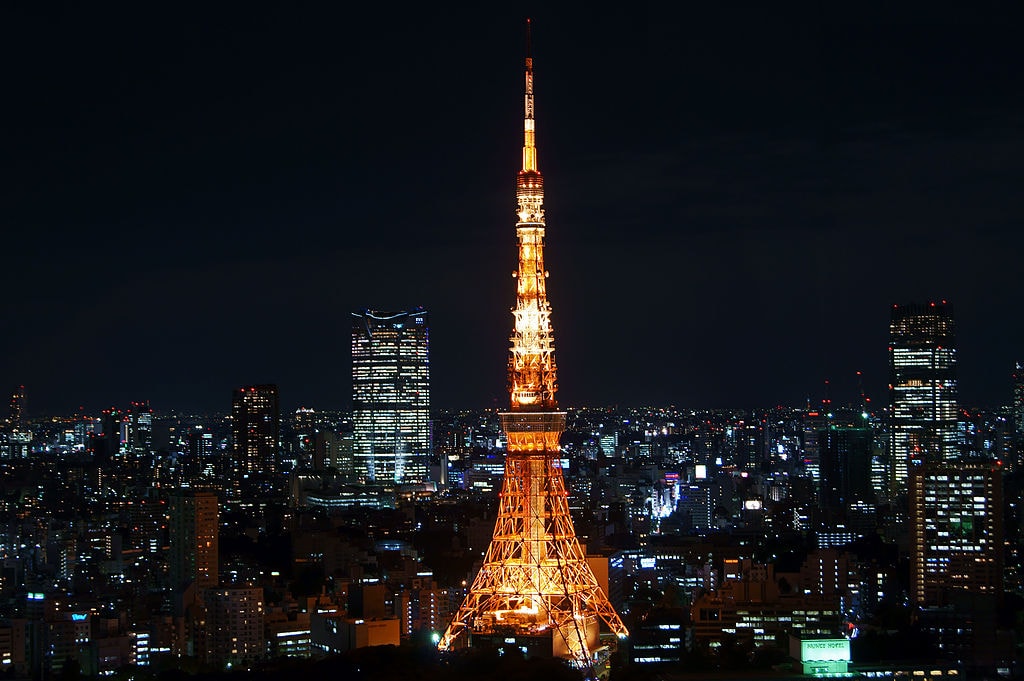 Hibiya Park
Nestled in a small business district, artfully-landscaped

Hibiya Park

reminds you that

Tokyo

isn't all about concrete and billboards.

Entrance to the park is totally free, so you can wander among flower gardens, lush forests, and elegant bridges to your heart's content.

Pro tip: Ask a local

Hero

about Hibiya's special seasonal celebrations, like the stunning fall colors and

Tokyo's Oktoberfest

, or the November flower displays and

Christmas markets

.
Imperial Palace
Just a short walk from

Tokyo Station

and Hibiya Park, the

Imperial Palace

is fairly young in Japan time (a little over 100 years old) and houses the Imperial Family–

Tokyo

is Japan's capital, after all!

Visiting the Imperial Palace is like taking a time machine back to ancient Japan–the entire palace, complete with moats, bridges, and towers definitely look like lodging for royalty.

Pro tip: Visitors can only enter the inner courtyards on December 23rd (

Emperor's birthday

) and January 2nd (

Royal New Year's greeting

).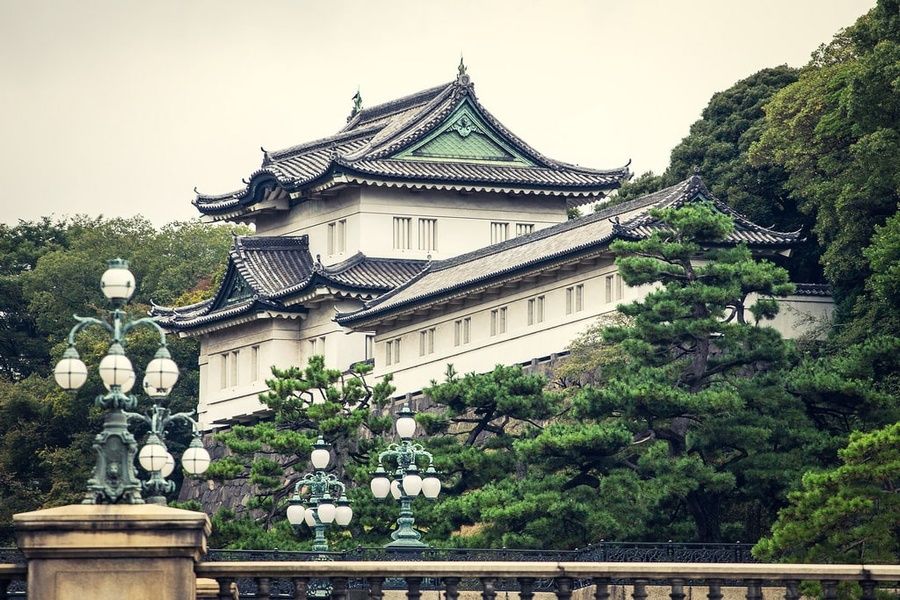 Harajuku and Shinjuku
Forget what you know about shopping–Tokyo's

Harajuku

and

Shinjuku

districts are

Japan's must-see spots

that take consumer culture and worldwide trends to a whole new level.

Only a

subway stop

away from each other, these districts are packed with only the newest fads, all showcased on brilliant, stories-high billboards. Think Times Square on steroids.

Pro tip: Very basically, Harajuku is about fashion; Shinjuku is about entertainment. Both have the cutest little cafes and the biggest nightclubs in

Tokyo

–which one will be your favorite?
Kyoto: 2 days in the world's geisha capital
Although Kyoto is only about 3 hours southwest of Tokyo, Kyoto's vibe is substantially more relaxed than Tokyo's 24/7 hustle. With over 1,600 temples and gardens, Kyoto is the perfect city to see urban life right at home with nature. Here are the can't-miss spots in Kyoto, Tokyo's classy sister-city:
Gion district
If you see nothing else in Kyoto (which would be crazy), the

Gion district

should be your priority #1. Overlooking the Kamo river, the district's lantern-lit pathways and teahouses are

Japan's geisha capital

.

The Gion district is at its most stunning around sunset when

geisha apprentices

(maiko) dress in their full, intricate ensembles for their nightly rounds to local teahouses.

Pro tip: Don't be fooled by

studio geisha

, costumed women who stroll casually around Gion and stop for pictures. Actual geisha don't stop for pictures–you can take pictures as they pass, but don't stop them on their way to appointments.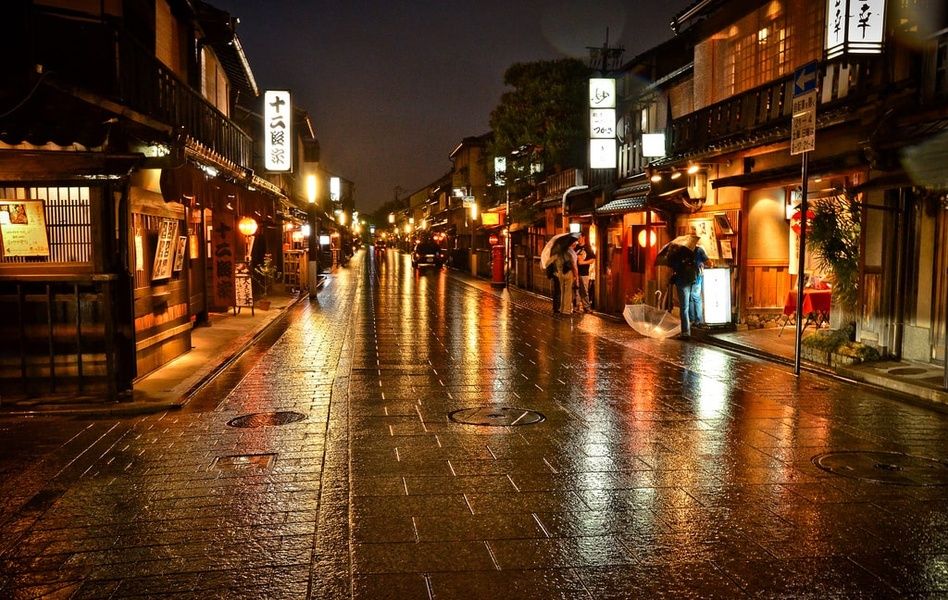 Iwatayama Monkey Park
One of Kyoto's hidden gems, the

Iwatayama Monkey Park

is home to over 100 Japanese snow monkeys, including several fluffy little babies.

The park sits atop a mountain–bring a water bottle and a handkerchief (actually very

trendy in Japan

) because you're gonna break a sweat here. The 30-minute, slightly intense hike is so worth it when you get to hand-feed monkeys.

Pro tip: For the love of monkeys, don't miss the feeding times–you'll get to see the teeny tiny newborn monkeys up close! Prioritize Japan's fluffy critters in your

personalized itinerary

.
Kinkaku-ji ("The Golden Pavilion")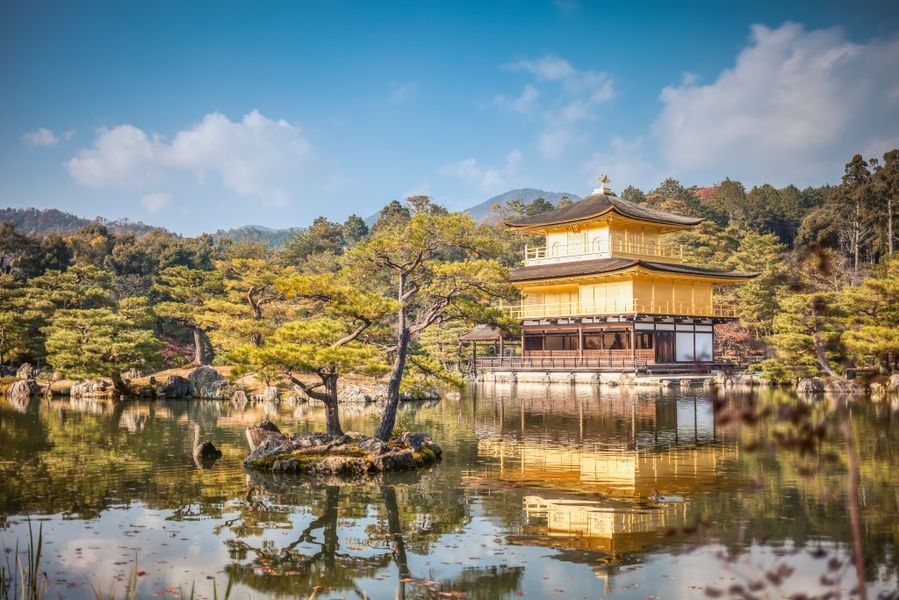 Nishiki Market
Nishiki Market

is a six-block slice of culinary heaven–the perfect taste of Japanese culture, with food to get you out of your comfort zone. (Think crawly, wriggly, and scrumptious.)

Each market stall offers totally fresh produce, meats, and seafood, most of which are locally produced. Sample your way through this ultimate farmer's market.

Pro tip: Spend some time getting to know

Nishiki Market

, buying food to cook at your hostel or grabbing some seafood ramen from a small

market restaurant

–the market isn't fast food by any means.
Osaka: 2 days in "Japan's Kitchen"
Japan's third largest city, glittering Osaka is where Michelin-starred restaurants stand next to family-owned food shacks and street vendors, each with their own twist on Osaka's culinary creations. Osaka isn't only about food–the city is also home to iconic sights that only increase your wanderlust. Here's what you absolutely must do in Osaka:
The Dotonbori
Bring on the romance (and good eats) as you take a boat ride through

Osaka's Dotonbori district

, which glitters under massive billboards and giant (but fake) octopuses and crabs.

The

Dotonbori Canal

is 200 years older than the USA, with restaurants that have been around since the canal opened in 1615. These family-owned food stalls have been setting

Japan's food trends

before the Mayflower set sail.

Pro tip: Venture around the Dotonbori in the nighttime, when chefs really rev up their deep fryers and true foodies come out to play. Chart out your dinner plans with a

personalized map

of incredible street food shacks.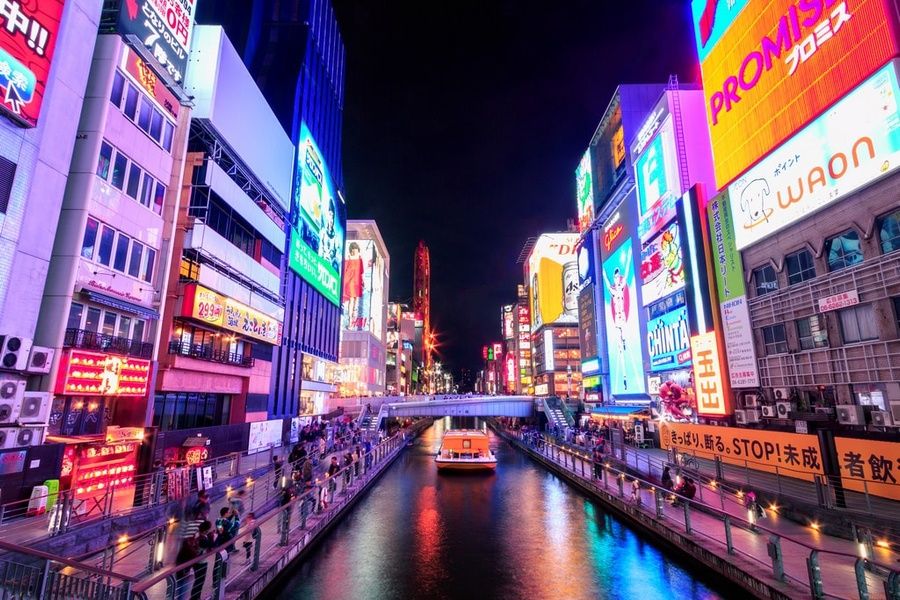 Ghar Curry
It's hard to single out just one Osakan restaurant, but

Ghar Curry

is a can't-miss stop in Osaka. Ghar Curry puts a spicy

Japanese twist

on this traditionally Indian cuisine. (Just thinking about it makes our own stomachs grumble.)

Pro tip: As huge fans of

traveling Japan on a budget

, we're also in love with Ghar Curry's low prices. (Only around 800 yen, or $7 USD, per plate.)
Osaka Castle
Decked out in gold leaf and white-green gables, the five-story splendor of

Osaka Castle

makes it a must-see on your

Japanese itinerary

.

Visitors can opt for a guided tour inside the castle, but if it's a sunny day, our

Heroes

highly recommend having a picnic on the castle grounds (especially since wandering the parks are totally free).

Pro tip: For the most awesome off-the-beaten-path tour, take a

boat tour

around the castle moats–we love the traditional wasen boat style.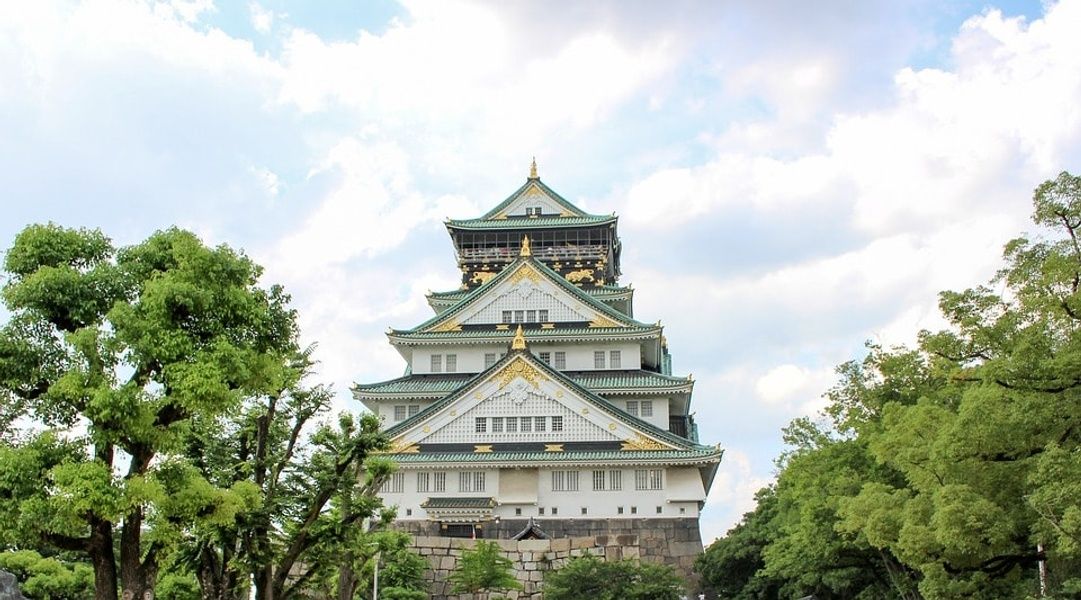 Cup Noodles Museum
Japan is home to some off-the-wall creative museums, and the

Cup Noodles Museum

in Osaka is no exception! Essentially a shrine to instant ramen, the Cup Noodles Museum is perfect for a rainy day.

Pro tip: Not only can you make your own Cup Noodles ramen pack, but you can also wander the

Instant Noodles Tunnel

and

make chicken ramen

by hand. What more could you wish for on your Japanese adventure?
Ideal day trips
One of the coolest parts about visiting Japan is the incredible public transport–especially the shinkansen (bullet train) that goes up to 200 mph. The shinkansen can get you pretty much anywhere in a reasonable amount of time, so Japan's best adventures are at your fingertips!
By making Tokyo, Kyoto, or Osaka your home base, these are the day trips that will make your personalized trip truly unforgettable:
Mount Osorezan's "Mouth of Hell"

Nara's tame deer

Iwayama's underwater caves

Toyama's firefly squid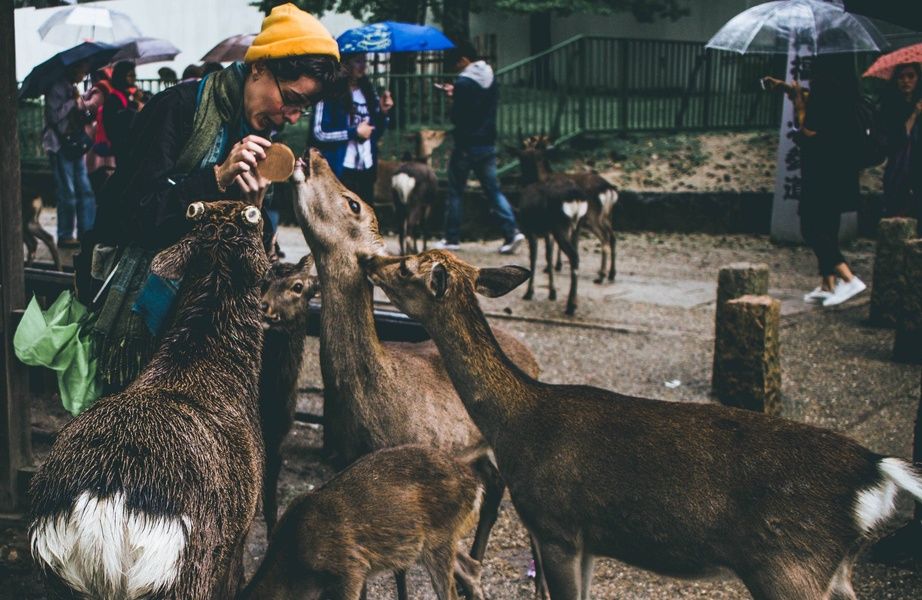 Off-the-beaten-path expeditions
Kagoshima
A seaside city with unbeatable mountain views, Kagoshima is perfectly situated right next to the Nagisa Lava Trail and its active volcano Sakurajima.

Kagoshima is small and non-touristy–the ideal

must-go in Japan

for travelers looking to dive into authentic Japanese culture.
Mount Koya
A world-famous pilgrimage site, sacred Mount Koya is home to ancient temples deep in the ancient forest–perfect for an

eerie overnight

.

Japan's dramatic seasons

give Mount Koya a brand-new look every few months, especially when the shrines are surrounded by lush summer greenery or coated in deep layers of snow.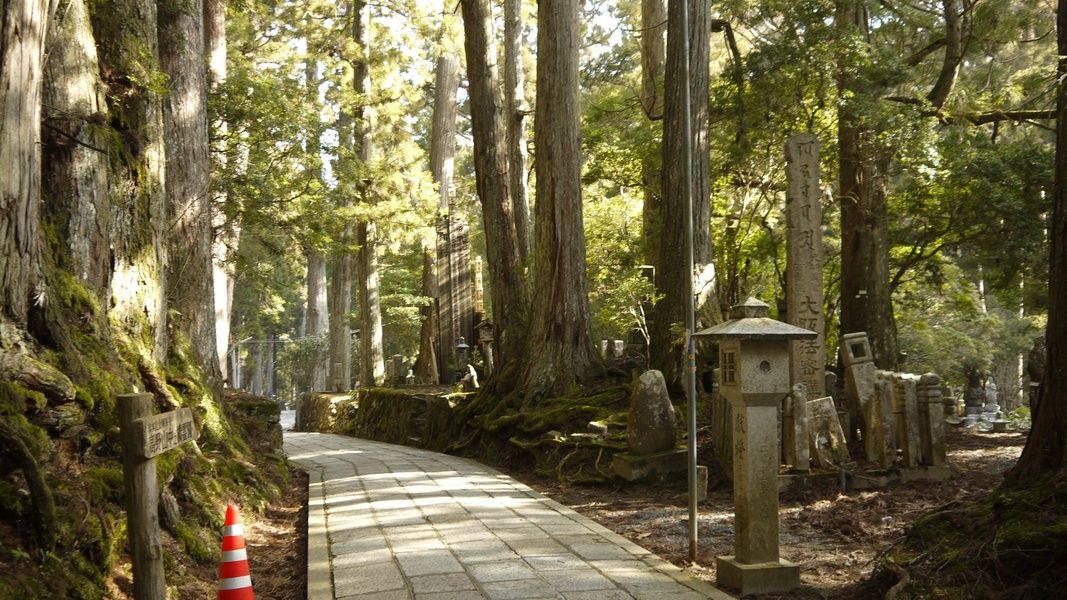 Tashirojima / Cat Island
On Tashirojima,

Japan's "Cat Island

," nearly 100 cats roam free and are loved beyond belief by the local population–in fact, the cat population is equal to the human population, with an approximate 1:1 ratio!

Cat Island is only one of the hundreds of places to see Japan's cute, cuddly creatures–so many

must-do Japanese adventures

involve fluffy foxes, baby monkeys, and more!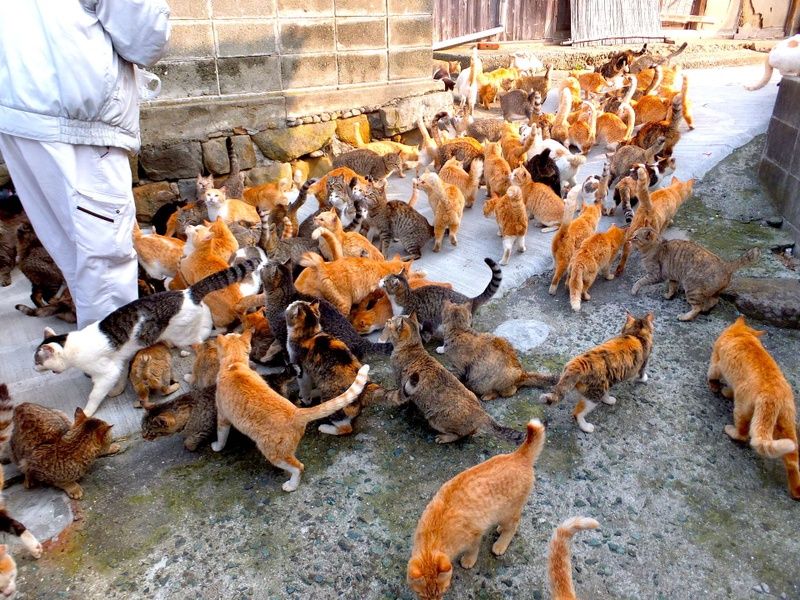 Hakone
A favorite day trip for Tokyo locals, Hakone is packed with some of

Japan's must-see destinations

, like the

Hakone Ropeway

's panoramic view of Mount Fuji and several active volcanoes.

Don't miss off-the-beaten-path spots like the

Hakone Glass Museum

, an absolutely breathtaking Venetian-style mansion entered via an arched glass bridge.
---
As you can tell, opportunities for adventure in Japan are as limitless as your imagination allows! Ready for your 2-week adventure–or want to extend your adventure by a few more days? Chat with a Hero and get insider advice for your personalized itinerary. Check the essentials off your list: