Travelers from almost every country need a visa (technically called a Tourist Card) to travel to Cuba. While you can get a Cuba visa on arrival in Havana, most airlines won't let you board unless you already have your visa in hand. Keep reading to learn top tips for getting a Cuba visa quickly and easily. Once you give the article a read feel free to message us any questions you still have about the visa process.
Want to make the most out of your trip? Tap into our network of local travel planners—Heroes—who build unique, locally-curated trip plans, designed just for you. Get started.

Remember: A Cuban Tourist Card/Visa is a Cuban government requirement, and has nothing to do with the 11 Permitted Categories of Travel required by the US government. To learn about how to travel to Cuba legally under the Support for the Cuban People category, check out this article on traveling to Cuba in 2022.
Easiest Ways to Get a Cuba Visa
Getting a visa/Tourist Card for Cuba before you depart is simple and will give you peace of mind when you arrive in Cuba (and help you arrive at all). There's no advantage to waiting to get your Cuba visa on arrival, so go ahead and get it in advance in one of these ways:
Online in advance
From your airline
From the Cuban embassy or consulate
The most efficient way for most Americans to purchase a Cuba visa/Tourist Card is online, ahead of time, through sites like Cuba Visa Services. You can also purchase your Tourist Card from your airline, but pricing and purchase location vary. Plus, buying your Tourist Card online in advance means not waiting until the last minute to secure your necessary documentation.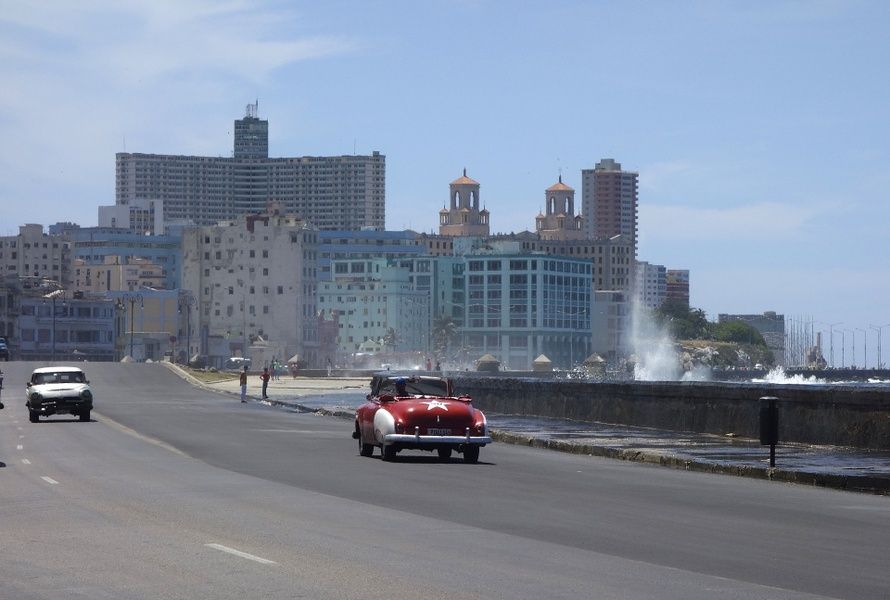 If you're going on a guided tour, then you should get details from your tour operator on how to get a visa, it may be included in your tour price. If they don't provide details, ask for them. Remember: due to the June 2019 policy change, you can only go on a guided tour to Cuba if you booked before the restrictions went into effect on 6/5/2019.
You can always go to the embassy or consulate to get your Cuba Tourist Card, but this is generally a hassle and often requires you to go in person. Our travel planners can answer your questions about where to get a Cuba visa as you plan your trip.
Cuba Visa on Arrival
If you do get to Cuba without a Tourist Card, or with a Tourist Card that hasn't been properly filled out and needs to be replaced, you should be able to purchase one at the airport in Havana for around 25CUC. But you'll have to be patient and work on Cuban time. You might arrive to find that there's no one there to help you get your Tourist Card, that there's a long line, or some other issue. You'll be stuck in the airport until that's handled. Get your Cuba visa in advance and things will go much more smoothly.
--
Still have questions about getting a Cuba visa on arrival? Our local Cuban travel experts are here to help. Message us to get started! And before your trip, make sure to check out: