If you want to make the most of your Japanese adventure on the cheap, check out these tips from Katie, an American expat in Japan. These top 10 budgeting tips are down-to-earth, practical, and totally realistic for anyone planning their trip.
Want to explore Japan differently? Have a local plan your trip.
#1: Know your Japanese holidays to avoid spikes in airfare and hotel rates.
People come from all over the world to experience Japan's national holidays; airlines and hotels take advantage of that. Here are some holidays to know about.
During

Golden Week

,

Obon

, and New Year, travel and accommodations can double or even triple in price. Known as

Japan's peak travel times

, you'll also encounter a lot of crowds during these holidays, especially in major cities.

Japan also boasts stunning seasonal changes, so sights like cherry blossoms or fall foliage are a major tourist draw—if these are at the top of your

Japan itinerary

, be prepared to add a little more room to your budget.

The

best time to travel to Japan

is essentially up to you! It's totally possible to craft your

ideal Japanese trip

whenever you choose to go.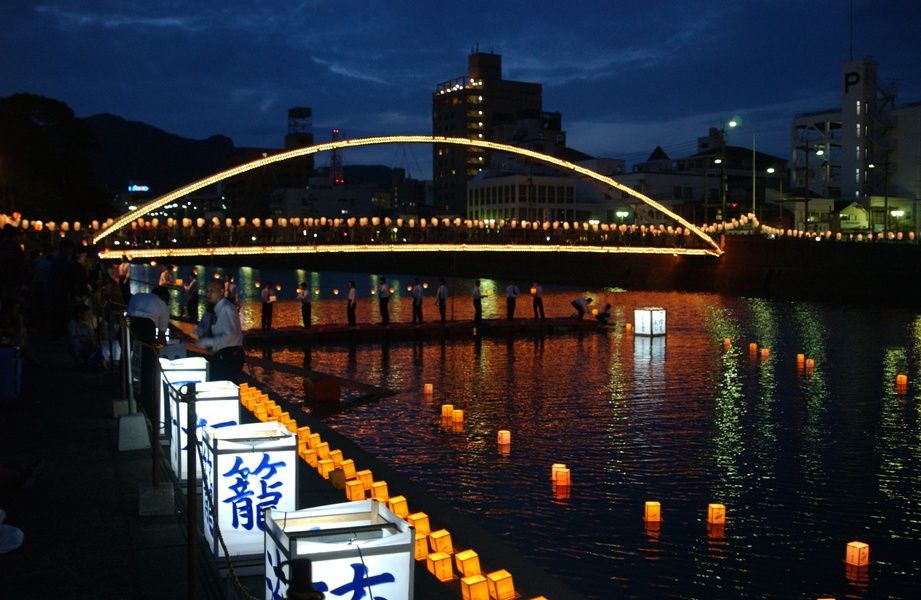 #2: It's easy to find authentic food on the cheap.
You don't have to break the bank to find authentic Japanese eats.
Japanese food chains

and convenience stores (conbini) like 7/11,

Family Mart

,

MOS Burger

, and

Lotteria

hold fast food to a much higher standard than is found in the States.

Seriously, you can load up on

bento boxes

, snacks, and breakfast foods for under $10!

Chains like Family Mart actually sell passes to popular sites (like

Osaka Castle

or

Kinkaku-ji

) at highly discounted rates. Get some

local tips

on which chains have the most oishi (yummy) food and sight-seeing deals.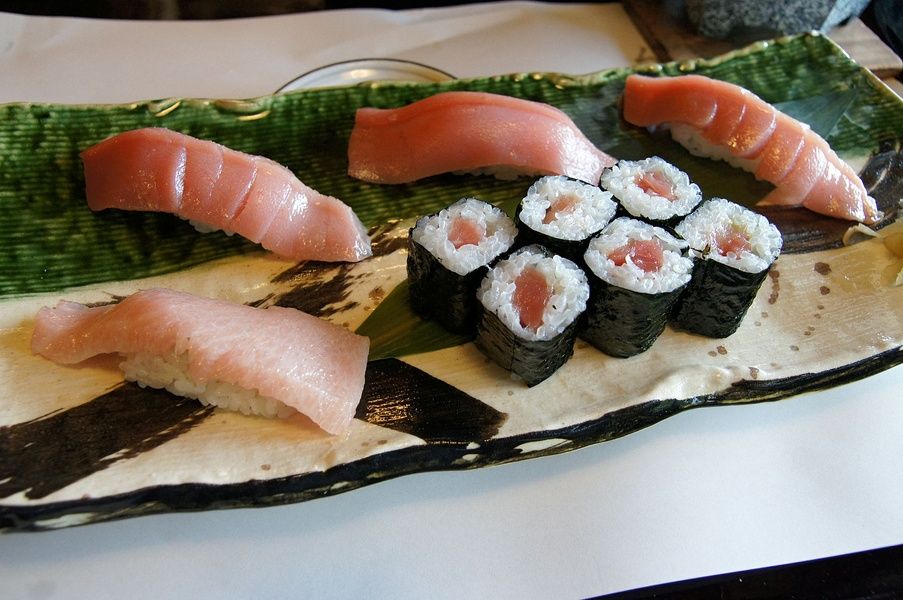 #3: There are great deals on transportation if you know where to look.
You can cut your travel costs in half by traveling how locals do.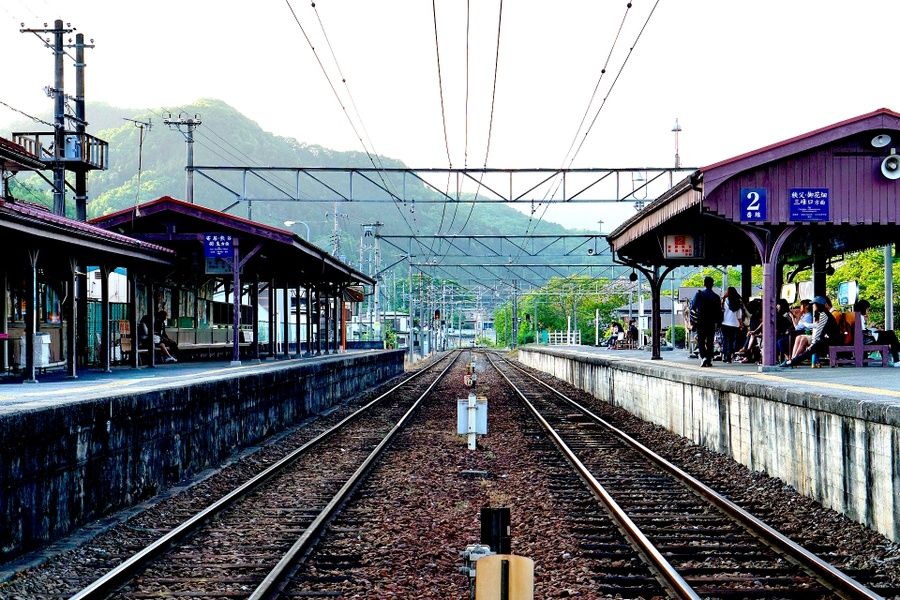 #4: Save your yen by staying at temples, Airbnbs, or hostels.
Save money and get a more genuine Japanese experience by looking for accommodations off-the-beaten-path!
Foreign visitors can actually

sleep over in Buddhist temples

! Whether in

downtown Kyoto

or atop a mountain, these inexpensive lodgings (shukubo) give a fascinating glimpse of daily Buddhist life.

Whether you go for a traditional home with tatami floors or a modern studio in central

Tokyo

, Airbnb rates in Japan are significantly lower than most hotels, usually by about $200-300 USD!

Hostels in Japan

run from $15-100 USD a night, depending on what perks you want (private room/bathroom, linens, A/C). Breakfast is usually included, so that's one less meal to pay for (and it's almost always delish).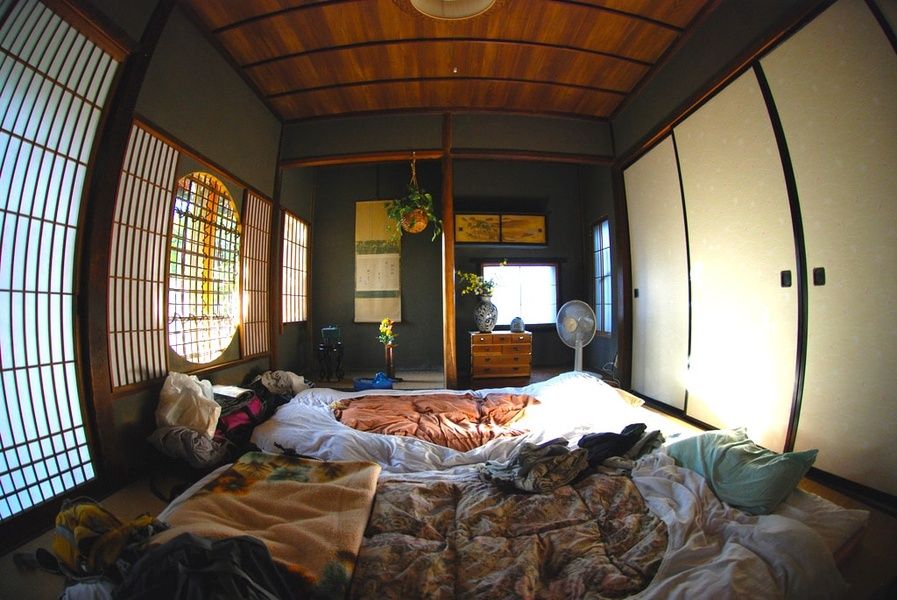 #5: Rent bikes and taxis.
Especially if you're crunched for time in a big city, little-known travel secrets like hourly / daily taxi rentals or bike rentals save you on time and money.
Very few visitors to Japan consider

renting a taxi

—it sounds way too expensive at first but is actually much cheaper and time-efficient than you'd think, especially if you're in a group of 2 or more.

Feel very posh (and money-savvy) when you book a taxi rental from your hotel or nearby train station. Taxi rentals vary in price according to the city, so this money-saving tip works mainly in

Kyoto

and

Osaka

, as well as smaller cities like

Shizuoka

.

Bike rentals are either included in city tours or rented by the hour, usually costing only about $10 USD a day.

Japan's bike culture

is alive and well—locals use bikes every day to get to work, school, and malls, so bike rentals are ideal for

seeing Japan like a local

.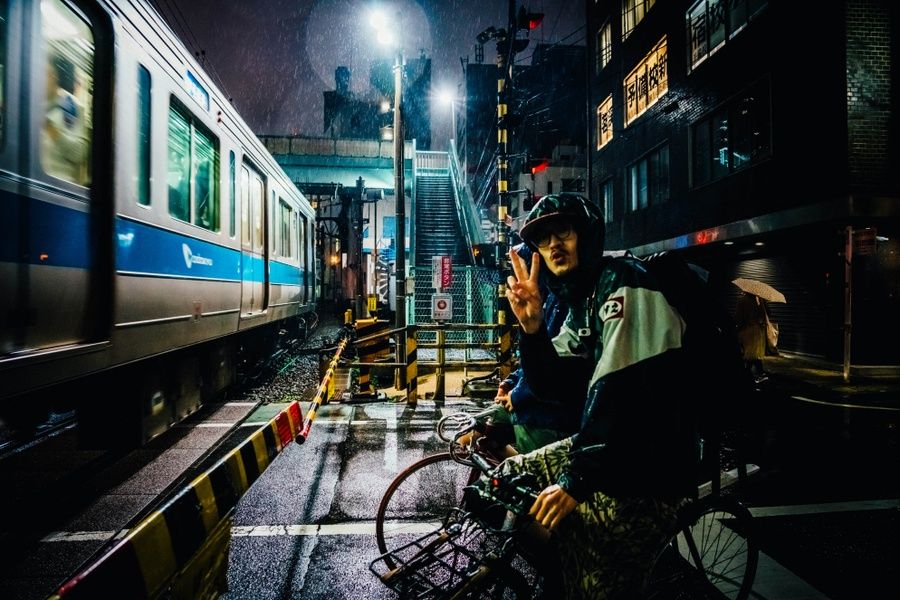 #6: Look into free things to do—there are definitely more than you might think!
We're strong supporters of the saying, "if it's free, it's for me!" Many of Japan's must-dos are completely free (or ask for small donations) and feature tons of awesome activities to add to your Japanese itinerary.
Temples and shrines are almost always free to enter or only ask for small donations. Especially in

Kyoto

, the Japanese city with the most temples, you can't miss these free-to-see ancient wonders.

Our

local trip planners

can help you experience

unmissable activities

like Osaka Castle, Tokyo's Meiji Shrine, or Kyoto's geisha district, all for free—you just need to know when to go.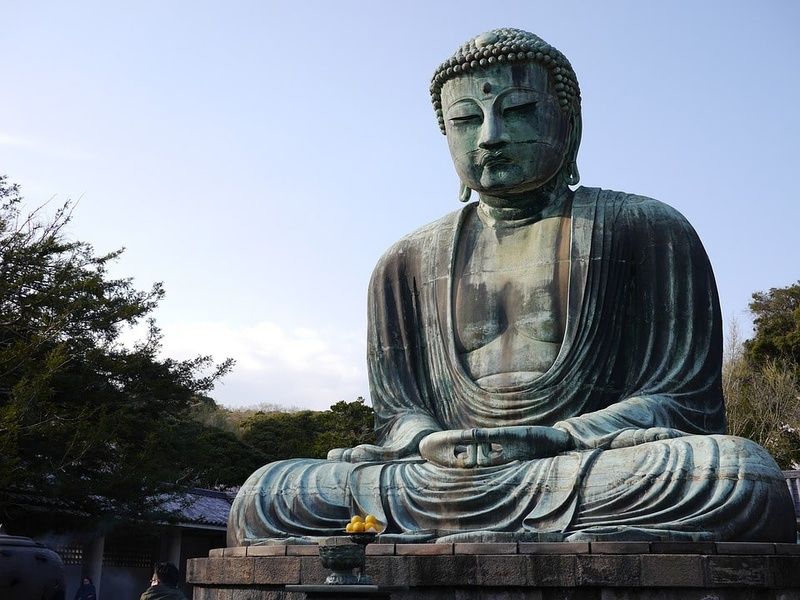 #7: Treasure hunt for funky souvenirs at the 100-yen stores.
You don't need to shell out the big bucks to get the coolest gifts—Japan's 100-yen (hyaku yen) stores spill over with funky Japanese mementos for around $1 USD a piece!
These gems can be found on just about every city block. At stores like

Daiso

and

Lawson Store 100

, look for cartoon dessert spoons, porcelain teacups, and notebooks with bizarre English sayings.

Save your pocket yen—the coins that you get back from the bus and subway come in handy at

100-yen stores

, especially since many don't accept credit cards.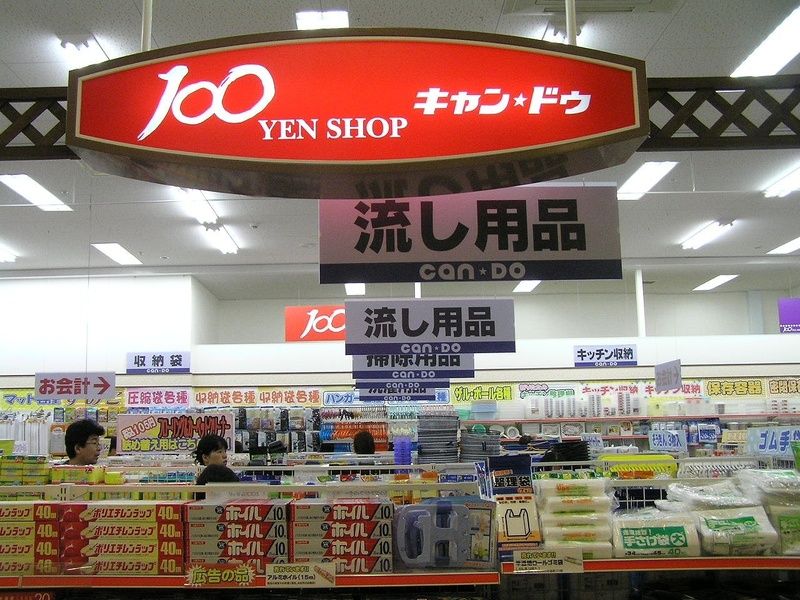 #8: Choose a Wifi/internet plan ahead of your trip.
Wifi can be very hit-or-miss in Japan, so come prepared with a game plan for internet access. Stay connected without paying over-the-top access fees or racking up roaming charges.
Hotels, hostels, Airbnbs, and

ryokan

(Japanese inns) typically have free Wifi but may limit your access to an hour or so.

Major coffee chains (like

Starbucks Japan

) offer free Wifi, but the access struggle can be real. You're required to create a Wifi account before accessing Starbucks Japan's Wifi, so be sure to

register before you go

.

Check with your phone provider before going to Japan, since major names like

AT&T

and

Verizon

offer international Wifi and data packages—after all, it would be awful to run out of data while trying to Instagram

all the awesome stuff you'll see

.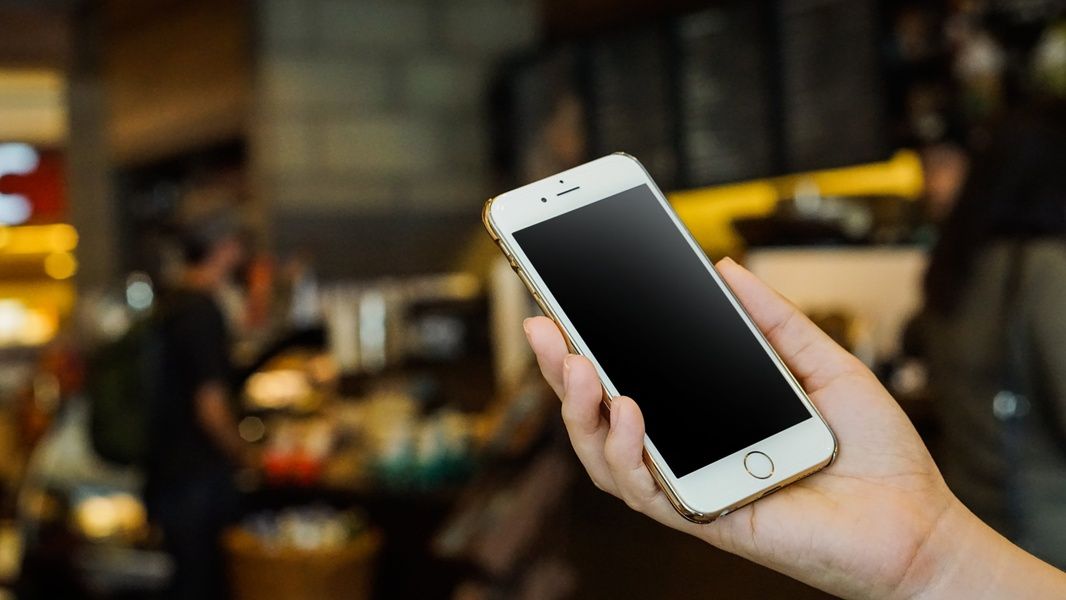 #9: Carry cash to avoid transaction fees.
You can avoid a lot of hassle just by carrying cash. Many stores, restaurants, street food vendors, and even hostels only accept cash and/or charge a transaction fee for cards.
Even though you're charged an exchange rate for

changing dollars to yen

, you generally save more in the long run than by charging your card—especially since most credit and debit cards have 2-3%

international transaction fees

.

Should you find yourself low on cash, don't panic. ATMs are super accessible at convenience stores like

7/11

and almost always have an English option.

Japan is one of the

world's safest countries

, so unless you flash your cash, you're not likely to encounter any trouble by carrying yen.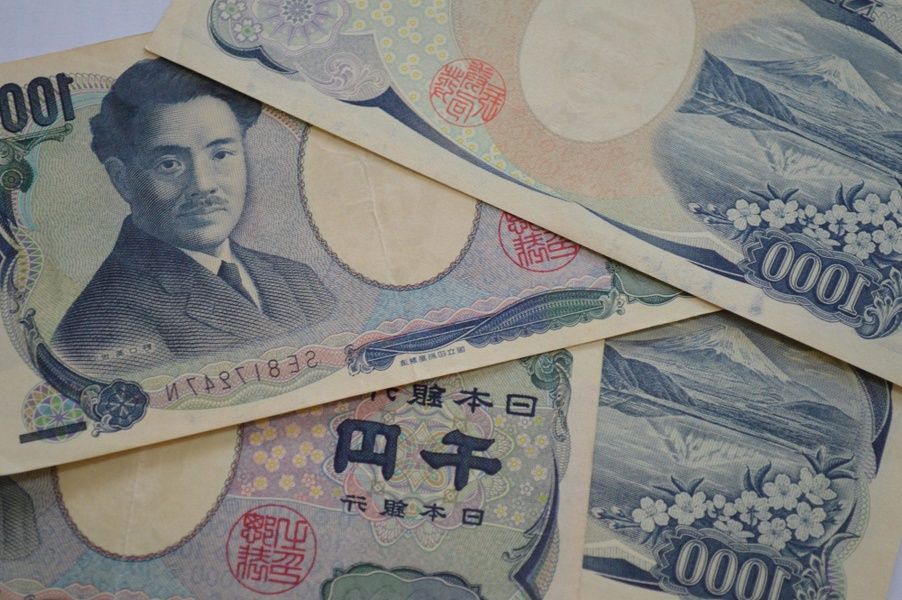 #10: Learn about obscure discounts to visit iconic sites on the cheap.
Japan is packed with some of the world's best sites—since you'll want to add all of them to your personalized itinerary, it pays to read the fine print and ask for discounts on admission, food and drinks, and attractions.
Many of

Japan's biggest attractions

feature discounted rates for students, seniors, and kids under 12.

Look around your hotel's front desk or ask the concierge for flyers from popular sites—you're bound to find pamphlets with tear-out coupons inside.

Ask for

local advice

about favorite hidden gems to get the inside scoop on what discounts apply to you.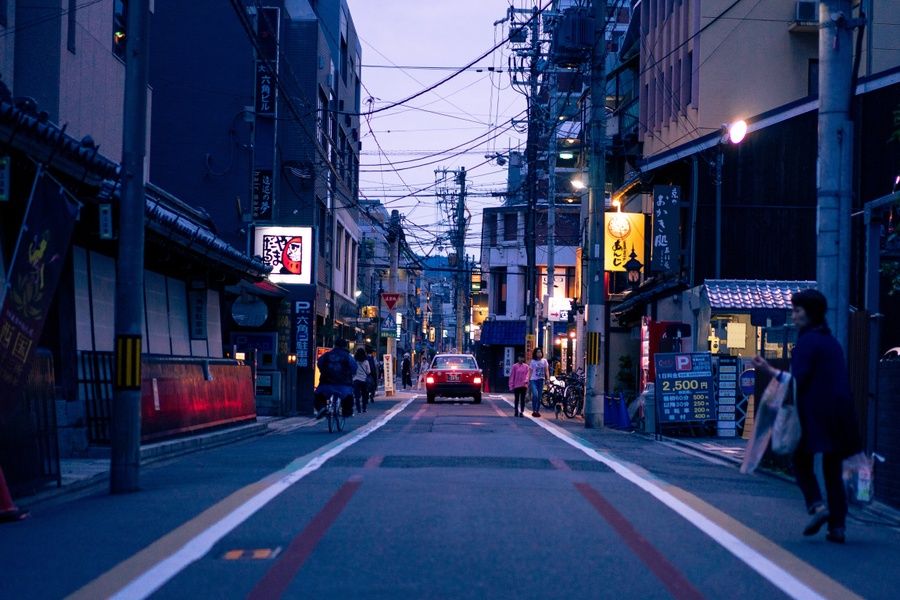 You know that Japanese adventure you've always dreamed of? Now that you're in-the-know with travel budgeting, you're ready to plan a personalized trip that best suits you! Before you exchange your dollars for yen, contact us and take a look at more tips for making the most of your Japanese journey:
---