Let's be clear: despite the new restrictions introduced by President Trump in June 2019, it is still 100% legal for Americans to travel to Cuba. For more information on the recent changes, see this Cuba travel policy update. Otherwise, keep reading to learn all the ways Americans can travel to Cuba! And as you read, keep in mind that ViaHero can easily help you design a legal trip that adheres to all the legal regulations. Find out how.
Want to explore Cuba differently? Have a local plan your trip.
Table of Contents
How can Americans travel to Cuba?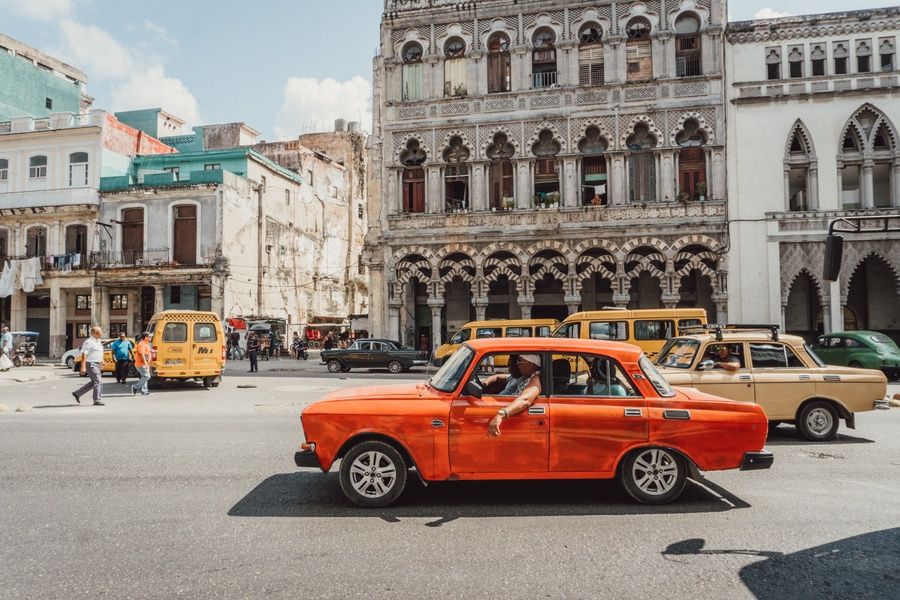 While it is true Americans can't travel to Cuba solely to chill out by the hotel pool (technically speaking), it doesn't mean you can't go to Cuba for your vacation. If you want to go on food tours of Havana, spend afternoons at the beach, and dance the night away, it's all possible. You just have to know how.
Americans can travel to Cuba in numerous ways. All that matters is that your trip fits into one of 11 (formerly 12) categories of legal travel defined by the US government. All eleven categories are listed below. However, most trips qualify under the Support for the Cuban People category. Categories are self-declared and regulated on the honor system; travelers only need an itinerary that shows a full-time schedule of qualifying activities (a ViaHero trip planner can help with that).
The 12 Travel Categories of Legal Travel for Americans:
Family visits

Official business for the US government, foreign governments, and certain intergovernmental organizations

Journalism

Professional Research

Religious activities

Public

Support for the Cuban people

Educational activities and people-to-people travel

Humanitarian projects

Activities of private foundations or research or educational institutes

Exportation, importation, or transmission of information or informational materials

Certain export transactions
As you can see, the People to People category was eliminated in June 2019. This category was mainly used by cruise ships and guided trip packages from the US.
After you've chosen your category, just keep it in mind as you'll need to declare it when booking flights, etc. If you are traveling to Cuba on an independent vacation (not booking a group tour), the only appropriate category is Support for the Cuban People.
What documents do I need?
The only other items you are required to have are your passport and a Cuban Tourist Card (sometimes called a Cuban Visa), which you can purchase before your trip.
The Cuban Tourist Card is a Cuban government requirement and has nothing to do with the US government's 11 Categories of Legal Travel. It's a pink or green card (depending on your last airport before Cuba) that costs between $25–$100 depending on where and how you get it.
If you're traveling to Cuba directly from the US (even if you don't have a US passport), your card is pink. These cards cost more because of Cuba's complicated relationship with the US. If you're traveling to Cuba directly from outside the US (even if you do have a US passport), your card is green. These cards are generally much cheaper.
How can I get a Tourist Card?
Your airline can give you instructions on where to buy your Tourist Card (usually at the airport). To avoid the hassle and make sure you have all of your documents before you leave, though, you can also buy your Tourist Card online in advance. Cuba Visa Services offers the best rates for pink Tourist Cards; if you need a green Tourist Card, you can get it through Easy Tourist Card.
Can Americans travel to Cuba independently?
Americans often travel to Cuba independently these days. As mentioned above, most travelers visit under the Support for the Cuban People category, a broad travel category that asks travelers to be mindful of where they are spending their time and money. Under Support for the Cuban People, Travelers must maintain a full-time schedule of activities that qualify as "supporting the Cuban people". Luckily, most activities that qualify are fun ways to get to know Cuban people and their culture.
Activities that fall under the Support for the Cuban People category include:
ViaHero travel experts can put together an itinerary that fulfills the Support for the Cuban People travel category requirements and includes your dream Cuba vacation activities!
Can Americans travel to Cuba with a group tour or on a cruise?
While many companies have been leading group educational tours to Cuba for decades, as of June 5, 2019, the People to People category has been eliminated and this is no longer allowed.
For those who wanted a little taste of Cuba as part of a longer vacation, many cruise lines used to stop in Cuba. However, as part of the June 2019 Cuba travel ban, American cruise ships are no longer allowed to dock in Cuba. That said, you can still stop in Cuba via airplane for a quick shore excursion; a ViaHero travel expert can create it custom just for you.
--
Have more questions about travel to Cuba? Here is a list of our local Cuban travel experts who can help you or you can contact us with any questions you have. And before your trip, make sure to check out: