Cuba starter pack
See Cuba differently. Get everything you need to know before your trip straight into your email.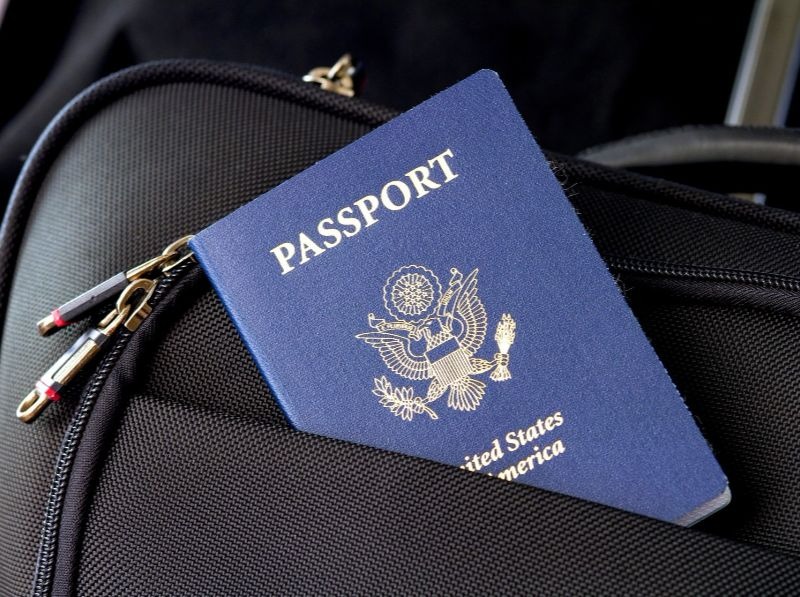 Yes, You Can Travel to Cuba with a US Passport
ViaHero · March 21, 2018
Let's clear something up: it is legal to travel to Cuba with a US passport.
The only question you should have is how to do it. Because you can't just hop a flight to Cuba with no pre-planning whatsoever. You do need some documentation in addition to your passport. But it's simple to get and this article breaks it down piece by piece.
Once you give the article a read feel free to message us any questions you still have about traveling to Cuba with a US passport.
Want to make the most out of your trip? Tap into our network of local travel planners—Heroes—who build unique, locally-curated trip plans, designed just for you. Get started.
Travel to Cuba with a US Passport is Simple
You can fly from your hometown airport to Cuba on a major airline with less than two stops on the journey. You can even go non-stop from New York-JFK, Miami, Fort Lauderdale, and a few other cities. You could also travel via Mexico or Canada, but it's no longer necessary.
The Cuban government allows Americans to visit their country. The restrictions on reasons for travel and where you can spend money are all American rules. So, regardless of American regulations, your US passport is valid in Cuba.
Officials in Cuba and in the US usually don't ask many questions, so take a deep breath and get excited about traveling to Cuba.
A Few Things to Keep in Mind About Your Passport
You will need a full-sized passport to travel to Cuba. The Passport Card is not sufficient.
It's wise to make sure your passport will not expire for at least six months after the date of your trip to Cuba. Cuban officials do not enforce this rule, but some airlines and cruise lines do.
You might get a passport stamp entering or leaving Cuba, or you might not. Don't worry about it unless you specifically want a stamp as a souvenir, in that case, if you don't get one—ask!
Read on to find out about the other legalities you need to keep in mind when you plan a trip to Cuba with a US passport.
Declare a Valid Travel Category
US travelers to Cuba must declare a travel category before departure. There are twelve categories to choose from and Americans can visit Cuba independently with eleven of them. You can find a full outline in our guide All You Must Know About the New Cuba Travel Policy.
The bottom line is: the travel category is self-declared. There's no license to apply for or carry. You agree to the category and are bound by its rules on the honor system.
Our Cuban travel experts can help you choose the best travel category for your trip based on the activities you'd like to do in Cuba.
Get a Tourist Card
The Cuban government requires travelers from most countries to have a tourist card (visa). It's usually easy to obtain through your airline or cruise line before you travel.
For detailed instructions on getting a tourist card, review our guide The Easiest Way to Get a Cuban Visa.
Or read up on specific instructions for how to get a tourist card through specific airlines:
Get Valid Health Insurance
Travelers to Cuba are required to have Cuban health insurance. The easiest way to get it is at the airport in Havana. There will be a booth before Customs where you can purchase a policy for just a few dollars per travel day.

Prepare an Itinerary
An itinerary is the best way for you to make sure you stick to a full-time schedule of approved activities within your travel category. Full-time is described as six hours per day on weekdays. If you're visiting independent museums, talking with local artists in their galleries, or getting to know your casa particular hosts full-time, then you can spend Saturday afternoon at the beach without worrying.
Just like having a schedule at work helps you stay on track, an itinerary for Cuba can help you stay on track in your travel category. Our Cuban travel experts can put together a balanced, fun itinerary for you in just one week!
Don't Spend Money Anywhere on the Restricted List
The Restricted List is one of the most recent rules released regarding travel to Cuba on November 9, 2017. It is maintained by the US State Department and lists organization with connections to the Cuban military. Americans are not allowed to spend money at any business on this list. You cannot stay at any of these hotels, eat at any of these restaurants, or work with any of these travel companies.
Keep Your Receipts and Other Records
The US government is allowed to ask you for receipts and records from your trip to Cuba for up to five years. Keep all of these on file in the unlikely event you're asked for them.
Enjoy Your Trip
That's all you have to do to travel to Cuba with a US passport. Figure out a few formalities in advance and keep your records, but otherwise just enjoy getting to know the Cuban culture.
Still have questions about travel to Cuba with a US passport? Our local Cuban travel planners are here to help. Message us to get started, and before your trip, make sure to check out:
-
Tap into our community of local travel planners—Heroes—who build locally-curated, flexible trip plans, designed just for you.
Learn more.