Bogota isn't just Colombia's capital—it's also quickly becoming Colombia's center of gastronomy, street art, and hipster culture. Keep reading for the top things to do in Bogota: a Colombian city you simply can't miss. Once you're done, feel free to message us directly with any questions!
Want to make the most out of your trip? Tap into our network of local travel planners—Heroes—who build unique, locally-curated trip plans, designed just for you. Get started.
Table of Contents
Java hop the coffee shops
Colombia is without a doubt one of the best places in the world for coffee lovers. While Bogotanos (and most native Colombians) drink quick cups of tinto—a thick, strong cup of coffee sweetened with unprocessed sugar—Bogota is filled with quaint coffee shops in which you can relax, read a book, or write anything your heart desires. Cafe Amor Perfecto has locations all over Colombia, but is headquartered in Bogota. It was one of the first high-quality coffee shops in Colombia, and prides itself on first-rate products, keeping up with technological advances, and supporting local Colombian coffee farms by paying farmers a fair wage and fundraising for non-governmental organizations. Located in Parque 93, Azahar Coffee Company searches the whole country for the best beans, and once you decide how you'd like yours brewed, you can learn about the story of the coffee you're drinking. Bogotano coffee is so delicious, there are even Bogotano roasters who have relocated to the UK to create Bogota Coffee Company, making the city even more well-known all over the world!

Take a tour of the gritty graffiti
Since graffiti in Bogota is completely decriminalized—excluding monuments and landmarks, of course—seeing what all the incredible artists have become one of best things to do in Bogota. The La Candelaria neighborhood is Bogota's street art hub, as shops and building owners everywhere welcome artists to come paint their walls with vivid murals. The Teusaquillo neighborhood, on the other hand, is a bit grittier—and its brooding illustrations of Colombia's tumultuous past will chill you to the bone. Take a drive down Calle 26, the city's main highway, to see some of the city's biggest and best murals. Last but not least, the Santa Fe neighborhood is where you'll see powerful portrayals of political statements and protests of Latin America's issues with sexual violence. Since a picture is worth a thousand words, have one of our Heroes ensure you get the whole story by creating an offline map of the spectacular street art.
Sip on
chocolate con queso
: the local delicacy
If you're not a fan of coffee, the best way to start your day is with a cup of hot chocolate. Although Colombia's version of hot chocolate might seem kooky, it's a unique Colombian experience you have to try. Everyone loves chocolate and cheese, but Bogotanos enjoy consuming the two foods together! Chocolate con queso is a steaming cup of hot cocoa with Colombian white cheese inside that you can scoop out and enjoy with a side of bread. Foodies rejoice, because this eat is muy delicioso!

Hike the holy mountain of Monserrate
Monserrate is not just a pinnacle with breathtaking views—it's also a religious pilgrimage site for the indigenous people of Colombia. The sacred mountain is home to Monserrate Sanctuary—which began as a shrine of Our Lady of Monserrate in the 17th century—where Catholics still gather every Sunday for mass. Whether you're going up the holy mountain to worship or to take a perfect panorama of the city, the venerated locale is truly one of Bogota's highlights. Reward yourself after climbing up by taking a cable car back down to the city. (Medellin doesn't happen to be the only Colombian city with an impressive aerial tramway system)!
Crack open a cold one at a local microbrewery
Bogota Beer Company is making history by dominating the city's beer market. The beer company began brewing in 1997 using only the finest ingredients and European-inspired recipes to present their customers a delectable, fresh, frothy final product. With no additives or preservatives included, the local microbrewery only uses organic barley and hops mixed with Bogota's excellent drinking water. To drink a beer you literally won't able to taste anywhere else, have your Hero include a stop at Bogota Beer Company on your Colombia itinerary.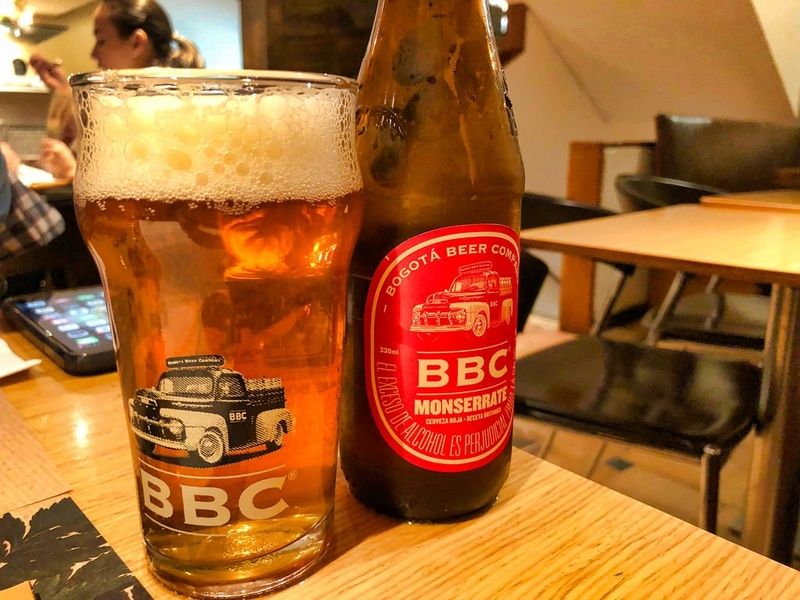 Get your hipster on in Chapinero Alto
Chapinero is the choice neighborhood for young people. Not only does its student population make the vegetarian restaurants, indie coffee shops, and trendy fashion boutiques more affordable than in Parque 93 or Zona T, there're also so many things you can do in the hipster hood that you won't want to leave! Case and point, Chapinero's Theatron is the biggest LGBTQ+-friendly club in all of South America. Given how open-minded Chapinero is, it's no wonder it's considered the locality of positive diversity!
Play an explosive game of
tejo
Once a stop at Bogota Beer Company's got you buzzing, it's the perfect time to keep it play a game of tejo—Colombia's most beloved sport. Bogota is packed with special tejo bars where you can spend the whole night drinking and hurling mental pucks at targets filled with gunpowder, in a style similar to exploding horseshoes—which is essentially what tejo boils down to. As tejo is almost synonymous in Colombia with drinking, friends, and fun, it's an absolute must-do while you're in town. Don't worry about finding the best place to play—your Hero has got everything covered.
Fiesta at a festival in Simon Bolivar Park
Simon Bolivar Park, which is actually larger than New York City's Central Park, is an extensive green space. Simon Bolivar Central Park is also a concert venue, and hosts Rock Al Parque every August—an annual, 3-day, completely free rock festival with over 400,000 attendees from all over the world! Bogota's Central Park is also adjacent to other popular parks like the Salitre Magico Amusement Park and the romantic Los Novios Park, which directly translates to "boyfriends-girlfriends park." No matter what type of traveler you are, you'll definitely find something to do at Simon Bolivar.
Reach the sky in the country's rock-climbing capital
Those in the know are already informed that Suesca is one of Colombia's hidden gems. Only an hour ride from Bogota, the sandstone cliffs of Suesca were the birthplace of rock climbing in Colombia, now one of the country's most popular sports. Climbers of all levels can enjoy the adventure, and Suesca has plenty more options for extreme sports junkies to choose from: mountain biking, whitewater rafting, trekking, and even making yourself into a human catapult! One of our local experts can easily plan you a day trip to Suesca for an action-packed adventure of exhilarating escapades.
Sample fresh and delicious produce at the local markets
Bogota is rapidly becoming a foodie capital—not only due to its luxury restaurants and cafes, but also because of its plethora of fresh food markets. Plaza de Mercado Paloquemao—Bogota's beloved and biggest market—is close to the pueblo of Santa Fe. Far from being a tourist hub, Plaza de Mercado Paloquemao offers an authentic Bogotano experience where one can shop for almost anything: produce, meat, plants, housewares, flowers, and beyond!
Stay golden at the Museo Del Oro
Bogota is home to many museums, but the Museo Del Oro—the Gold Museum—displays the largest collection of golden pre-Columbian artifacts in the world. You can learn about Colombia's fabled history through the museum's assortment of gorgeous golden handicrafts from its era of pre-Spanish colonialism. With over 50,000 items to take in, it's an essential spot to add to your Colombian itinerary. The best part: the venue is free for students and seniors, and free for everyone on Sundays!
Party like it's 1999 in Bogota's booming nightlife scene
Fun fact: Partying was restricted in Bogota in the '80s due to the political and social discourse brought on by local narco-terrorism. In fact, fun only legally returned in the '90s! In the meantime, underground raves kept the nightlife alive until it was able to blossom into the perky party scene of Colombia it is today. Zona Rosa (or Zona T) is the neighborhood esteemed for having the best of the best nightclubs, high-end restaurants, and shopping. It's said that you could go do a different club every weekend for a year, and still not see them all! If clubbing isn't your thing, just remember that microbreweries and bars are also all the rage in Bogota.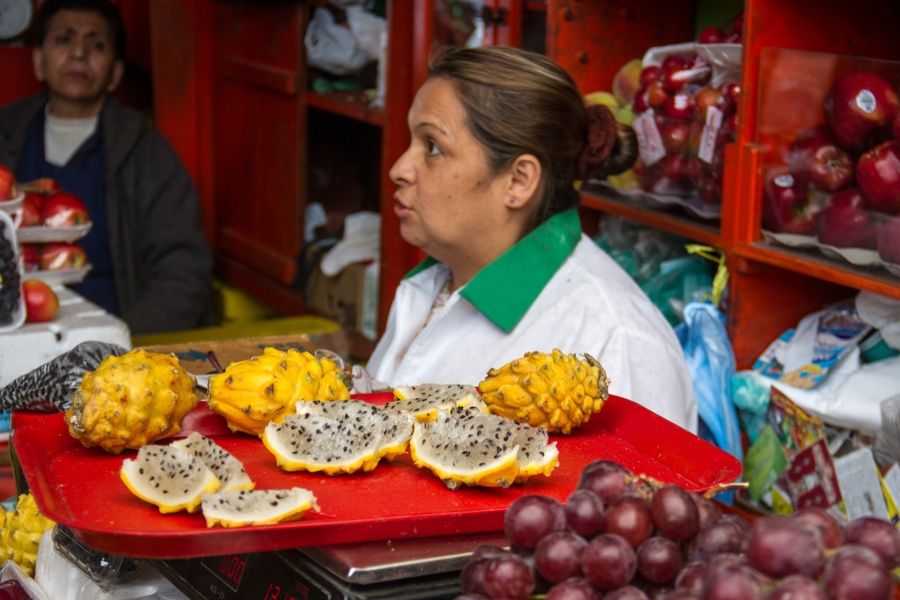 Now that you know the best things to do in Bogota, you can have one of our local Colombian experts plan out the rest of your Colombian vacation! Or as always, feel free to ask us anything directly! And before your trip, make sure to check out: