If you're looking for some incredible off-the-beaten-path activities for your Colombia bucket list, look no further than Medellin. The area's sketchy days are long gone, and there are tons of safe and fun things to do just outside the city—so shoot us any questions you have about these 8 awesome adventures.
Want to make the most out of your trip? Tap into our network of local travel planners—Heroes—who build unique, locally-curated trip plans, designed just for you. Get started.
Table of Contents
#1: Horseback ride into the fairytale Cave of Splendor
The town of Jardin is a 3.5-hour bus ride away from Medellin. However, the trip is absolutely worth it because of the natural wonder that is El Cueva del Esplendor—The Cave of Splendor. The stunning horseback trek from Jardin to the cave, which features a whole waterfall running through it, is one hidden gem you can't miss—so be sure to have your Hero plan you a trip out or you'll be missing one of the most beautiful places in all of South America!
#2: Make your Instagram followers jealous in Guatape
You can't talk Medellin without talking the Laguna de Guatape. Only a short hour and a half away from the city, this man-made lake is the perfect place for a day of ziplining, speed boating, kayaking, and fishing! A trip to Guatape also gives you the chance to catch a glimpse of the ubiquitous Colombian landmark "The Rock of Guatape"—a lone mountain standing 656 feet high and offering majestic views of surrounding landscape.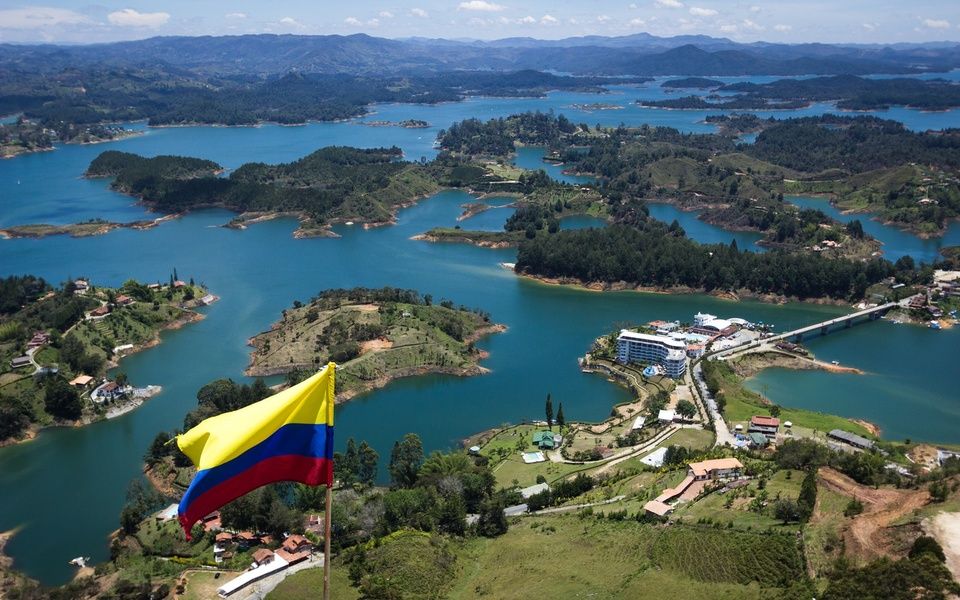 #3: The Coffee Triangle: awesome hiking and delicious coffee
The hiking in Medellin is incredible, partly because the area is deep in the mountainous Coffee Triangle. To kill two birds with one stone, take a trip to El Salado Eco Park—only about 35 minutes from Medellin—for some incredible forest hikes and a firsthand look at some of Colombia's legendary coffee farms. This one-of-a-kind day trip makes it one of the top 10 places you should visit on your trip to Colombia.
#4: Get steamy in Santa Rosa de Cabal hot springs
Because this charming Colombian locale is high in the Andes, Santa Rosa de Cabal is also home to one of the country's captivating cloud forests. What makes the spot so special, though, are its relaxing thermal springs, where you can bathe, relax, and indulge in all of the area's gorgeous surroundings. All you need to do is hop on a bus and you'll be at there in less than 6 hours! You definitely need to have your trip planner put a stop at Santa Rosa in your Colombia itinerary.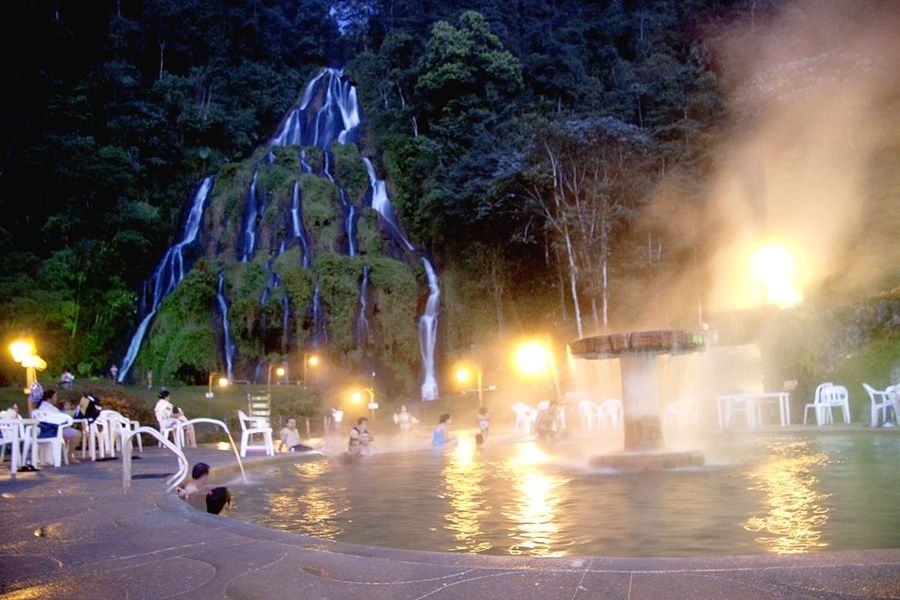 #5: Splash around the Arenales Waterfall
The Arenales Waterfall is just a 20-minute Uber ride from Medellin, and the hike up to the top takes less than an hour. Best of all, once you're done, you can jump in the water to cool off and decompress! While the trail up can be a bit challenging for non-hikers, the waterfall more than makes it a can't-miss addition to any itinerary.
#6: See the Cocora Valley's famous wax palms
Colombia's national tree is the unique wax palm tree, and the Cocora Valley has a whole forest full of them! Six hours away from Medellin—actually right between Medellin and Bogota—you can find this incredible valley filled with towering wax palms, high-altitude wildlife, and mountain-side waterfalls. Bonus: the critically-acclaimed Restaurante Bosques de Cocora, right in the valley, serves a delectable fresh-water trout fried with plantain—but you can just as easily opt to have a cozy picnic under the trees.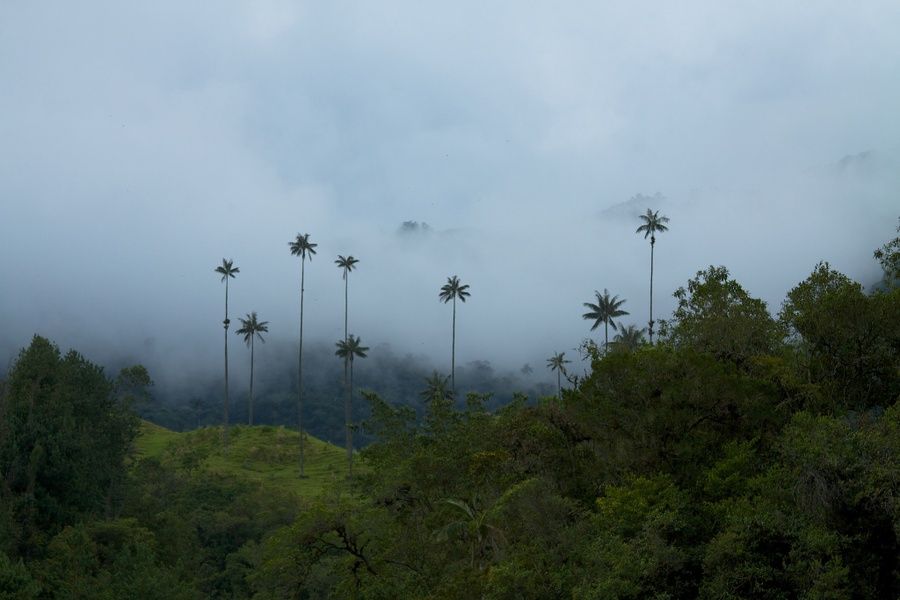 #7: San Rafael is a nature lover's paradise
If you've ever dreamed about playing in the trees with monkeys, San Rafael is the place to go. Two hours away from Medellin, San Rafael is a small town similar to Guatape, but much more off-the-beaten-path. You can swim in crystal clear swimming holes and bask in the biodiversity of this tropical climate paradise while watching the magnificent waterfalls all around you.
#8: Cocorna is the perfect place to paraglide
For a unique experience you'll never forget, try paragliding in Cocorna! Since the area is lesser-known to travelers, you can spend the whole day flying over the town and waterfalls of Cocorna on the cheap.
Staying in one of Colombia's other cities? Day trip from Bogota and Cartagena are just as awesome. Have one of our Colombian trip planners schedule your perfect trip or message us with any questions. And before your trip, make sure to check out: