Mexico City is full of incredible things to do, see, eat, and experience. From exploring the coolest neighborhoods to taking dynamic day trips and much much more, this itinerary will put you well on your way to an epic visit to Mexico City. Any questions after reading? Send us a message!
Want to explore Mexico differently? Have a local plan your trip.
Day #1: Explore Mexico City's hippest neighborhoods: Roma and Condesa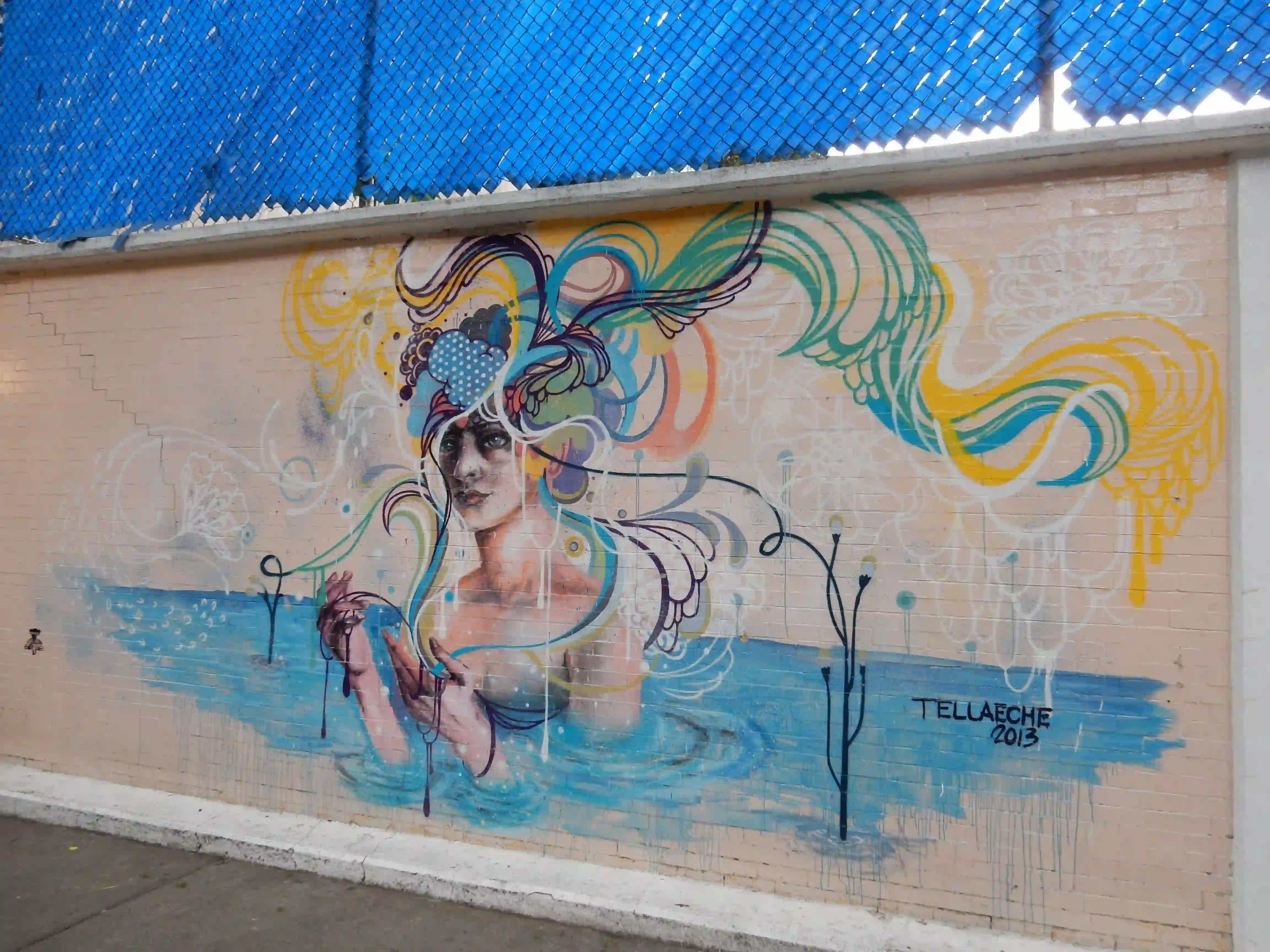 Getting to Mexico is so easy (most people don't need a visa to visit in Mexico, and there are plenty of good flight options to Mexico City). So here comes the fun part!
Jump right in by exploring two of Mexico City's best neighborhoods: Roma and Condesa. As the coolest, most happening neighborhoods in town, Roma and Condesa are an excellent starting point. No matter where you choose to stay in Mexico City, you'll want to spend time here.
Grab a meal at the Mercado Roma, a fancy food hall in the middle of Roma, and definitely get a drink at the bar on the Mercado's rooftop for a great view. Then, it's time to explore! Condesa's central Parque Mexico is the perfect place for a stroll (and to ogle at some canine friends) and Roma is full of electric street art that makes every turn an exciting one.
You won't have to go far to experience great Mexico City nightlife—Roma and Condesa have plenty of great bars and clubs, and these neighborhoods are especially known for their rockin' craft beer scene. (SO much awesome local beer).
Since Roma and Condesa are increasingly popular for visitors, ask a Mexico City local where to go to avoid the tourist traps.
Day #2: Pop over to Puebla for great food and super-cool history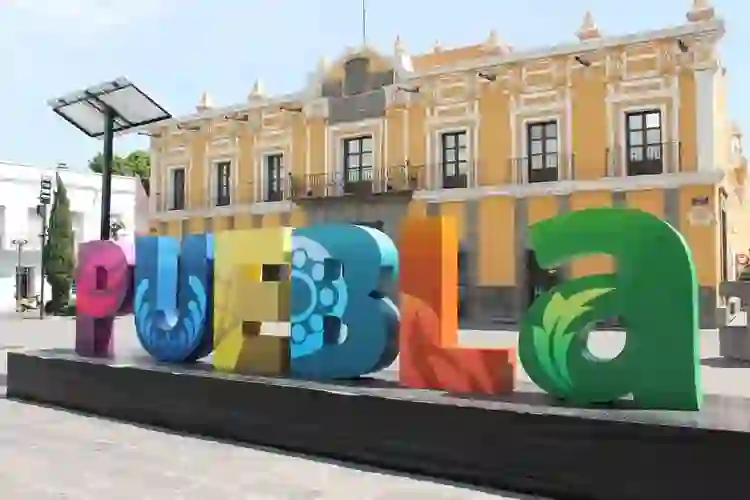 Some of the best stuff to do in Mexico City requires a bit of travel. So now that you've got your sea legs, take a day trip to nearby Puebla!
The trek to Puebla is about two hours by car or bus. Once there, you'll have the opportunity to explore this incredibly colorful part of the country. Shop around for traditional pottery, explore the hundreds of churches in town, and definitely, definitely, enjoy dishes with rich mole sauce—mole is Puebla's specialty. Mmmm.
Since you're already in Puebla, you might as well keep town-hopping—and the amazing town of Cholula is only a thirty-minute drive away. From Cholula, you'll have an awesome view of Mexico's most famous volcanoes, Popocatepetl and Iztaccihuatl. Cholula is also known as the site of the enormous Great Pyramid of Cholula—still partially buried!
We know that taking day trips in a foreign country can be a hassle to plan (especially when it comes to transportation)—so skip the confusing logistics and have a local travel expert help you plan your excursion!
Note: Sadly, the delicious Cholula hot sauce is not actually from Cholula… but there are plenty of other amazing, locally-made sauces to buy while you're there instead!
Day 3: Immerse yourself in Mexico City's vibrant art scene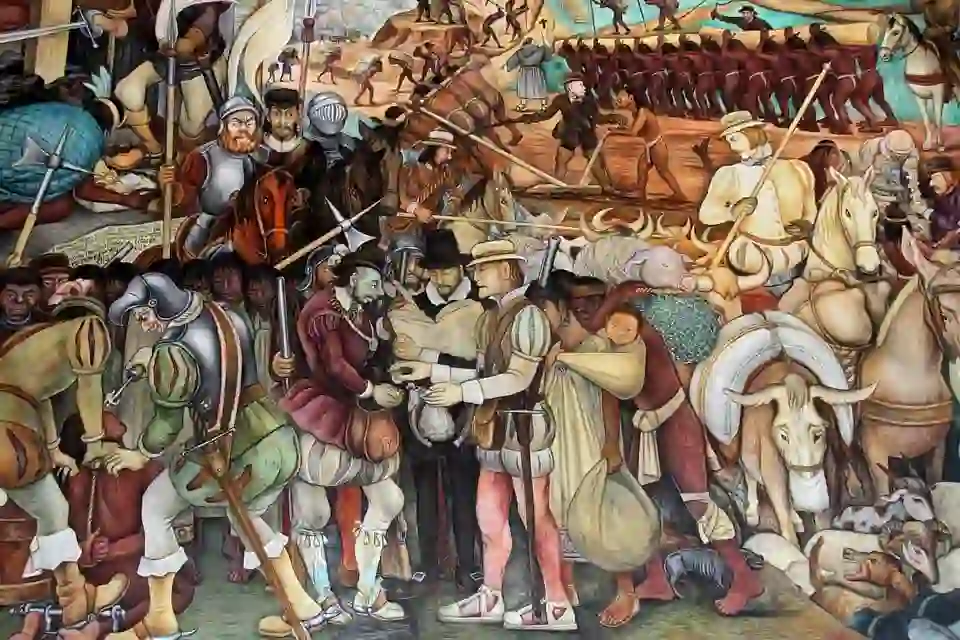 If you're trying to decide where to stay in Mexico City, Coyoacan is an excellent choice. But if you aren't already there, get an early start to travel the forty minutes south to this colorful, quiet part of the city. One frequently asked a question about Mexico City is how to get around: at least during the day, the Mexico City metro is a great option.
So what are you doing in Coyoacan? Visiting one of the best places in Mexico City—the epic and popular Museo Frida Kahlo. Believe us—you'll want to get there early because this place is insanely in-demand.
Once you've enjoyed Kahlo's "Blue House", spend the afternoon winding through Coyoacan: explore its gorgeous Viveros Coyoacan park, and check out snack options at Coyoacan's food market, Mercado Coyoacan.
Afterward, head back to the center of town to check out a Mexico City must see—the striking Diego Rivera murals at the Palacio Nacional, (where the president works). And if you leave the Palacio Nacional thoroughly enamored with Rivera (and who could blame you), head down to the Museo Mural Diego Rivera (Diego Rivera Mural Museum)—it's one of the best museums in Mexico City, and a chance to fully immerse yourself in Rivera's colorful genius.
And since you're in the area, don't stop your art adventure—let the color continue at the magnificent Grand Hotel de la Ciudad de Mexico. One of the coolest things to do in Mexico City is checking out the hotel's incredible lobby: the Tiffany stained glass ceiling is absolutely out-of-this-world. Get a drink on the top floor to enjoy a sweeping view of El Zocalo, and see where the night leads!
Day 4: Spend a day exploring Chapultepec Park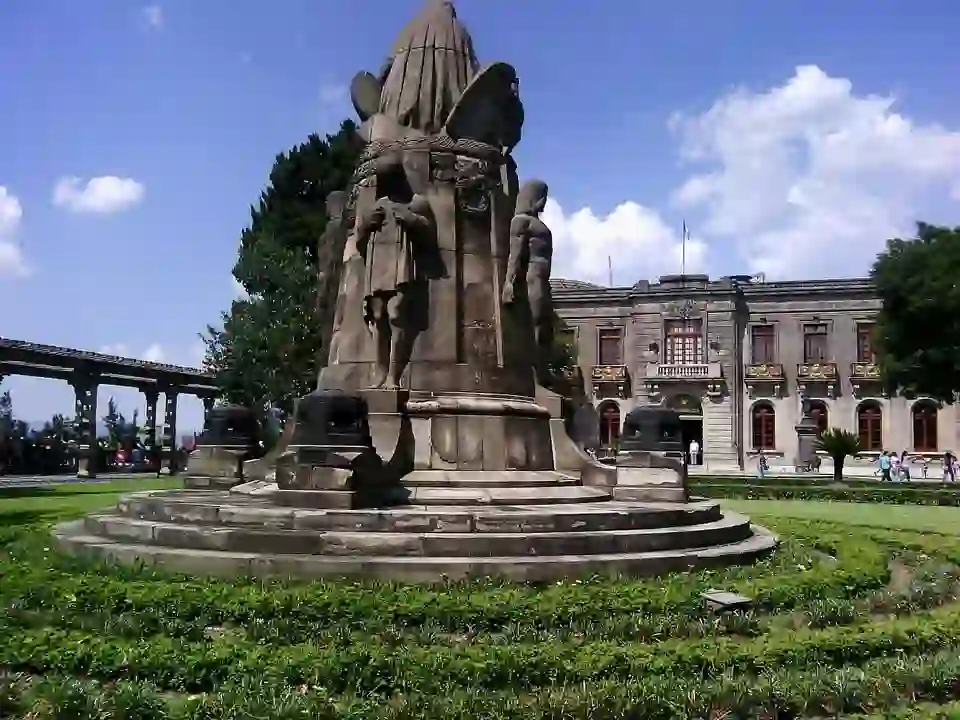 If you're in Mexico City you absolutely have to pay a visit (or six) to the epic Bosque de Chapultepec (Chapultepec Park). Twice the size of New York City's Central Park, there are SO many awesome things to check out.
You could literally spend an entire day exploring Chapultepec—and you should! It's the kind of thing that's wonderful for solo travelers in Mexico City because Chapultepec is SO full of amazing options, it can be hard for a group to agree on everything to see! The park has a zoo, an amusement park, plenty of green trails, museums, and tons of landmarks.
There's no bad time to visit Mexico City, and Chapultepec Park is a great place to hang out year-round—duck into one of its many museums during the summer rain showers and head back into the park when the sun reemerges! Chapultepec's museums include the grand Museo Nacional de Antropologia (National Anthropology Museum), Museo de Arte Moderno (Modern Art Museum), and so many more.
At the end of all that exploring, you're going to be wondering where to eat close by—so be sure to treat yourself in nearby Polanco. Bordering the north end of the park, Polanco is home to some of the best restaurants in the world. Top-rated places like Pujol and Quintonil are expensive (although certainly worth it). But if you're looking for something more within the range of normal Mexico City prices just ask a local for their suggestions!
Pro tip: Wherever you choose to eat, don't forget that you do need to tip in Mexico City.
Day 5: Check out Mexico City's best non-touristy activities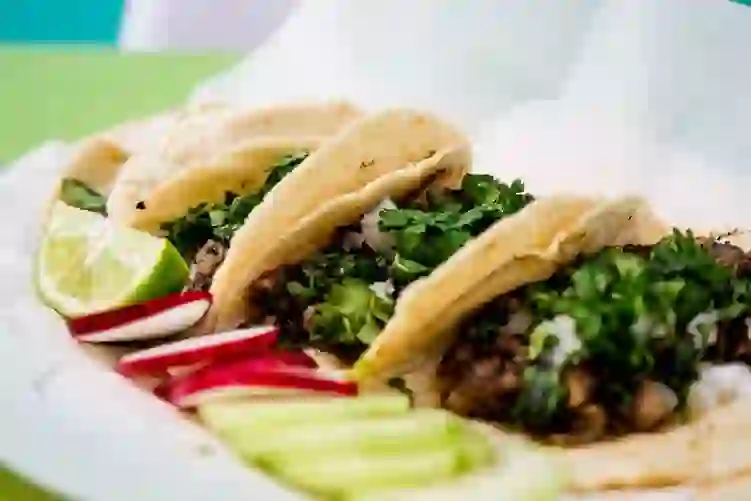 Getting off the beaten path is an awesome thing to do in any city, so make the fifth day of your trip all about checking out Mexico City's more obscure sights.
In the morning, check out a weird museum:

Mexico City is a museum city (there are over 150 to choose from!) so you

know

there are some weird ones on the list.

The Old Toy Museum

is a great

non-touristy things to do in Mexico City

—you could spend hours checking out the incredible collection of bizarre old toys.

For lunch, eat delicious tacos on the outskirts of town:

One of the more unusual (and delicious!)

things to see in Mexico City

is the taco traffic circle in the neighborhood of Narvarte. This roundabout in the middle of the neighborhood is surrounded by some of

the best taco places in Mexico City

.

As the sun sets, explore some up-and-coming neighborhoods:

The neighborhoods of San Rafael and Juarez are less visited than Roma and Condesa, but they're

full

of awesome things to do. Their ongoing renaissance has resulted in tons of great art galleries, bars, and restaurants.
Juarez, which contains the Zona Rosa zone, is known for its dynamic nightlife. Although Mexico City is safe, areas like Zona Rosa can get dodgy at night. Treat a night out in Zona Rosa like you would in any big city: stay aware of your surroundings, call an Uber when it's time to go home, and don't go too far from the main drag. If safety is a concern, get some insider safety info from someone who lives there.
Day 6: Go back in time at the Pyramids of Teotihuacan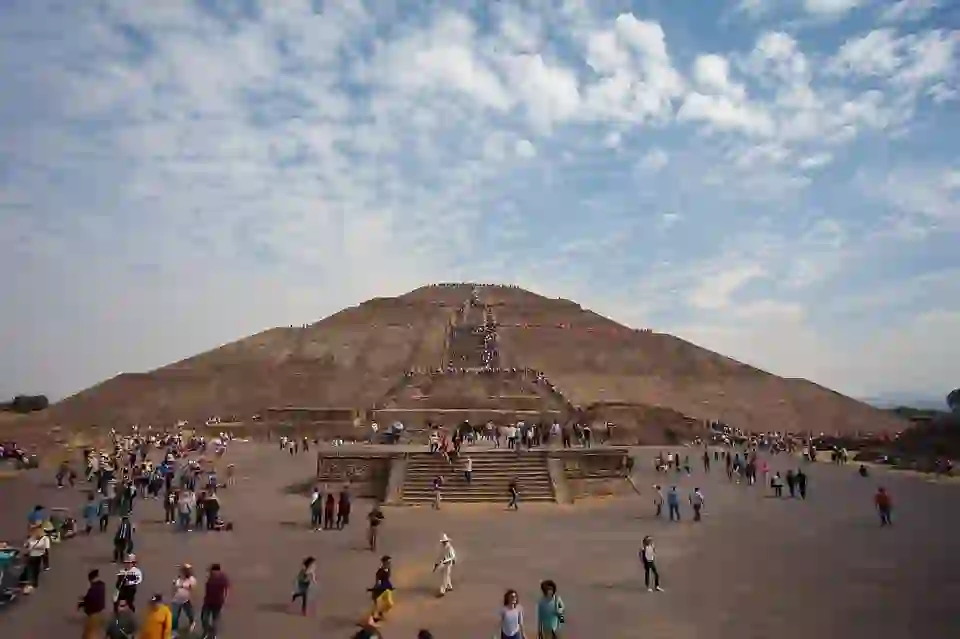 One of our best travel tips for Mexico City: enjoy some epic day trips. That means you can't leave without traveling to one of the coolest Mexico City tourist attractions: the amazing Pyramids of Teotihuacan.
About an hour's drive from Mexico City, the pyramids offer an incredible way to explore Mexico's Mesoamerican history. Although the pyramids were discovered by the Aztecs, the origins of the Pyramids of Teotihuacan are much, much older. Today, visitors can climb the two main pyramids: the Pyramid of the Sun and the Pyramid of the Moon, both over one hundred feet high.
We recommend you go in the morning to beat the crowds. Bring plenty of water and sunscreen, and wear good walking shoes!
Then, keep the ancient theme going when you get back to central Mexico City by looking out for a drink made with pulque—a beverage that predates the Spanish by 1500 years! For dinner, ask a Mexico City local to recommend their favorite places in town for a traditional Mexican meal.
Day 7: Hit up all the big sights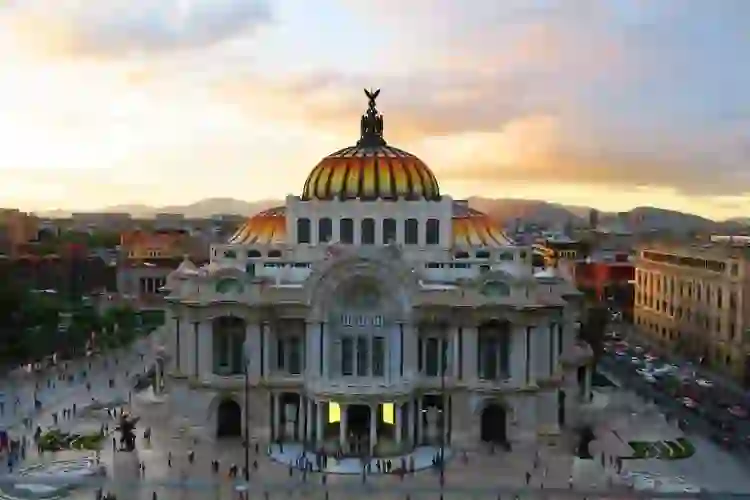 You're a week in, so what's left to do in Mexico City? A whole lot! You still need to see the big sights, so make your last day all about that. Seriously, there are a ton of major Mexico City attractions to choose from.
We suggest you start with a pastry at Pasteleria Ideal (believe us, it'll be hard to pick just one—we won't judge if you leave with three). Then, spend the day exploring the lively Floating Gardens of Xochimilco. There, you'll have the chance to listen to plenty of live music, traverse the canals in colorful boats, and check out the creepy Island of Dolls.
Back in the center of the city, take in some of Mexico City's best landmarks—many of them are picture-perfect at sundown, so this is the perfect time to explore and snap a few last pics. The iconic El Angel and the awesome Monumento de la Revolucion should definitely make your list, but you can really take your pick.
Finish things up by taking in a show at Palacio de Bellas Artes or (for a rowdier time) spend the evening at Plaza Garibaldi enjoying the best mariachi music in town.  
--
Armed with this awesome Mexico City itinerary, you're ready for one epic week! We've included some of Mexico City's best things to do on this list, but we've barely touched the tip of the iceberg. For the week of a lifetime, have one of our local Mexico City trip planners help you design a custom itinerary that caters to your interests. Not only do they know all the best spots in Mexico City, but they'll be around to help you out the entire time you're in town.